Here's Why Kelly Ripa Says She 'Could Never Do' The Keto Diet!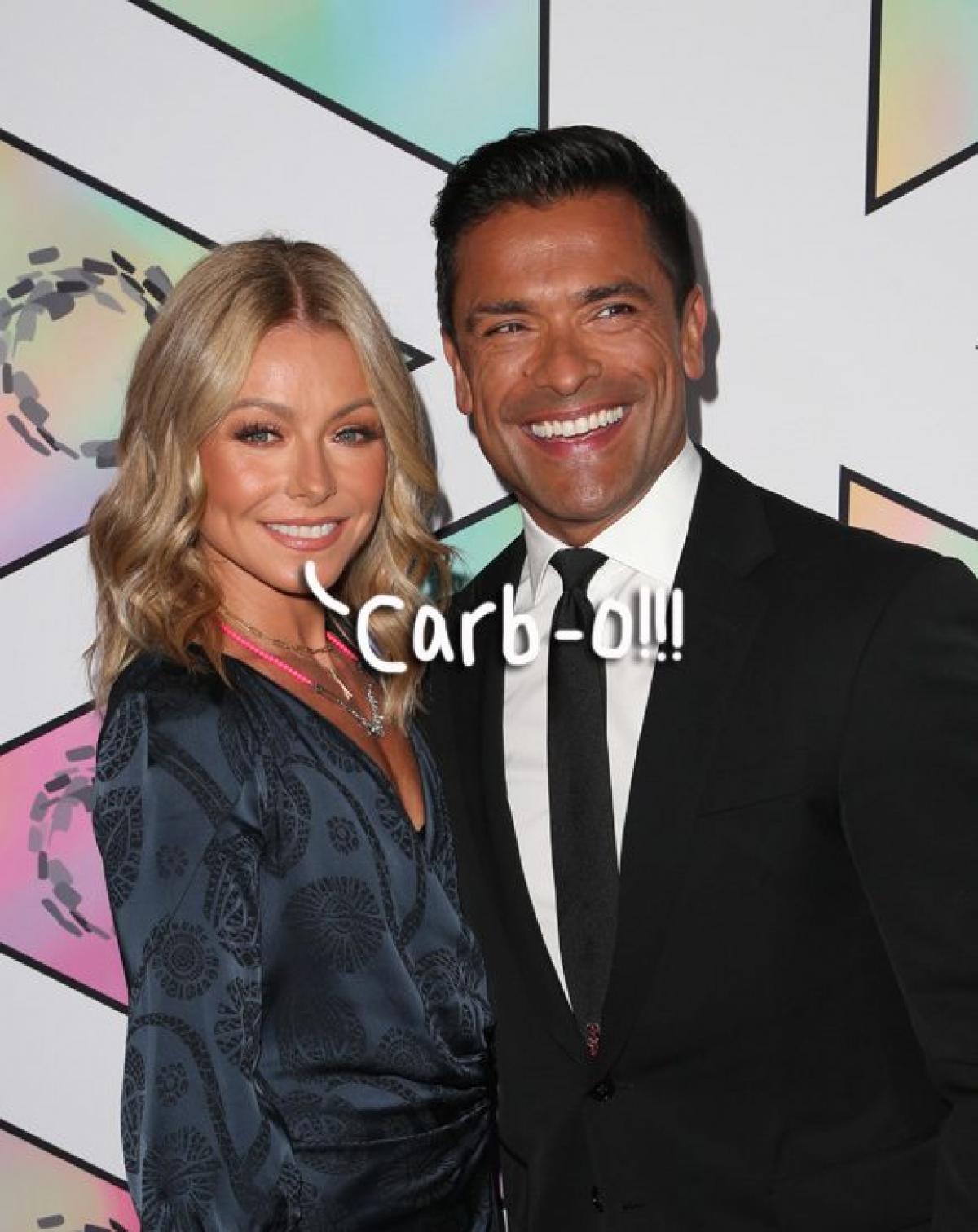 Kelly Ripa won't be joining the slew of other celebrities jumping on the keto diet bandwagon.
Unlike her husband, Riverdale star Mark Consuelos, the daytime TV host isn't a fan of the new low-carb, high-fat diet — and she has no problem admitting it either!
Related: Get Ready To Slay 2019 With Khloe Kardashian's Best Diet & Fitness Tips!
In a new interview with Bon Appétit's Healthyish, the 48-year-old explains:
"My husband has gone full keto, which I don't mind telling you is something I could never do. I just don't have that level of discipline. Mark says that I'm carb-o because I always eat his bun if he gets a burger. And the fries. But, you know, I workout, so I feel like I'm allowed. I'm 48, I'm entitled and I'm eating whatever I want to eat."
Preach, Kelly!!
While the keto diet does boast many weight-loss benefits, who can imagine willingly saying no to pizza and pasta?!
Let alone saying no to Mark Consuelos' buns…
Kelly sure can't, explaining her diet philosophy includes enjoying all of the carb-tastic meals she's always loved:
"Mark and I used to have peanut butter and jelly as a bedtime snack. I'm not sure why. Even as a kid, I didn't really like it, but now, here I am."
It's all good though! Keto diet or not, both Ripa and her handsomely fit husband are in shape and look stunning at 48 and 47 respectively.
Perezcious readers, have YOU tried the keto diet yet? Share your thoughts about it in the comments section (below)!
[Image via FayesVision/WENN]
Related Posts
CLICK CLICK CLICK Next Article
Jan 23, 2019 2:40pm PDT