Kit Harington Almost Tore Off His Testicles And MORE 'Game Of Thrones' Behind The Scenes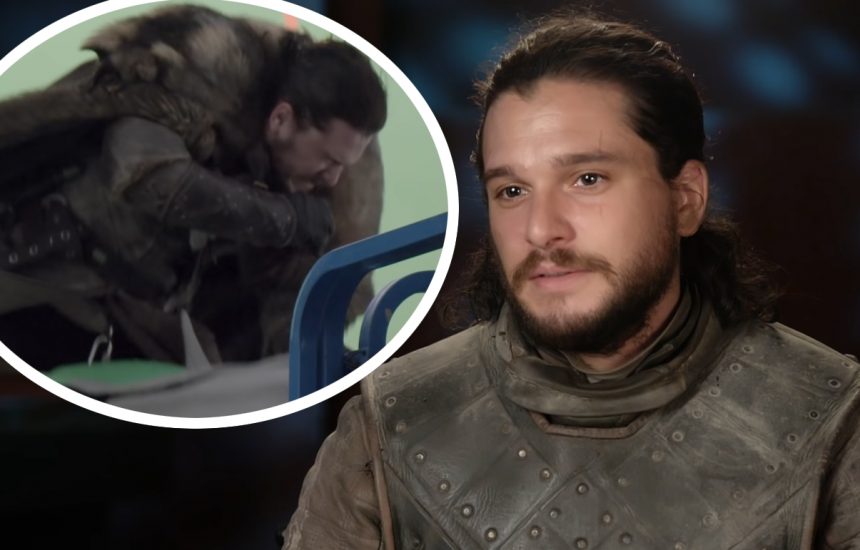 If you've watched any behind the scenes featurettes from Game Of Thrones, there is one huge takeaway — this stuff is about as far from glamorous as you can get!
Over the years actors have been trapped in leather outfits in the heat, freezing wet on night shoots, and suspended in the air.
But it's never been worse for Kit Harington than on the final season premiere.
Related: Twitter Reacts To Final Game Of Thrones Season Premiere
For Season Eight, Episode One, entitled Winterfell, Jon Snow rides a dragon for the first time — which means Kit the actor rode a big bucking green thing for the first time!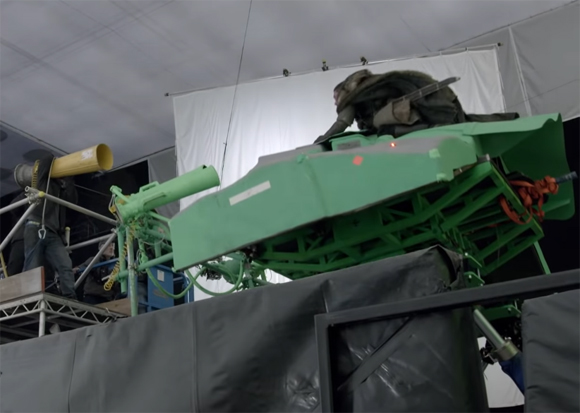 While his costar Emilia Clarke had been doing this for a few seasons now, the Emmy-nominated star was not ready!
He explained:
"Buck work is not easy. I think what sums up the buck for me is there was a bit where Jon almost falls off the dragon — swings around really violent like this — and my right ball got trapped, and I didn't have time to say stop."
No! Not the Snowballs!
"I was being swung 'round. In my head, I thought, 'This is how it ends, on this buck swinging me round by my testicles. Literally.'"
It is at this point in the interview that the documentary crew completely loses it and busts out laughing. Kit says in his most British way:
"Sorry. Probably too much information."
Ha!
Man, how does Khaleesi make it look so easy?? Oh, right…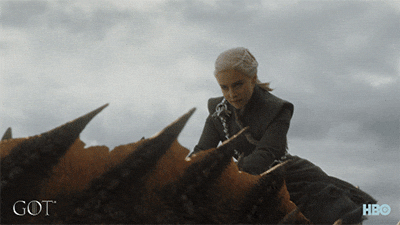 There were also some celeb cameos you may have missed.
And no we don't mean what they did to Ed Sheeran. Let us not speak of poor faceless Eddie.
In the scene where Theon Greyjoy (Alfie Allen) pulls a Seal Team Six rescue of his sis, a couple of Euron's doomed nameless crewmen were not so nameless.
No, continuing the love affair between Game Of Thrones and It's Always Sunny In Philadelphia (directors of each show have swapped and done an episode of the other), we got a cameo from Mac himself, Rob McElhenney as… guy who gets shot with an arrow.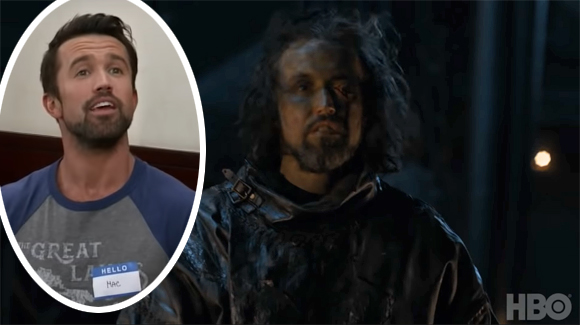 And there's no way ANYONE recognized Martin Starr from Silicon Valley!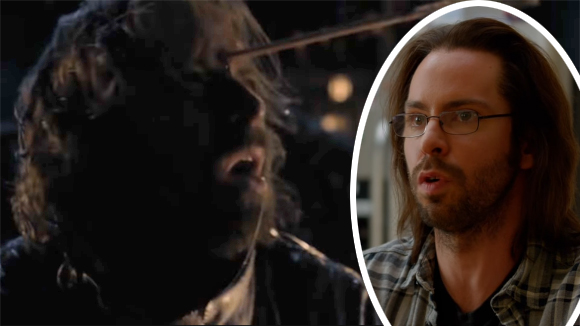 For more behind the scenes goodness, ch-ch-check out the video (below)!
[Image via HBO/YouTube.]
Apr 16, 2019 11:52am PDT