Kourtney Kardashian Has A Rumored New Beau — Get All The Deets On This Jesus-Loving Hottie!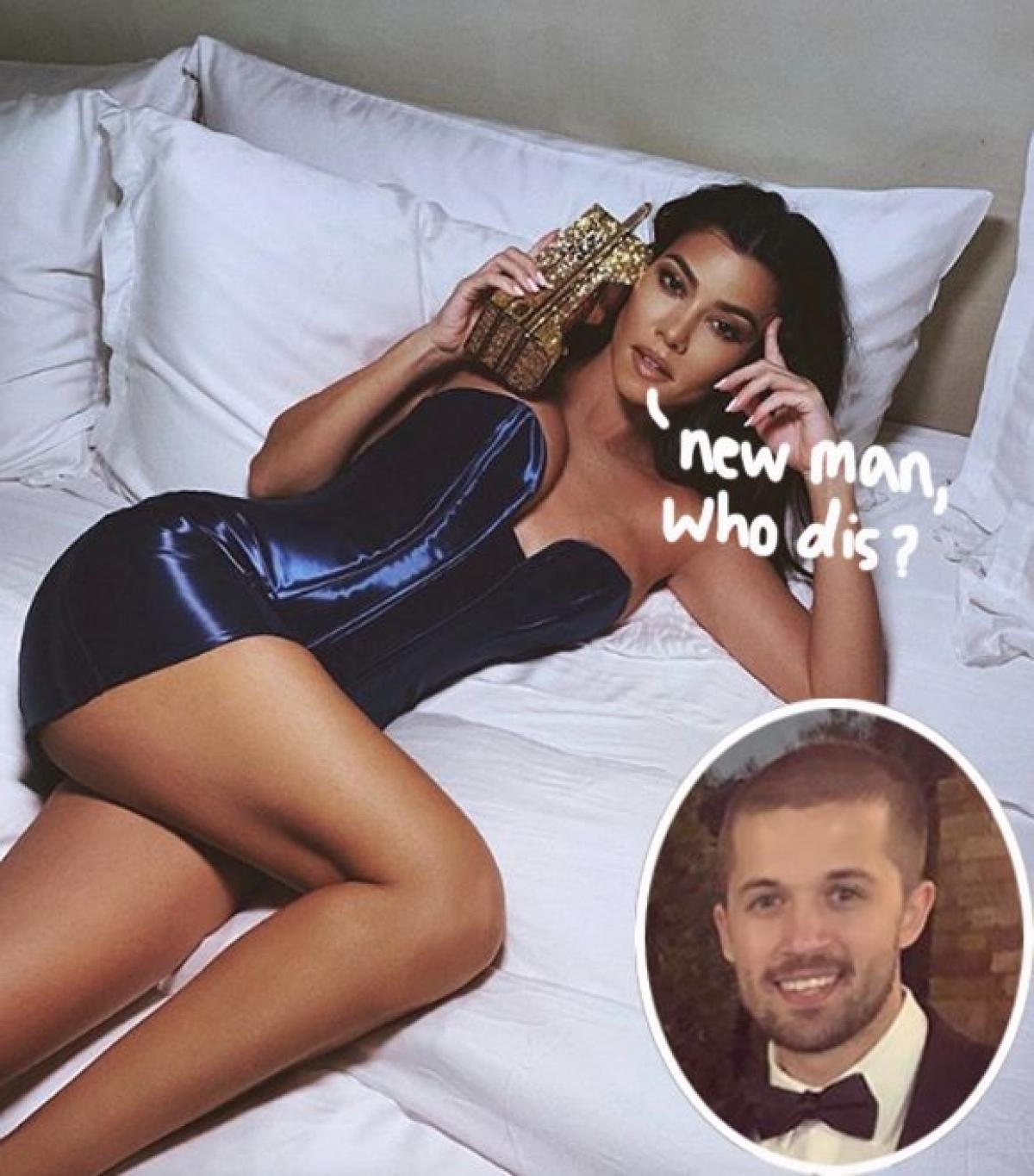 No wonder Kourtney Kardashian has been so chill about her ex moving on…
Per the latest DailyMail.com reports, the eldest Kardashian has been spending time with a new man named David Dee Duron, who appears to be the exact opposite of what we've seen from her type thus far.
Related: Kourtney & Kendall Give You All The Booty You Can Handle In This HOT Pic!
The reality TV starlet was spotted on a dinner date with her new church-loving, dark-haired man at Nobu in Malibu last Thursday, and the two were reportedly all smiles and flirting!
And that's a good sign since a source tells Us Weekly that David's actually a stand-up guy:
"David is a genuinely sweet guy. He is a good old boy and as American as they come. David's into football, his family, the Hillsong church and music. He's a solid, nice guy. David was always the most studious of all his brothers. There really isn't a more stable, all-around good guy than David."
Not to mention, he's pretty darn good looking. These two look pretty hot together! (Check em out leaving the restaurant together HERE.)
Here are a few more things we know so far about Kourtney's bae:
He's Not From Hollywood
Unlike her now infamous ex Scott Disick and recent Hollywood fling with model Luka Sabbat, Duron hails from Shreveport, Louisiana. Let's hope he's showing Kourt that good old southern charm!
He's A CPA
The 26-year-old is a CPA. But a quick internet search will also tell you that David's brother Dez Duron was actually a finalist on NBC's The Voice back in 2012. 
He Comes From A Big Family
Just like the KUWTK star, David has plenty of siblings, with five brothers and sisters in total: Dez, Denny, Dakota, Dawn, and Destiny. Can anyone else hear the wheels in Kris Jenner's head right now turning about a spinoff between their families? LOLz!
He Loves Jesus
Per his social media accounts, Duron is a proud Christian and member of VOUS church — which Kourtney attends from time to time.
He's Friends With The Pastor That Married Kimye
What a small world! David's brother Dakota is brother-in-law to VOUS church pastor Rich Wilkerson Jr., the same pastor that married Kim Kardashian West and Kanye West back in 2014. Sounds like everyone is already well acquainted!
Alright, that's all we know for now. But we're curious to see where this flame goes since it's still in the early stages. And who knows if he'll get along with the other religious figure in Kourt's life: Lord Disick.
Perezcious readers, do U guys ship Kourtney and David together? Sound off in the comments below!
[Image via Kourtney Kardashian/David Dee Duron/Instagram]
Jan 29, 2019 9:55am PDT