Kourtney Kardashian Snaps Another Nude Pic As Farrah Abraham Gets BLASTED For Copying The Last One!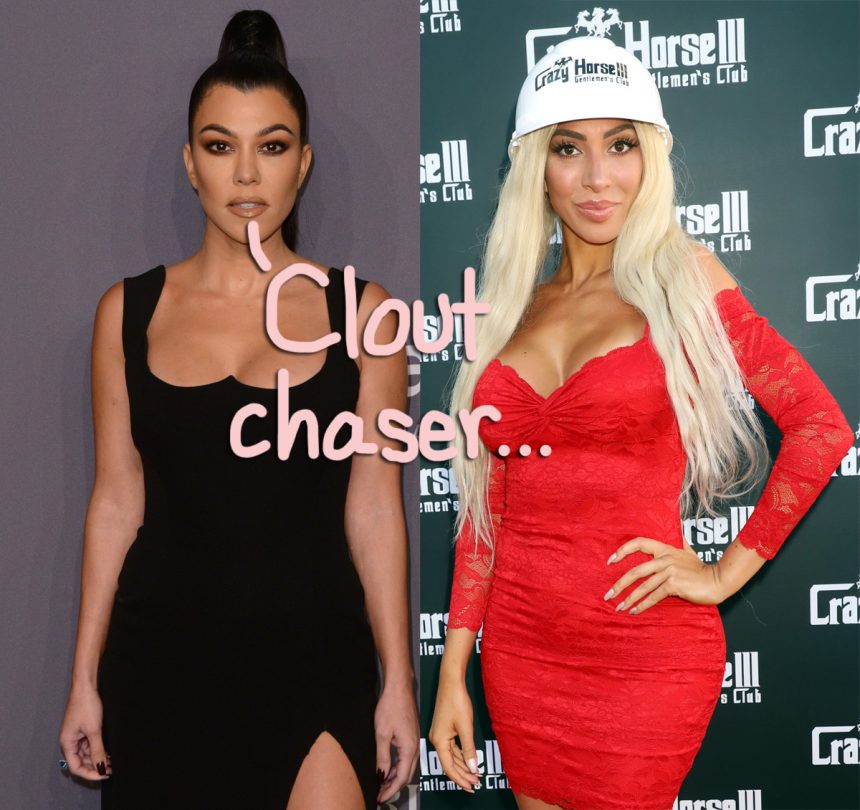 Kourtney Kardashian is clearly feelin' herself!
Just days after she first went fully nude on Instagram (with, um, a strategically placed laptop covering the goodies) to promote her new lifestyle brand Poosh, the hot mom of three is back for more — and we're loving the super-sexy looks she's throwing our way!!!
Related: Kim & Kourt Show Off Memorable Face Masks!
Ch-ch-check out the new sexy snap Kourt proudly posted just hours ago (below):
Um, hello!!!! We are LOVING it!!!
She didn't mention Poosh this time, but at least in a lack-of-clothing sense, today's hot pic is a nice little throwback to Kourt's earlier sexy snap from last week that we can't stop thinking about (below):
WHEW!!! **insert fire emojis here**
Take a good look at that one, because Kourt's hot IG modeling is inspiring others… mostly Teen Mom alum Farrah Abraham, who opted to share her own naked snap on IG that fell a little bit short of what Kourt gave the world.
Related: Kim K. Is Getting Mommy Shamed… AGAIN
Here's Farrah's take on Kourt's laptop pic (below):
Hmmm… That's… interesting?
Not surprisingly, Farrah is getting BLASTED by IG commenters for copying Kourt's clout.
Commenters got straight to the point (below):
"@kourtneykardash did it better"
And one user said what we all are thinking (below):
"Trying to copy @kourtneykardash lmao nice try little Debbie, nice try 👍🏽"
With the Little Debbie cupcake reference and all! Ha!!
Another added more (below):
"You will never be @kourtneykardash so please just stop trying"
Dozens of users mentioned how Farrah's belly button just didn't appear to be in the picture at all, with one noting (below):
"Hahaha you photoshopped out your belly button you moron 😂"
With another going even further (below):
"AMBER ALERT AMBER ALERT MISSING BELLY BUTTON. THIS IS A TRAINWRECK 😂😂😂😂"
Guys, it's there! We can see it!
While another went all the way back in time to Farrah's far more innocent past (below):
"Damn I follow u and all, but u look absolutely nothing like u used to. U were fine af too."
Yikes!
Whatever you may think about her lack of bellybutton, the weirdest issue here is definitely Farrah's direct copy of Kourt's look just days after the original. What do U think about it, Perezcious readers?? Is Farrah just a fan showing love to Kourtney with an homage to a hot original pic, or is she clout chasing where she doesn't belong for non-existent social media points??
Let us know what you think and sound off in the comments (below)!!!
[Image via WENN]
Mar 18, 2019 4:16pm PDT