Macaulay Culkin Finally Talks Michael Jackson — In The Silliest Way Possible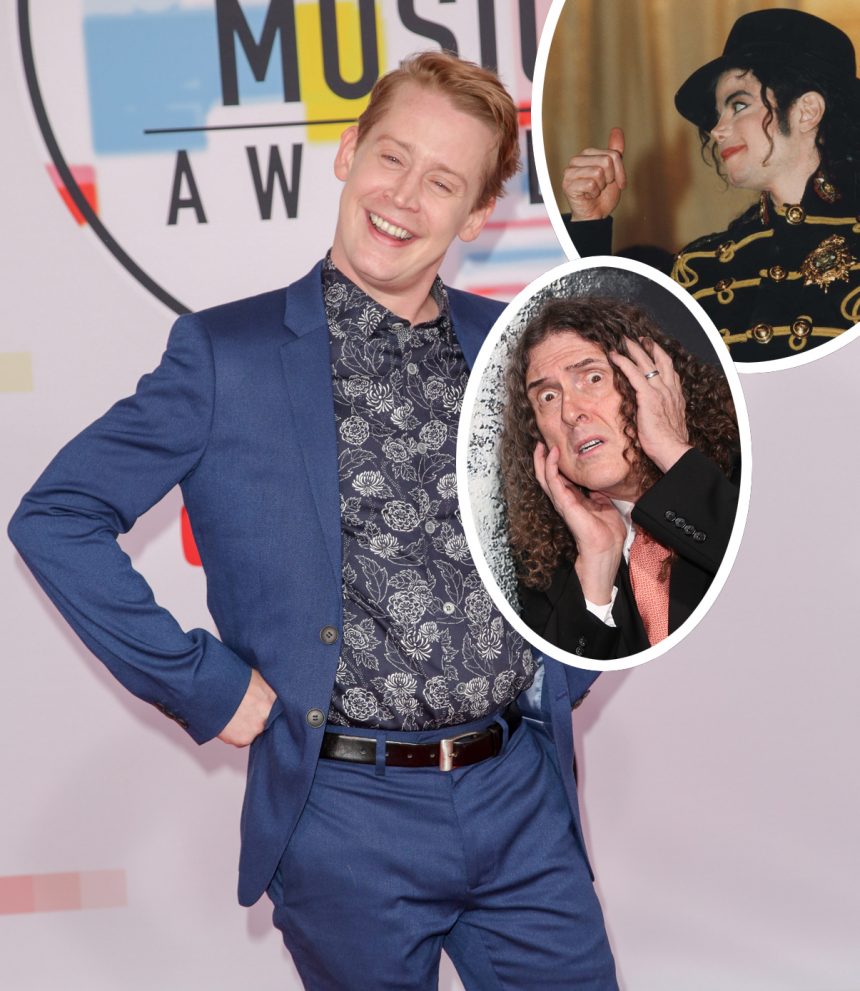 The world has always been fascinated with Michael Jackson, but ever since his passing it seems we've been content to put the horrible accusations out of our minds and just enjoy the classic catalogue of the King of Pop.
Leaving Neverland changed all that.
Some fans are now looking for more evidence before they confirm his guilt in their minds. Some were convinced by the stories in the documentary — and are morbidly curious about the rest.
Related: Revisiting Michael's First Accuser
EVERYONE is ready to revisit the MJ allegations.
Well, almost everyone. Obviously some members of his family are still defending him. And so is his old young friend, Macaulay Culkin.
The Home Alone star hung out with the musician a lot right after becoming famous, something which the world of 1991 found completely adorable.
Just a few years later he was testifying about Michael's secret room above his bedroom, the one with the alarm system which could tell him if anyone was coming.
But Mack has consistently maintained MJ never did anything inappropriate with him. He was a witness for the defense!
So to Culkin, the idea of the accusations — serious as they are — being true has apparently never been an option.
In fact, he can even joke about them!
During a live recording of his podcast Bunny Ears at the Largo in Los Angeles Tuesday night, the former child star was interviewing Weird Al Yankovic when he facetiously asked a hard-hitting question of the parody master:
"I'm going to ask you a very serious question: what was your relationship like with Michael Jackson?"
See, it's funny because it's the question interviewers always ask him. Which we guess he finds annoying? Because for him it's all settled?
Al, who had two hits with MJ spoofs Fat and Eat It, played along, jokingly (but also we're guessing sincerely) answering:
"Um, mostly platonic. I met him two or three times, he was pretty sweet to me."
And the two laughed off the absurdity. Mack responded:
"Sounds amazing, he sounds really cool, yeah…"
After the bit, Mack did say something real about his late friend, telling Weird Al:
"I will say he was a huge, huge fan of yours. Yes, he always had your videos kind of playing constantly. There you go, validation. Praise. Hail, Caesar!"
Innerestingly, one of the other people who would likely rather the whole MJ controversy would die back down was also in the crowd: Michael's daughter, Paris Jackson.
She was there with boyfriend Gabriel Glenn showing support for Macaulay, her godfather, even wearing actual bunny ears.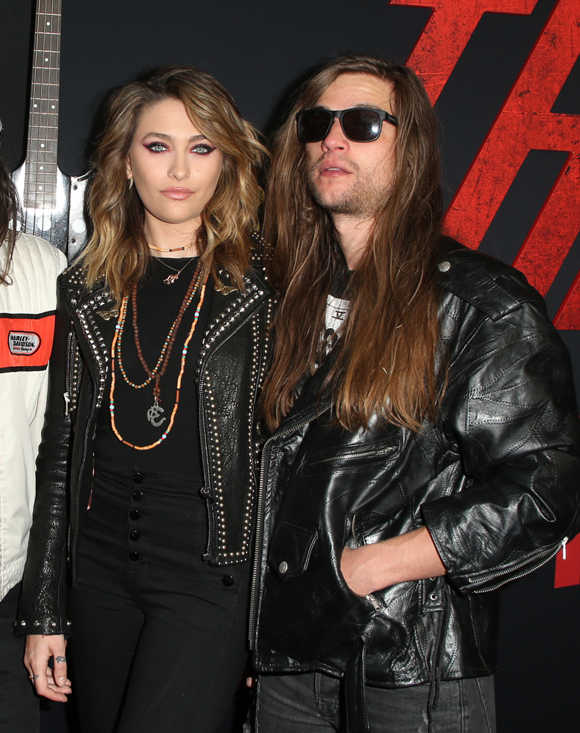 But according to witnesses she didn't seem to be having the best time.
One clubgoer told The Sun:
"She didn't talk to anybody and just kept her head down scrolling through her phone while smoking at a little table in the corner.

Paris barely spoke to Gabriel and looked pretty downcast before sneaking backstage with Macaulay's girlfriend Brenda Song."
Can't say we're surprised. She has not been having the best time lately with all this being dredged back up.
What do YOU think of Macaulay joking about it all?
[Image via Brian To/FayesVision/WENN/ZYCIE WARSZAWY.]
Mar 21, 2019 10:31am PDT