Melania Trump Suddenly Has 'More Important' Concerns Than Fashion Mags After Being Shaded By Anna Wintour…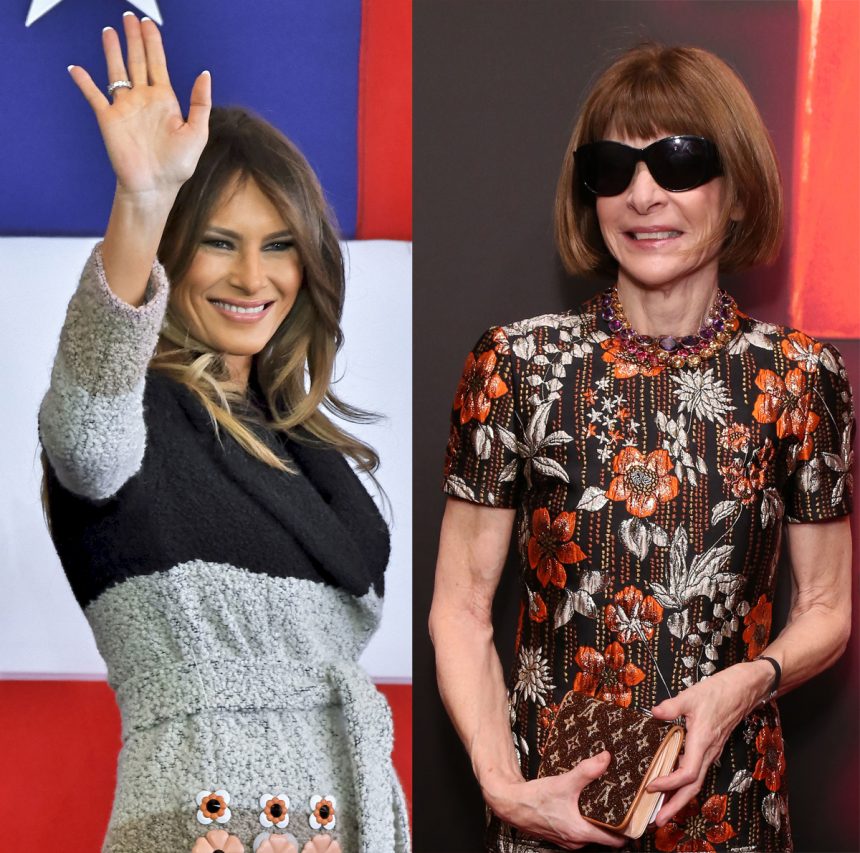 Melania Trump is clearly trying to play off being shaded HARD by Anna Wintour!!!
After the Vogue editor-in-chief implied she wasn't interested in ever again having Melania featured in the fashion mag, the First Lady's spokesperson was forced to come out and give a statement about the snub, acting like it didn't hurt and Melania actually has more important things to do along the way!
Related: Melania Calls Out Opportunists Using Her Name To Advance Their Careers
Stephanie Grisham, Melania's spokesperson, reacted to Wintour's shade with this strong statement about the First Lady's former modeling career and her Vogue reaction (below):
"To be on the cover of Vogue doesn't define Mrs. Trump, she's been there, done that long before she was first lady. Her role as first lady of the United States and all that she does is much more important than some superficial photo shoot and cover. This just further demonstrates how biased the fashion magazine industry is, and shows how insecure and small-minded Anna Wintour really is. Unfortunately, Mrs. Trump is used to this kind of divisive behavior."
Hmmm… seems pretty… strong, doesn't it?!
Almost as if Melania is saying "I'm not mad, I'm actually laughing," right?! Ha!!!
Also, it's quite the about-face for the long-time fashion model, considering she hasn't graced the cover — or been featured in the mag anywhere — since taking up residence at the White House alongside Donald Trump.
Related: Melania Has A New Excuse About That Stupid Jacket
Just to catch you up, BTW — these remarks were borne out of an interview Wintour did this week with CNN's Christiane Amanpour, in which the Vogue EiC spoke about politics in her magazine, and how she was featuring women — like Michelle Obama and Hillary Clinton — on her cover that are "leaders" and those who "believe in the stand that they're taking on issues."
Wintour's whole comment (below):
"You have to stand up for what you believe in and you have to take a point of view. We profile women in the magazine that we believe in the stand that they're taking on issues we support them, we feel that they are leaders."
Notice it never mentions Melania…
Of course, Michelle was on the cover of Vogue a whopping three times as First Lady — and Hillary graced a 1998 issue back when she was living in the White House, too. But for Melania? Crickets…
What do U think, Perezcious readers?! Sound OFF with your reactions on this shade in the comments (below)!!!
[Image via WENN]
Apr 13, 2019 2:15pm PDT