This listing wasn't wide-know on the market even by Dubai top real estate agents.
As our informed sources say, this penthouse was considered sold to a Hollywood celebrity. Other sources say it was not sold and developer of project was having negotiations with several offers on the table from crypto moguls and Indian, Chinese, Russian billionaires when this listing appeared in recent news publications and media posts. Why would someone make it public if you already have offers on the table? We know little about this guy, who appeared from nowhere and made biggest – ever listing in Dubai go public, but for sure there could be no "accident" with this calibre project
It turned out that several famous actors from the tinsel town are working with Kamil Magomedov as a property advisor to guide them when it comes to investing in Dubai's booming real estate market. Rumors say that beside celebrities, Russian and European investors are also referring to him when they are searching for investment advice for real estate market in Dubai.
He is known to be not a realtor, but a strategist who knows what adds value, when prices will sky-rocket and how to manage process and that gives him this credibility among ultra high net clients. Informed sources say he started with advising Russian Forbes list billionaires investing money in Dubai and then became a trusted person for Hollywood stars and celebrities looking for a next gem in real estate in Dubai.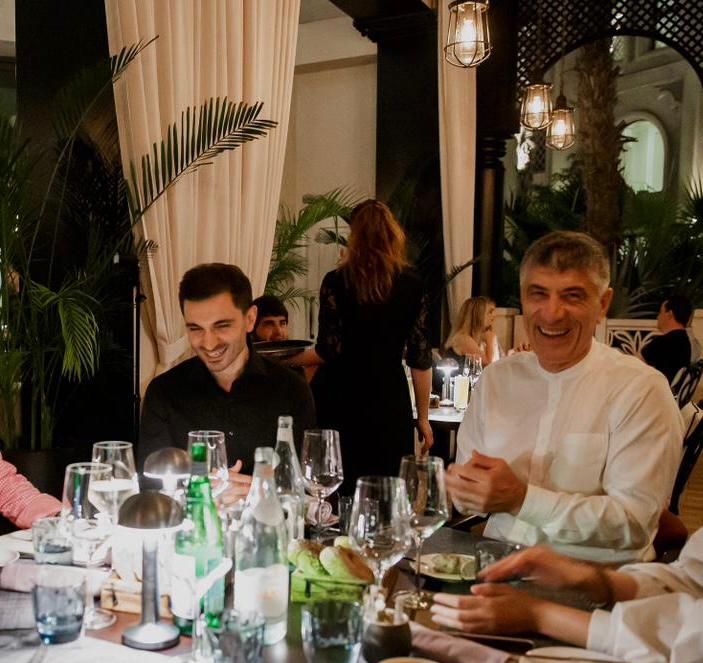 One of such true gems is definitely luxurious and sprawling penthouse in the latest Como Residences project in the iconic Palm Jumeirah Island in Dubai has been listed by Kamil at a whopping USD $137 million, making it one of the most expensive apartments in the UAE's real estate history.
This penthouse will definitely have an interesting story.
The listing is described as:
"It's the only penthouse in Como residences – an ultra-luxury private residences project by Nakheel. This is the last project on legendary Palm Jumeirah. Nakheel, famous Dubai developer – author of biggest man-maid Islands, is closing any high – rise construction on first Palm with this project. This 22,000 square-foot apartment is the highest property on Palm with the best ever stunning 360-degree views from the top in whole Dubai. This five-bedroom duplex penthouse is located on 72-73 floors and has an immaculately landscaped rooftop terrace with 2 private pools, 10 parking spaces and a private elevator. This elegant private penthouse is an overall luxurious and satisfying experience and the most exclusive unit in all of the Middle East. Considering the modern lifestyle and high standards of living of its clients, all the luxurious furniture and interiors are done by Hermes, while the penthouse is designed by the world-renowned Killa Design Architects, who have designed the famous Museum of the Future. In fact, this penthouse is the most expensive off-market listing ever in Dubai. Affluent buyers for Russia, Europe and China are lining up to buy this plush residence in the sky."
For more information about this exquisite penthouse, please contact MOB- +971501610143, email [email protected], or find him on Instagram @kamilmagrealestate!
[Image via Kamil Magomedov]
Related Posts
CLICK HERE TO COMMENT
Aug 16, 2023 13:10pm PDT