Budget? What's that? The royal family doesn't know!
All around the world, for centuries, royal families everywhere have been living it up lavishly — and there is no better time to do so than when two parties are joining their lives for good!
But when you start to add up the prices of everything — from the prestigious wedding venues to the custom gowns and sheer amount of guests, the bill starts to get out of hand F-A-S-T!
Good thing the royals don't seem to care! Check out a list of the most expensive royal weddings ever — and be prepared to lose your mind at how much cash went into these glitzy ceremonies!
Related: An Inside Look At The Lavish Lives Of Royal Pets!
Princess Eugenie & Jack Brooksbank — $3.3 Million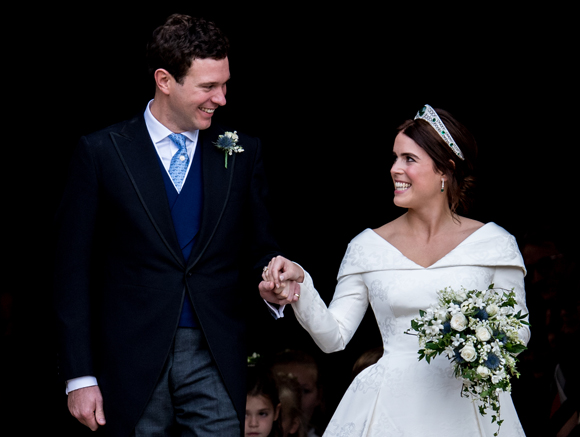 Princess Eugenie kept her bash classy and (relatively) cheap!
Prince Andrew and Sarah Ferguson's daughter married her longtime partner Jack Brooksbank at St. George's Chapel at Windsor Castle in October 2018. Hamish Shephard, the founder of Bridebook, told Express the estimate of the wedding was likely around $3.3 million. Meanwhile, Harper's Bazaar guessed her dress alone cost $135,000 — and that's a low estimate considering her gown was probably made custom, and those can get super costly!
Crown Prince Pavlos of Greece & Marie-Chantal Miller — $8 Million
Crown Prince Pavlos of Greece married Marie-Chantal Miller in a lavish (but reasonable, all things considered) ceremony that set them back around $8 million in 1995, per Hello! Magazine. Once you hear what the wedding entailed, it's no surprise the price tag was high!
Per reports, they had a champagne reception for 1,200 guests, which included 100,000 flowers flown in from Ecuador. Whoa! The bride's Valentino gown was also custom and encrusted with pearls. She also had a 13-foot Chantilly lace train. The dress reportedly took 25 seamstresses four months to create and it cost $225,000. Yowza!
Crown Prince Frederik & Mary Donaldson — $34 Million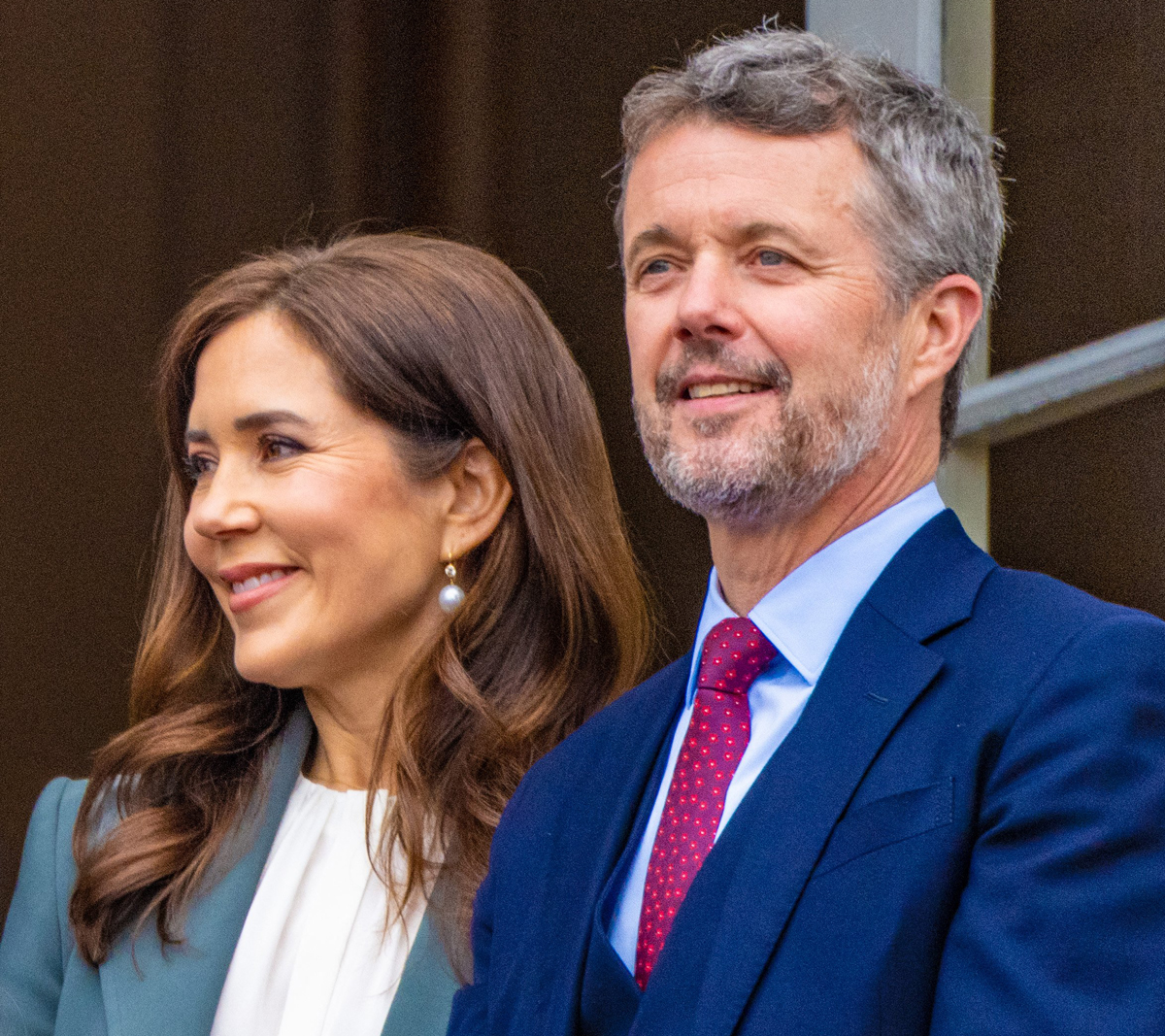 Making a big leap here!
Crown Prince Frederik married his wife Mary Donaldson, AKA Crown Princess Mary of Denmark, on May 14, 2004, in the Copenhagen Cathedral. The nuptials were followed by a party at the Fredensborg Palace. Mary's sisters Jane Stephens and Patricia Bailey, as well as her friend Amber Petty, were her bridesmaids. Frederik's brother Prince Joachim was his best man. The bride wore a dress by Danish designer Uffe Frank and a veil first worn by Crown Princess Margareta of Sweden, who was a part of the Danish royal family by marriage. The event was estimated to cost around $34 million, per Australia's ABC.
You may recognize the couple's names because last year, the royal palace announced the children of Prince Joachim, Queen Margrethe's second son, would no longer get to use their prince/princess or His/Her Highness titles. It caused a major family rift rivaling that of the British royal family's feud!
Prince William & Princess Catherine — $37 Million
The heir to the throne definitely had one of the most iconic weddings in recent history.
Prince William married his long-time love Princess Catherine AKA Kate Middleton at Westminster Abbey on April 29, 2011. Kate wore a stunning Alexander McQueen gown, which included a nine-foot-long train and handmade lace! The dress alone cost an estimated $441,442. As is common with a royal wedding at this scale, security was their highest expense. All in all, the wedding totaled an estimated $37.3 million. Buckingham Palace confirmed the royal family paid for certain aspects of the wedding, such as the church service, associated music, flowers, decorations, and the reception, per Hello! Magazine.
Prince Harry & Meghan Markle — $42 Million
Can't say we're surprised Prince Harry and Meghan Markle went larger than William and Kate!
The Sussexes had a wedding for the ages on May 19, 2018, at St. George's Chapel in Windsor. Of course, it was televised for all to see, so that adds a ton to the bill. But it also had to be lavish enough to impress high-profile guests, including Oprah Winfrey, Elton John, David and Victoria Beckham, and George and Amal Clooney.
Related: Meghan Markle Wants To Be 'Queen Of Hollywood' 
The entire wedding cost between $40 million and $43.8 million with $30 million believed to go towards security costs, according to the wedding planning site Bridebook. Wow!
Princess Diana & Prince Charles — $48 Million
King Charles III, who was then just a mere prince, married Princess Diana on July 29, 1981, in the "wedding of the century." The lavish affair took place at St. Paul's Cathedral in London, and it was all filmed for a TV audience made up of roughly 750 million people. A wedding that big is gonna cost a pretty penny — and it did! According to Business Insider, they spent $48 million (around $156 million today when adjusted for inflation) on the whole thing, with the majority presumably spent on security.
For the record, Charles and Queen Camilla married in a much more modest civil wedding without as much pomp and circumstance. Per This Is Money, they spent just over $6 million on the more intimate ceremony. Do with that info what you will.
Prince Albert II Of Monaco & Charlene Wittstock — $70 Million
Prince Albert II of Monaco married former Olympic swimmer Charlene Wittstock in 2011. According to BBC News, the event took place at the royal palace with a "more elaborate religious ceremony" held later. The athlete wore an off-the-shoulder Giorgio Armani silk gown that was embellished with 40,0000 Swarovski crystals. It wasn't a small shindig either with about 450 guests at the reception. They enjoyed a fireworks display and a multi-course meal courtesy of Michelin-starred chef, Alain Ducasse. Sounds elegant AF!
All in all, it set them back about $70 million!
Sheikh Mohamed bin Zayed Al Nahyan & Princess Salama — $100 Million
This is what we've all been waiting for. The MOST expensive royal wedding to date! Per CBS News, in 1981, Sheikh Mohamed bin Zayed bin Sultan Al Nahyan, the crown prince of Abu Dhabi from 2004 until 2022 and current President of the United Arab Emirates, married Princess Salama in a ceremony that cost an estimated…
$100 million!!!
Why was it so expensive?! For starters, they built a 20,000-seat stadium just for the week-long celebration! That's a first! The family also famously visited every town in the emirate by horseback during the week, feeding all the citizens, per Hello!, so that adds up quickly, too!
Phew… Can you imagine dropping this much money on a wedding? Do you think the money was worth it? Let us know your favorite royal wedding in the comments (below)!
[Image via John Rainford/WENN/MEGA & Today/BBC/YouTube]
Related Posts
CLICK HERE TO COMMENT
May 05, 2023 08:10am PDT