Naya Rivera Now Claims There Was Never Any Beef Between Her & Lea Michele???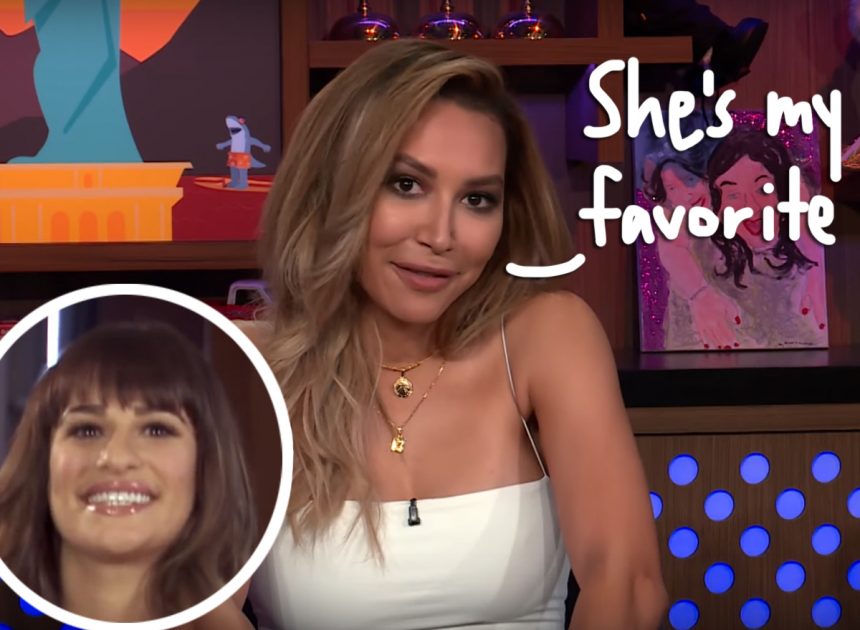 Naya Rivera is playing nice!
The Glee alum stopped by Watch What Happens Live with Andy Cohen on Wednesday and was *obviously* asked about her long-rumored feud with former costar Lea Michele.
While, in the past, Rivera said she and Michele had a "love-hate" relationship during their stint on the FOX comedy — their frenemyship was even discussed in her tell-all book, Sorry Not Sorry — she's now singing a different tune: there was apparently never any beef between them!
Related: Lea Broke The News Of Cory Monteith's Death To His Mom
When a fan called in and pointed out that Rivera had liked Michele's engagement ring post on Instagram, the 32-year-old actress replied:
"I did not speak to her [since then], but, I mean, everyone sees Instagram, right?"
After Cohen pressed Rivera on the documented feud between the two actresses, she admitted:
"I don't think there was, like, any beef [between us]."
Oh? Ryan Murphy would beg to differ, gurl.
Do U think Rivera is truthing here? Was the saltiness between Rachel and Santana really just great acting?
Watch the clip (below) and sound off in the comments.
Feb 7, 2019 10:20am PDT