R. Kelly Denies New Accusations That He Had Sex With Aaliyah's Mom While Married To The Singer…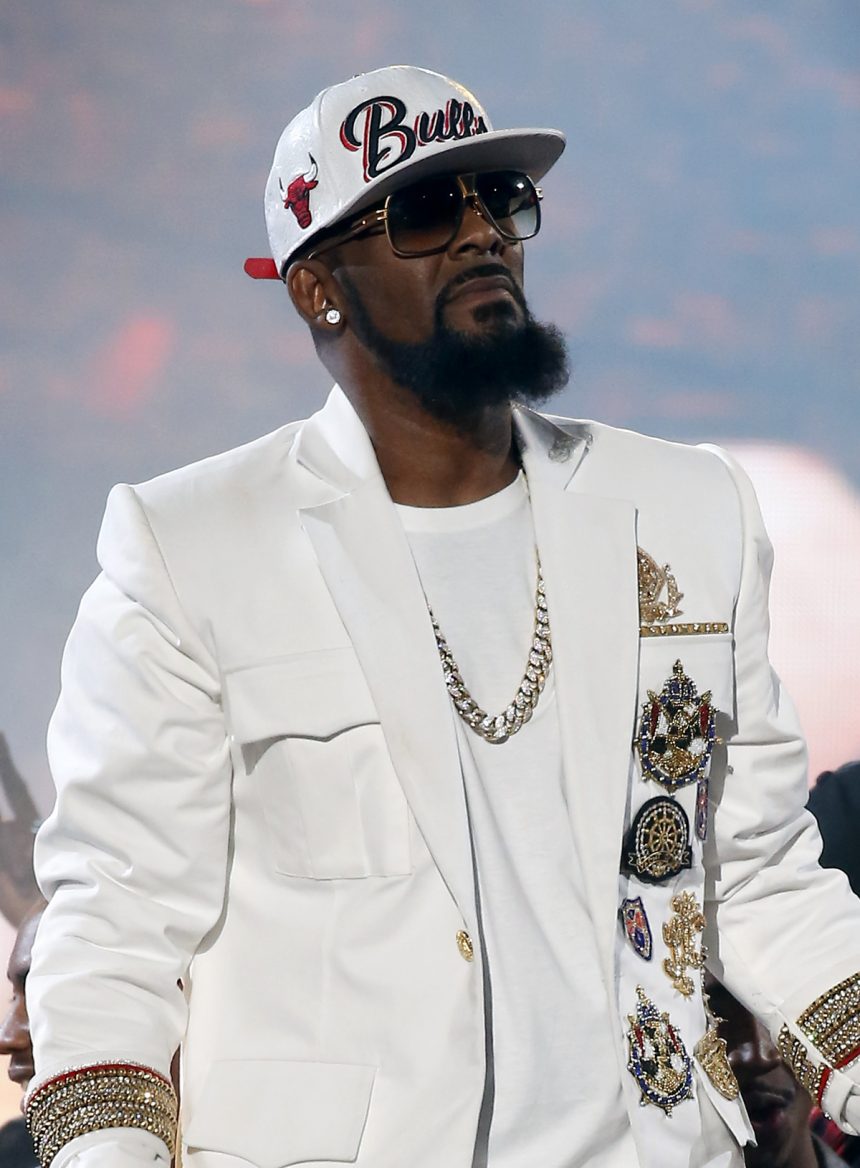 R. Kelly is facing — and denying — another new flood of accusations about his alleged behavior back in the mid-1990s when he was married to an underage Aaliyah, and the fallout from these new accusations has his team walking quickly back to deny everything… again.
The R&B singer was accused this week by Lisa Van Allen — a woman who first accused him of abuse in Surviving R. Kelly — of having sex with Aaliyah's mom behind the young singer's back while the pair was married in the 1990s.
Related: R. Kelly Caught Lying On Camera!
Van Allen dropped the accusations this week in a new video interview with Vlad TV, where she claimed that Kelly once told her how he would stay at Aaliyah's home in Detroit, and after the girl would fall asleep, he would wanter into the living room and "perform various sexual acts on the couch" with Aaliyah's mom, Diane Haughton. Hmmm…
Here's the clip in which Van Allen first brings up these now allegations (below):
Interesting… to watch Van Allen tell it, at least, she certainly takes the allegations very seriously and she makes for a compelling accuser… but do you buy it?!
It's also interesting to note in that same video that Van Allen claims R. Kelly got Aaliyah pregnant at 15 years old, and that is what ultimately prompted the impromptu underage wedding. Van Allen then alleged that Kelly used the wedding as a way to protect himself until Aaliyah could have an abortion. If true… so manipulative!!!
Related: R. Kelly's Ex-Girlfriend Makes New Domestic Violence Claims
At least one camp that isn't buying this is Kelly's team… according to TMZ, the R&B singer "absolutely denies" these allegations. Sources close to the embattled singer claim that he and Diane never had anything more than a friendly relationship. Further, the Kelly team alleges that Van Allen made these specific claims to Vlad TV simply in order to further smear his name and "grab headlines for herself."
This is far from the end of the controversy for Kelly, of course; the R&B singer is facing a ten-count indictment on sexual misconduct and sexual abuse charges in Illinois, and he's due back in court on March 22nd for his next appearance in that case. Investigations elsewhere continue into other potential cases of sexual abuse and misconduct that have been brought by other new accusers.
What do you think about all this, Perezcious readers? Reactions to the new accusations from Van Allen?? Sound OFF in the comments (below)…
[Image via WENN]
Related Posts
CLICK CLICK CLICK Next Article
Mar 17, 2019 9:19am PDT