Kensington Palace Institutes New Social Media Community Guidelines To Fight The Trolls!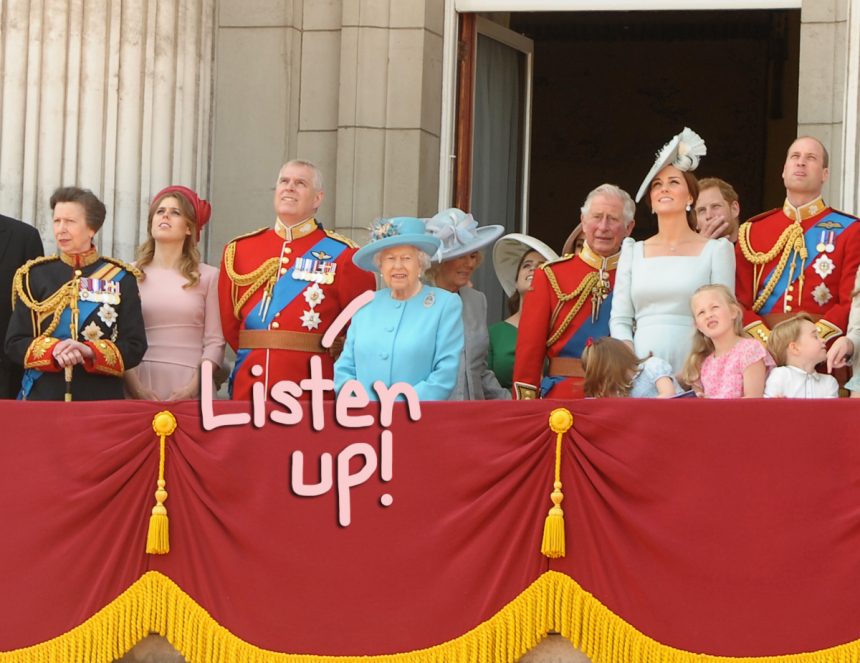 The royal family is putting out some new rules for how we all interact with them on social media!
In their latest attempt to create a "safe environment" on their social media accounts, Kensington Palace has release a new list of guidelines for their fans as far as what they can expect — and how they ought to behave — on interacting with them on Twitter, Instagram, and Facebook.
Related: Meghan Markle's Views On Trump Being 'Muted' By Royal Family?!
The new rules — which the royal fam released across their social media accounts on Monday — are working to encourage "courtesy, kindness, and respect" while setting a "strict list of standards" that must be upheld by commenters.
Here's an example of what we're looking at… Fan and follower comments on Kensington Palace social media accounts may not, in part (below):
"Contain spam, be defamatory of any person, deceive others, be obscene, offensive, threatening, abusive, hateful, inflammatory, or promote sexually explicit material or violence."

"Promote discrimination based on race, sex, religion, nationality, disability, sexual orientation, or age."

"Breach any of the terms of any of the social media platforms themselves."

"Be off-topic, irrelevant or unintelligible."

"Contain any advertising or promote any services."
Seems pretty reasonable!!!
For those who break any of those rules, the royal say they "reserve the right to hide or delete comments made on [their] channels, as well as block users who do not follow these guidelines," and any comments that are particularly inappropriate or concerning "will be sent to law enforcement authorities for investigation."
AKA — too bad, so sad, see ya later, trolls!!!
Clearly, the fam isn't playing around… and they're making it a priority to protect family members young and old while also fostering healthy discussion online among fans, followers, and English subjects.
Never a bad thing to set some ground rules!
Related: Meghan Markle Played A HOT Secretary Once Upon A Time! Hubba, Hubba!
In case you ever wanted to interact with the royals, by the way, you can find their full set of social media community guidelines (below):
Today we have published guidelines for interacting with The @RoyalFamily, @ClarenceHouse and Kensington Palace social media channels. Read in full here: https://t.co/1qdvEoDktd

— Kensington Palace (@KensingtonRoyal) March 4, 2019
Thoughts, Perezcious readers?!
Think this will help combat the trolling, social media bullying, and cyber abuse that runs rampant in some online communities?!
Come to think of it, we wonder if Melania Trump ever offered to help them write up these social media guidelines considering she's such an expert on cyber bullying and online trolling.
You know… Be Best, and all! Ha!!!
[Image via WENN.]
Related Posts
CLICK CLICK CLICK Next Article
Mar 4, 2019 12:27pm PDT