What is going on with Sydney Sweeney and Glen Powell??
The hot rising stars are currently filming a romantic comedy together, and the chemistry is apparently off the charts — and off the set!
Rumors have been swirling like crazy about the Euphoria and Top Gun: Maverick standouts. Fans can feel the heat bursting from photos of the two laughing and smiling in between takes of steamy romantic scenes. That's not to mention apparently hanging out during their time off, too! Sydney in particular has posted quite a few pics on her Instagram! Look!
We mean, if you weren't sure that wasn't a date, you'd absolutely think it was a date, right? There are lots of other people around, sure, all wearing t-shirts celebrating "Sydney in Sydney" — the Aussie city where the movie was filming. But look how cuddly these two are, specifically! Don't they look coupled up?
Related: Ariana Madix Slays AGAIN In Girls Trip To England With Katie Maloney!
As for this one shared over the weekend on Sydney's IG Story, apparently on the film set — YOWZA!
Glen Powell and Sydney Sweeney via Instagram ????

They will star in an upcoming romcom from director Will Gluck. pic.twitter.com/9HpfzAEyxp

— Film Updates (@FilmUpdates) April 23, 2023
Are they just building word of mouth for the movie? Kinda tough to do that, considering it's currently titled Untitled Sydney Sweeney & Glen Powell Sony Pictures Project. LOLz! the other big issue with the fake Hollywood viral marketing romance is, it doesn't really work when the stars are in relationships!
Yeah, in case you didn't know Sydney supposedly has a fiancé. She and entrepreneur Jonathan Davino got engaged just over a year ago. In fact, as we understand it they recently purchased a home together!
As for Glen, he's been dating model Gigi Paris since 2020. Look how cute they are! (As of this writing, this IG pic from almost 2 years ago is still showing up for us! LOLz!)
But all these rumors of the Hidden Figures actor potentially having an on-set romance with Sydney? They're being followed by rumors of a breakup! And yes, there's evidence there as well!
See, Gigi is also active on social media. And she's been posting a lot the past week that screams BREAKUP. On her IG Story, she's posted about listening to Wild Rivers' Songs To Break Up To and Fleetwood Mac's Rumours. She got all cryptic with the quote:
"Gut feelings are guardian angels."
If that doesn't say, "I thought my BF was cheating, and it turns out I was right" we don't know what does!
gigi is throwing all the possible signs and clues out there without explicitly saying anything lol ???? this along with the greatest one being her unfollowing sydney just aligns the break up narrative with cheating ???? wow glen powell you done effed up lmao ???? damn. pic.twitter.com/y4b8D4ghvF

— june (@hangmanhive) April 16, 2023
And then there's the big one — Gigi just unfollowed Sydney on IG.
She had been supportive of the two before filming began, commenting celebratory party popper emojis on Sydney's post announcing the movie. And now, all of a sudden, she doesn't want to hear any more updates from her boyfriend's co-star? Pretty telling!
So what's the deal really? Obviously it wouldn't be the first film where co-stars went a little too method with their characters' romantic entanglements, despite having significant others at home. Ben Affleck and Jennifer Garner on Daredevil, Brad Pitt and Angelina Jolie on Mr. & Mrs. Smith, Claire Danes and Billy Crudup on Stage Beauty, Johnny Depp and Amber Heard on The Rum Diary — that's just off the top of our heads!
Are Sydney and Glen the next in a long line?? We'll have to wait and see…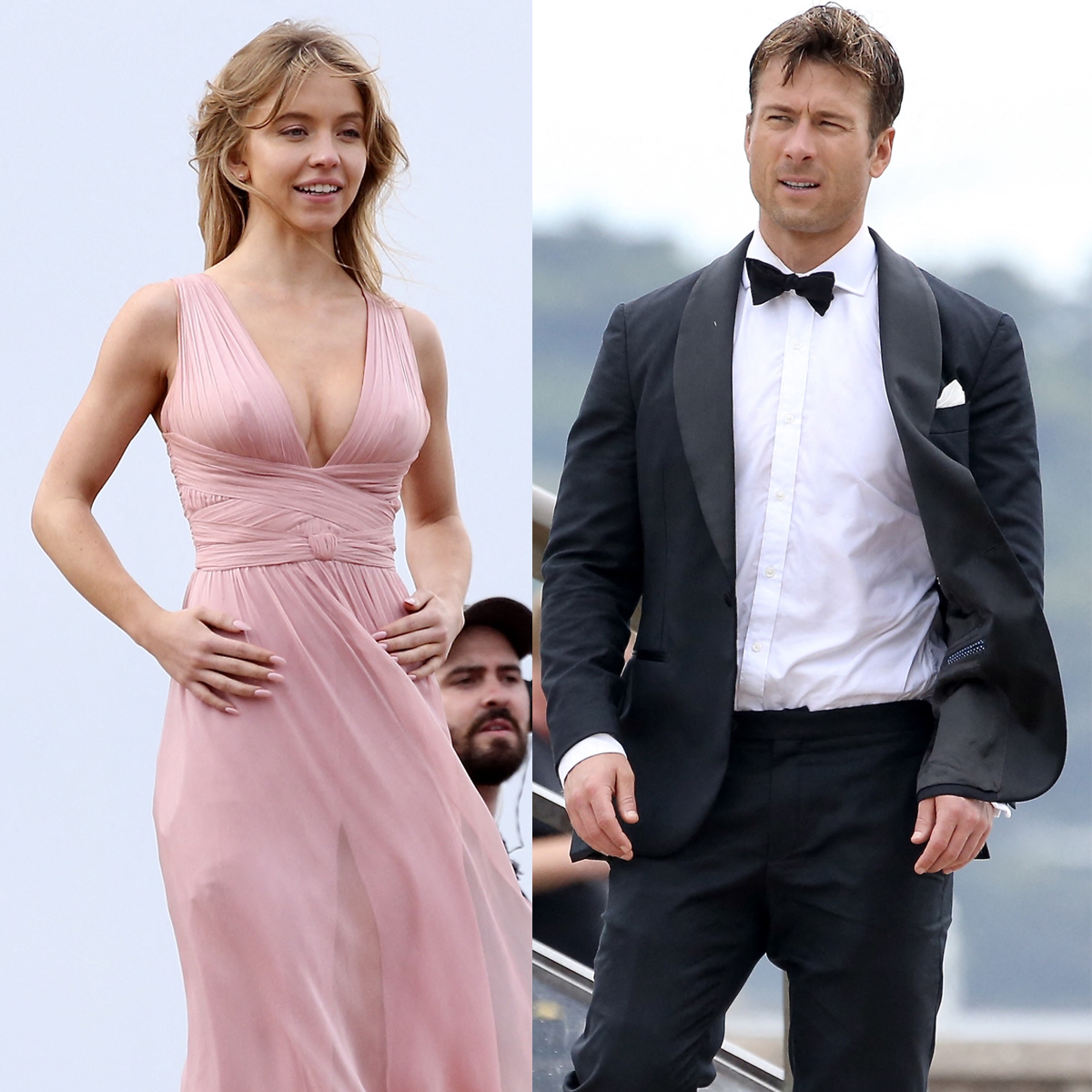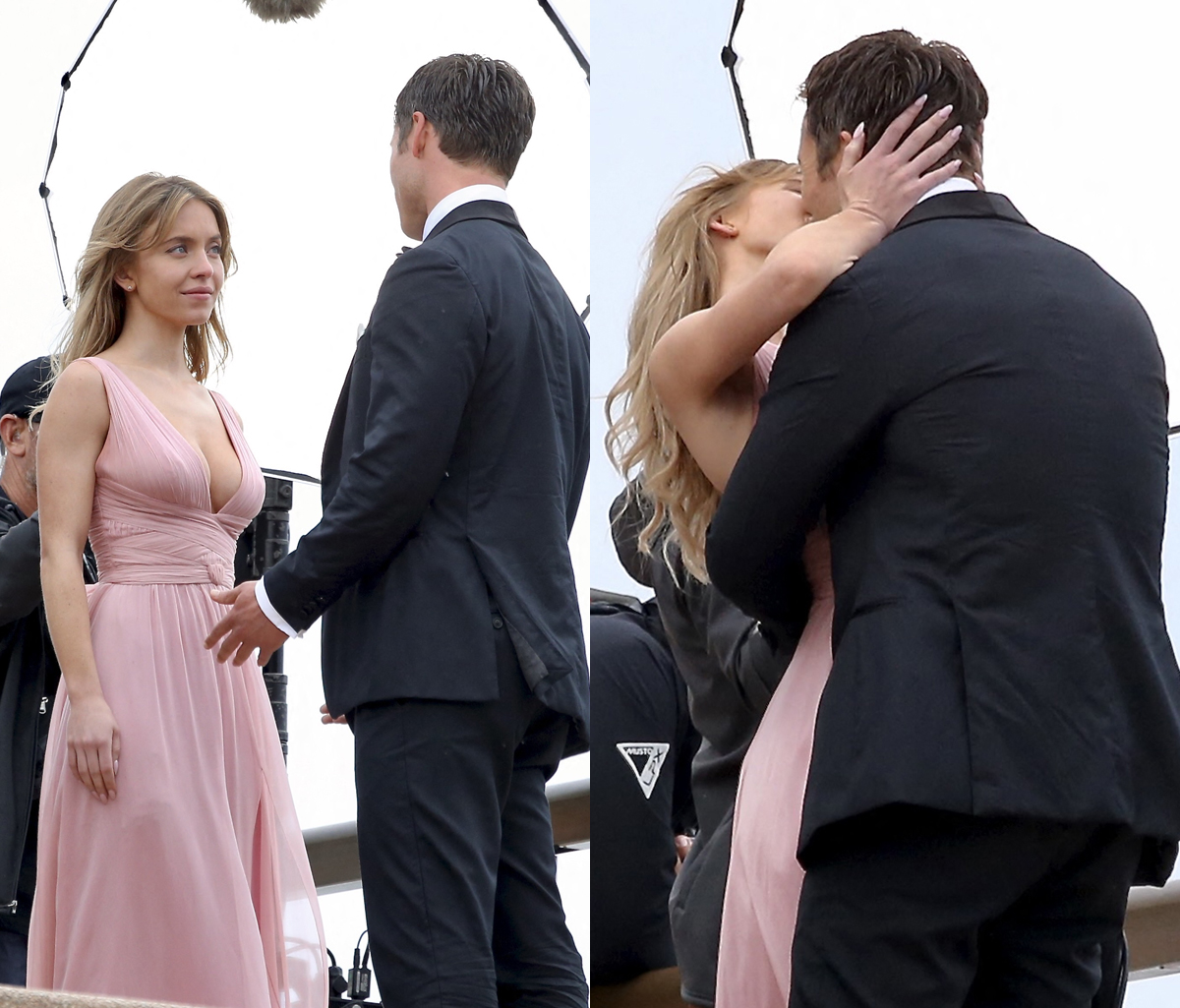 What do YOU think, Perezcious dating experts? Are these two together or what??
[Image via MEGA/WENN/Sydney Sweeney/Glen Powell/Instagram.]
Related Posts
CLICK HERE TO COMMENT
Apr 24, 2023 15:55pm PDT