Tori Spelling's Husband Dean McDermott SLAMS Trolls For Body Shaming Their Children!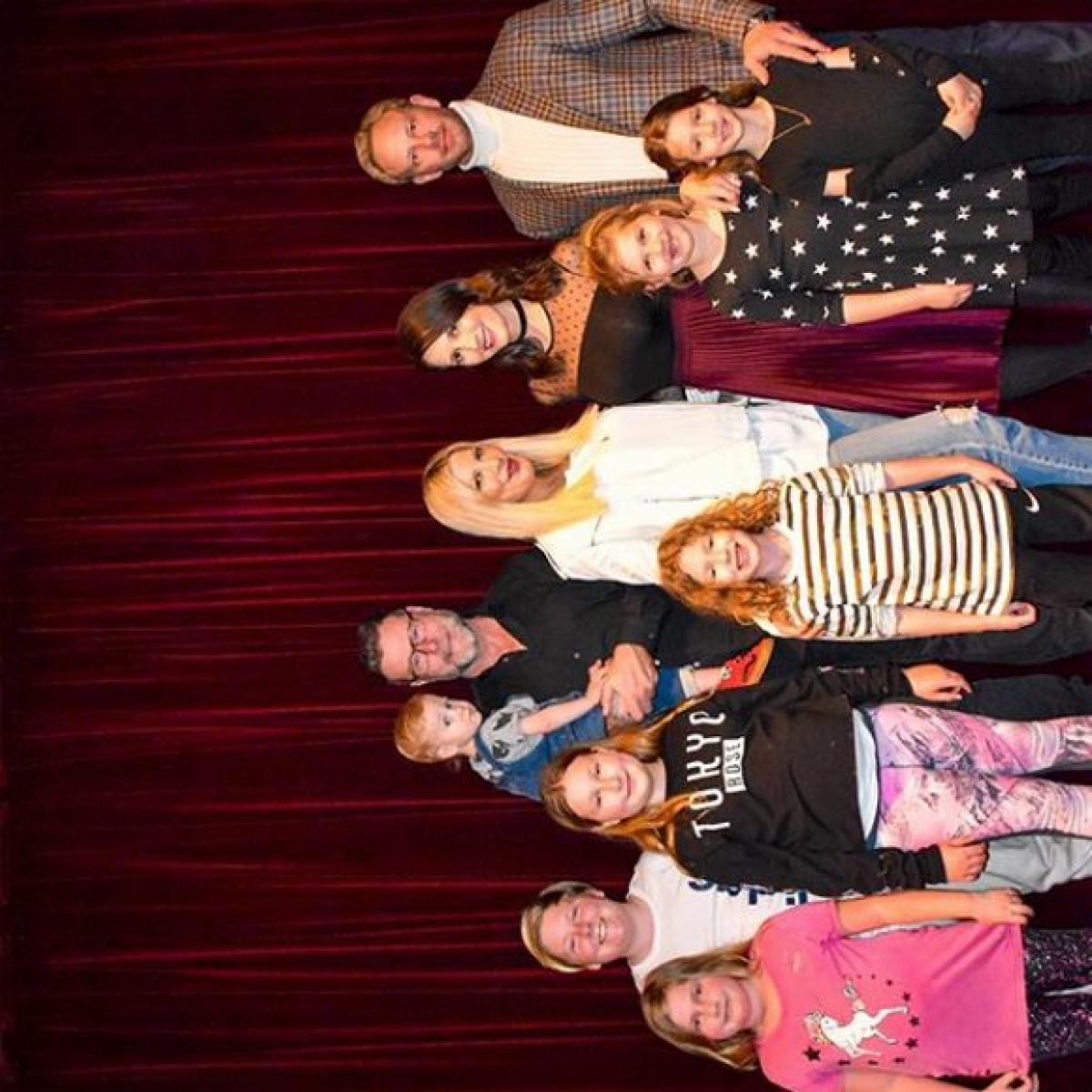 Tori Spelling's husband, Dean McDermott, is fighting back against online trolls.
On Thursday, the Beverly Hills, 90210 actress shared the (above) photo from A Dog's Way Home screening hosted by the thespian and Erin Ziering, wife of Ian Ziering.
Unfortunately, some Internet users criticized the appearance of Spelling and McDermott's children — Liam, 11, Stella, 10, Hattie, 7, Finn, 6, and Beau, 1.
Related: Tori Spelling Says Her Son Was 'Stabbed' By Nails!
While one troll asked, "why do you let your kids get so fat?" another questioned why the children look "terrible."
That same day, McDermott clapped back at the haters by writing in the comments section:
"I am absolutely horrified and disgusted by the comments being left about my children. Body shaming and bullying my children??!! What is wrong with you people??!!"
In regards to "mean" comments about their weight, the former Chopped Canada host said his children are going through "different growth stages," and are "happy and healthy."
"As far as saying my children are overweight, well that's just mean and uncalled for. They're going through different growth phases, and even if our children are on the bigger side. Who cares. They're happy and healthy and I'm sorry they don't look like skinny supermodels. People come in all shapes and sizes. So who are you to judge."
As for their "disheveled" appearance, the 52-year-old said the little ones came to the screening straight from school, and were "wrestling and running around with all the other kids that were at the movie."
"So I apologize we didn't get the iron and steamer out to make them perfect for you. They're kids. They're messy and dirty. That's what they do."
While some apparently criticized their "Target"-brand clothes, McDermott said it wouldn't make sense for his kids "to shop at Gucci."
"And what's wrong with shopping at Target??!! Over half of America shops there. The way they grow out of clothing so quickly is astounding. Are we supposed to shop at Gucci?? These are kids folks. Messy stinky little bundles of fun, laughter and love."
At the end of his lengthy message, Dean thanked all those "who came to our defense," and SLAMMED those who passed "horrible judgement on innocent beautiful children."
"You should all be ashamed of yourselves for passing such horrible judgement on innocent beautiful children. Shame on you all!!!!. Thank you to all the people who came to our defense. You're all kind compassionate souls. Down with the haters!! Up with love!!"
Read his full message (below):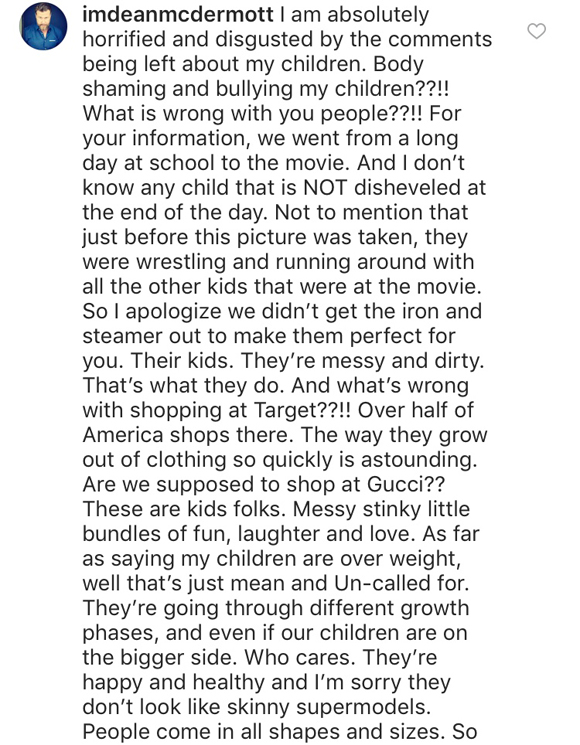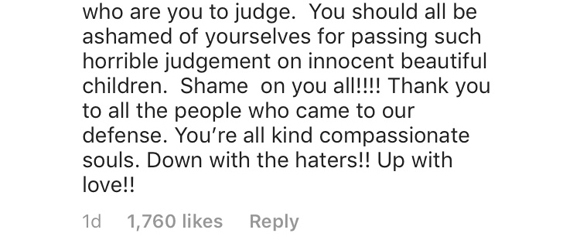 [Image via Tori Spelling/Instagram.]
Related Posts
CLICK CLICK CLICK Next Article
Jan 18, 2019 8:01pm PDT