Nothing like a little cartoon nostalgia to get you thinking back to the good ol' days of childhood — especially during this time of self-quarantine and isolation when you're stuck at home!
While there's plenty of good animated content on-air right now, we still miss a lot of the classic old animated stuff from years past. And with everything being rebooted nowadays, anyways, it got us thinking: what if we could bring back some of our favorite old cartoons and animated shows?!
Related: Here Are Some Childhood Cartoons We Want To See Made Into A Movie!
While we might never see any new episodes of some of these classics again (sad!), we can dream, can't we?! And so we shall… Here are 20 animated shows we wish were still on the air today!
Ch-ch-check it out (below)!!!
King of the Hill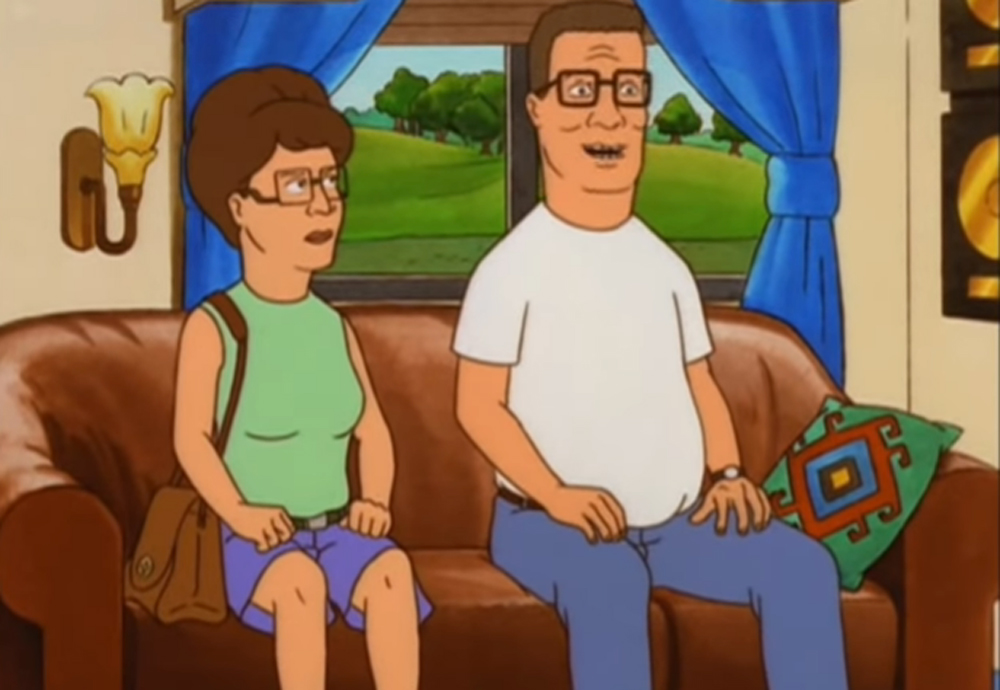 Few cartoons got reality as right as King of the Hill, a Texas-sized show centered on propane salesman Hank Hill, his family, and his rag-tag group of neighbors and co-workers. Come for Hank's one-liners about America and customer service, and stay for pre-teen son Bobby's budding romance with the girl next door. King of the Hill had everything, and we lost a piece of ourselves when it went off the air!
Doug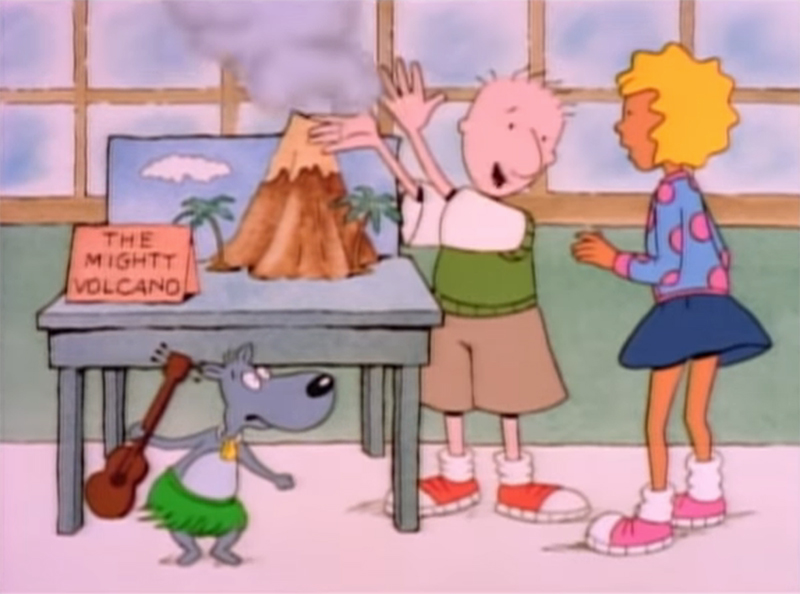 We miss our trips to Bluffington to see Doug Funnie, Porkchop, and all of Doug's friends… especially that super-sweet Patti Mayonnaise! Every episode of Doug had a moral tie-in, too, and that's something we feel like our culture is missing nowadays, ya know?!
Beavis and Butthead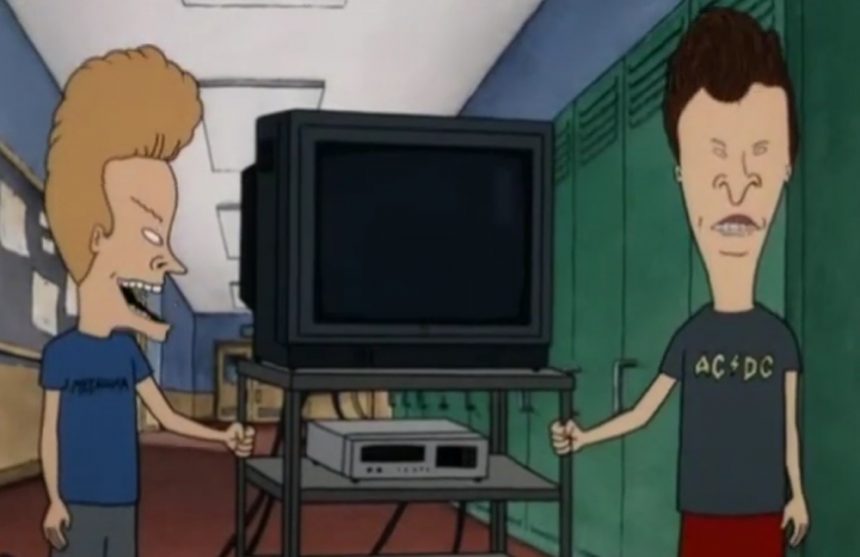 Few things are better than wasting an afternoon watching a mini-marathon of these two knuckleheads wasting their lives away watching music videos and trying to score chicks. And don't even get us started on Beavis and Butthead Do America… Sometimes we are all Cornholio! LOLz!
The Regular Show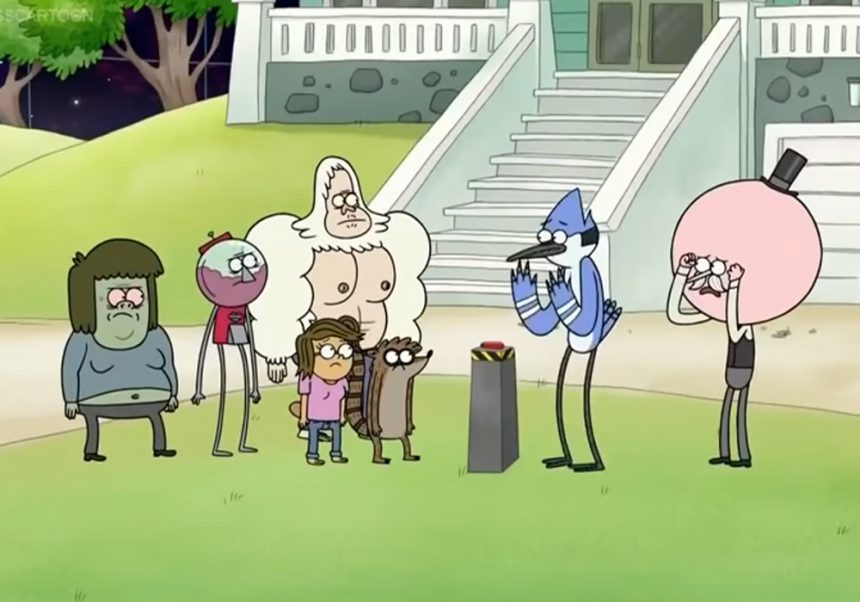 The Regular Show never quite got the overall appreciation fans felt it was due, often overshadowed by bigger animated shows. But never was it out-done in its original, often-supernatural humor, and Mordecai and Rigby will forever be two of the best main characters in recent cartoon history. Bring it back, Cartoon Network!
The Boondocks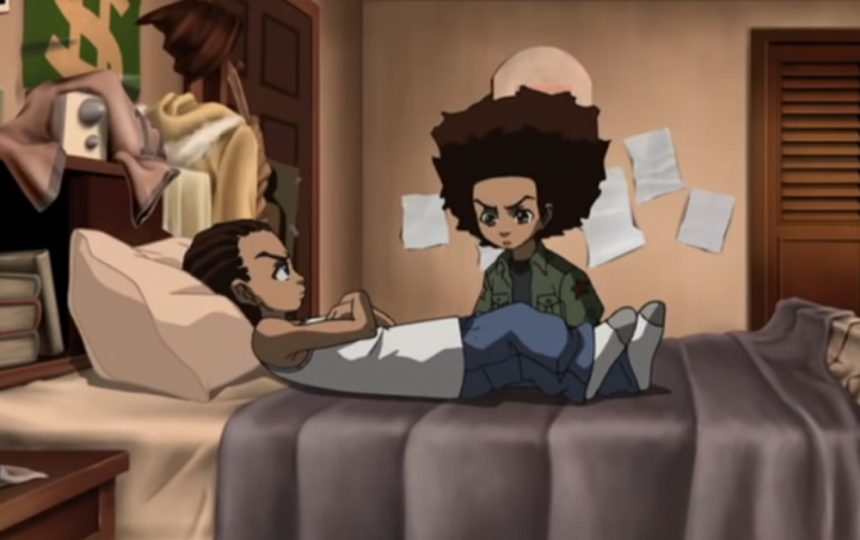 Based on Aaron McGruder's original comic strip of the same name, The Boondocks was seriously influential on Cartoon Network's late-night programming for the early version of Adult Swim. A sharp and incisive mix of satire, comedy, and conflict, the show took on race, class, and social issues in a way few other cartoons did, with voices by high-end talent like Regina King and John Witherspoon. Shame it only lasted 4 seasons!!!
Jem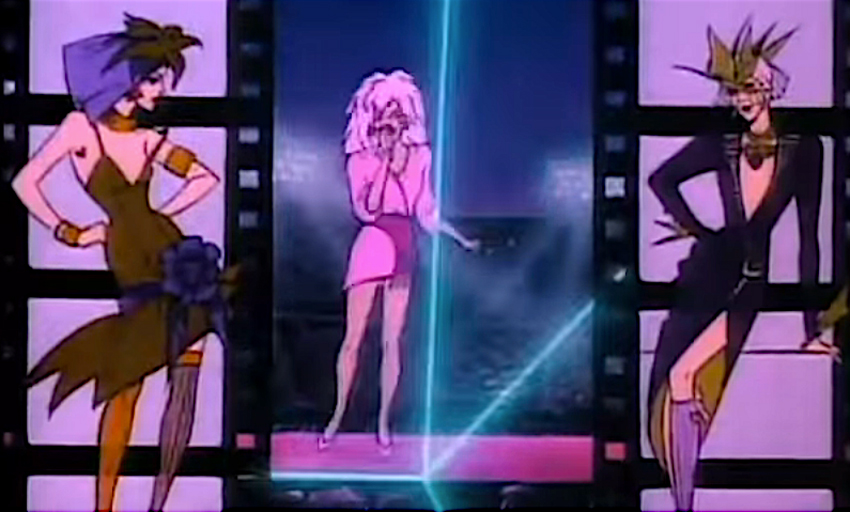 First appearing in the mid-80s on USA Network in America, Jem later became influential in Europe and Canada, as well, as it followed Jerrica Benton and her band — Jem and the Holograms — on a variety of made-in-the-80s adventures. The art and animation was something else, too: colorful, loud, futuristic, awe-inspiring, even magical… what an experience it must've been to watch live during its original run!
Pinky and the Brain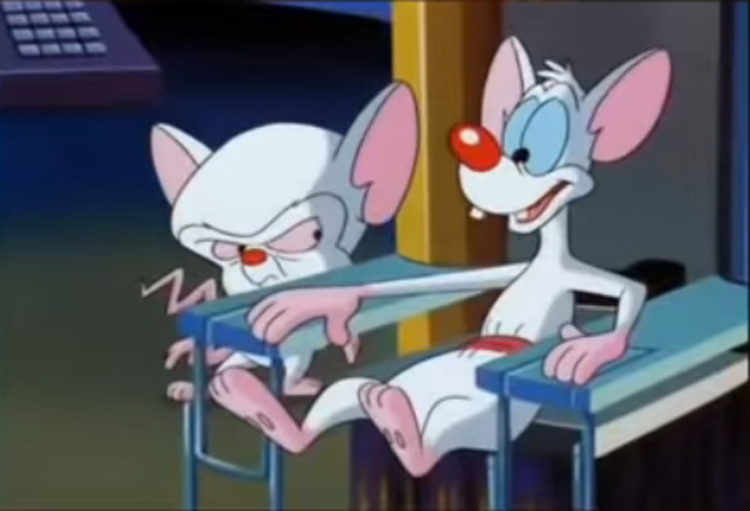 Two genetically engineered mice trapped in a laboratory, The Brain and his sidekick, Pinky, couldn't be more different. But that's what made the four seasons of their animated show so memorable — and so funny! The premise of every episode is roughly the same: Brain devises a plan to take over the world, the pair gets to it, and inevitably fails, due to Brain's arrogance, Pinky's feebleminded incompetence, or a combination of both. And there were SO many great references, spoofs, and satirical moments!
Daria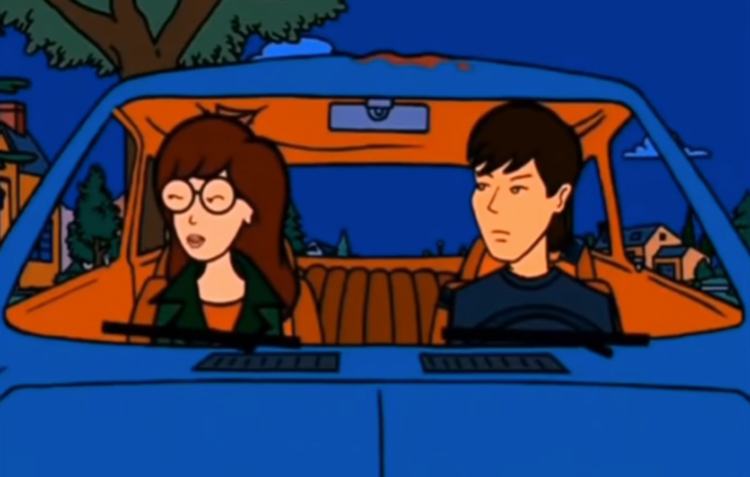 A spin-off of Beavis and Butthead, Daria was an impactful late '90s cartoon sitcom with a truly memorable leading lady. Voiced by Tracy Grandstaff, Daria Morgendorffer is one of the most iconic women to ever appear on TV in a lot of ways — intelligent, sardonic, unconcerned with fashion, incredibly pessimistic and cynical in an otherwise superficial and vacuous world around her. She was truly a tentpole for all that late '90s and early 2000s angst, and will forever be remembered as one of the most unique female characters in animation history!
Æon Flux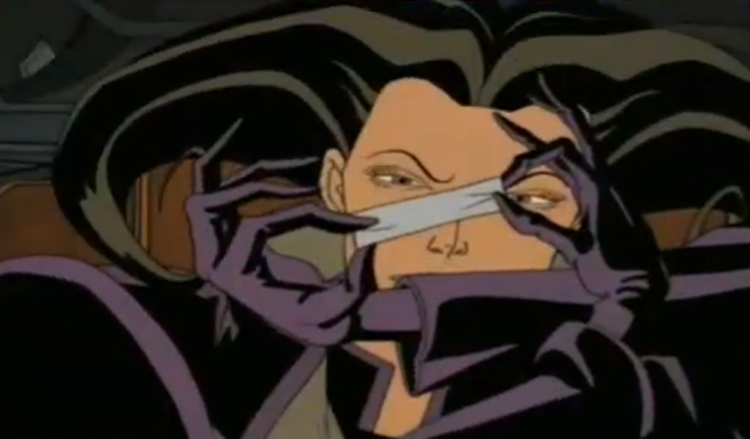 Airing for four seasons in the early '90s on MTV, with comic book and video game adaptations and that 2005 film version eventually to follow, Æon Flux was quite the avant-garde masterpiece of high-end animated art at the time of its production. Created by American animator Peter Chung, the series was also super ahead of its time in exploring environmental collapse and the future apocalypse — not to mention giving voice to a strong female lead character, voiced by Denise Poirier.
Kim Possible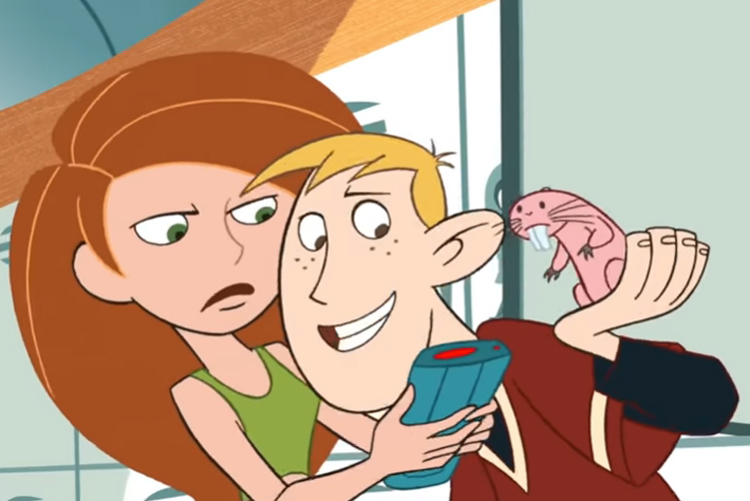 Kim Possible, Ron Stoppable, and the naked mole rat Rufus. We're talking Christy Carlson Romano, Will Friedle, and Nancy Cartwright here, people! What more do you even need?!?!
Adventure Time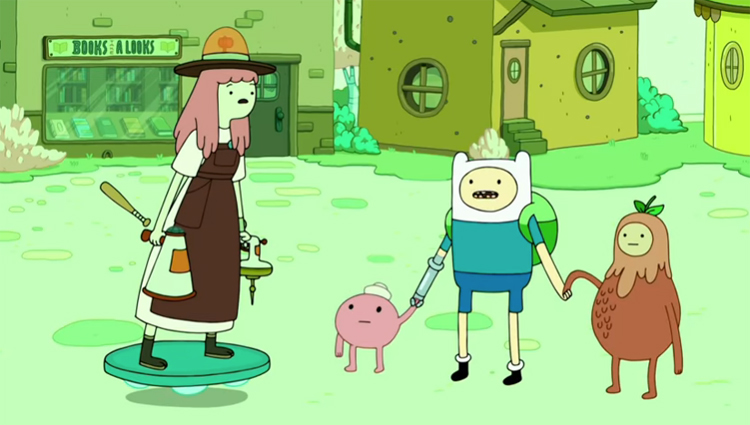 We miss Finn, and Jake, and Princess Bubblegum! Ten seasons and nearly 300 episodes in the Land of Ooo really gets you feeling some type of way! Just saying!! Sure, HBO Max has been kicking around a couple upcoming specials set for later this year as a follow-up on the 2018 end of the show, but it's not quite the same as the real thing, ya know?!
Hey Arnold!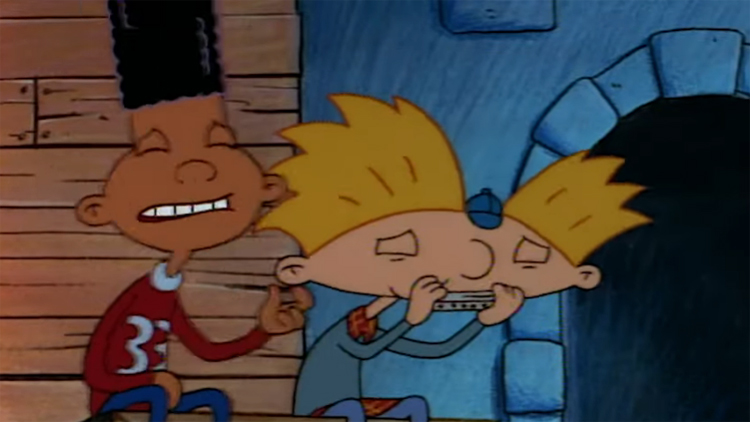 Hey Arnold! gave us something not a lot of other shows — animated or otherwise — did by looking at inner city tenement life with a shrewd eye and a great sense of humor. The problems they encountered were ahead of their time for the late 1990s, and the supporting cast of characters around quirky, funny lead Arnold made everything so memorable. The show came back with a made-for-TV movie back in 2017, but that's not enough… how about a full reboot?!
The Jetsons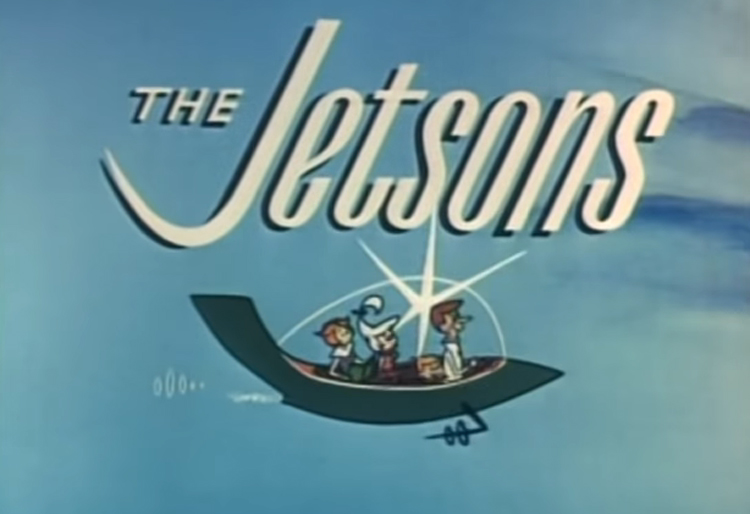 The Jetsons was before its time — like, literally, considering how overly-futuristic everything was for a cartoon that debuted to the public decades ago! But why, then, after its successful initial run that got parts of the show seriously ingrained into American pop culture, has it not made a comeback more recently?! We've LOVE to see a Jetsons reboot for the 21st century… and we think it'd fit right in, decades after the original, wouldn't it??
Clone High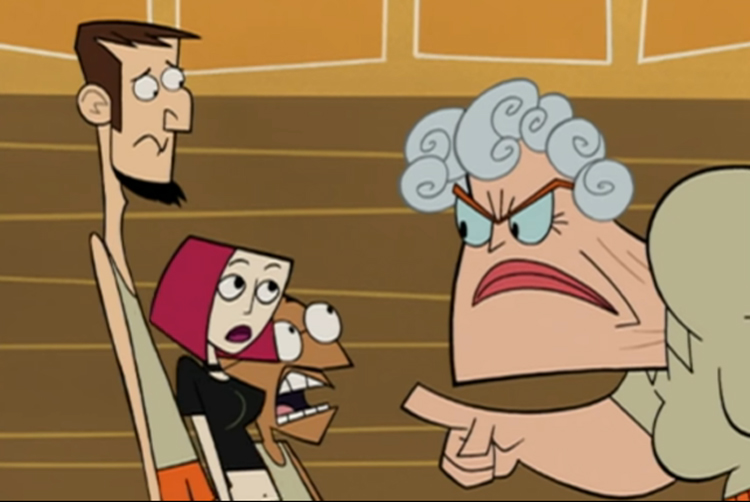 Clone High lasted just one season, but the premise was a memorable one: clone historical figures like Abraham Lincoln and Cleopatra, stick the young, fresh teen-aged clones in a high school, and watch 'em fall in love… Dawson's Creek style. Or something. It was hilarious, and original, and well-written, and it only got one season before getting the boot. Seriously, the internet needs to bring this one back! Just one problem: when the show originally aired in 2002, its depiction of Mahatma Gandhi prompted hundreds of religious people in India to go on a hunger strike, so producers would have to figure out something less controversial this time around…
Bobby's World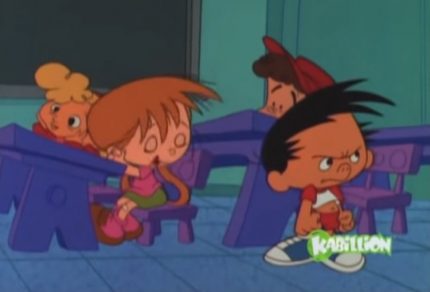 Here are two fun facts about Bobby's World that many people don't realize: (1) the show's title (and some of its content) is actually a parody of John Irving's novel The World According To Garp, and (2) the show was created and produced by Howie Mandel, who also voiced Bobby and his father on the series, Howard. Yes, that Howie Mandel — the one with no hair, who has hosted the popular game show Deal Or No Deal! You learn something new every day…
Rocko's Modern Life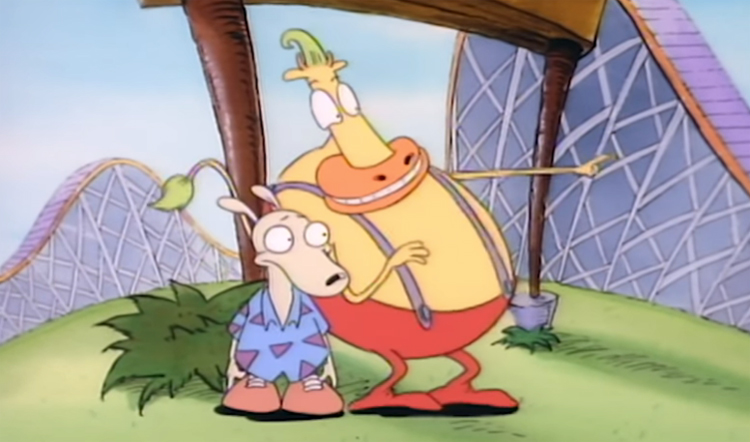 Unlike even some of the sharper shows on this list, Rocko's Modern Life did an exceptional job of being a kid's cartoon that really was meant for adults: sneaky-mature humor, double entendres, innuendo, very sharp and incisive writing for an animated show. This one was fun for adults AND children (for totally different reasons, usually) and always kind of walked that razor-thin line of being completely appropriate or… not. We need more writing like that nowadays!
Dave the Barbarian
The gentle giant trope is played perfectly in Dave the Barbarian, as the show's titular character may look like a badass but often ends up being… something less than that. Using the "Narrator" as an actual character who breaks the fourth wall and interacts with on-screen characters gave Dave a super-unique dynamic most shows of its time didn't have, as well. It's been more than a decade since re-runs were last shown anywhere on TV; don't you think we could use a little more in our lives right about now?!
Phineas and Ferb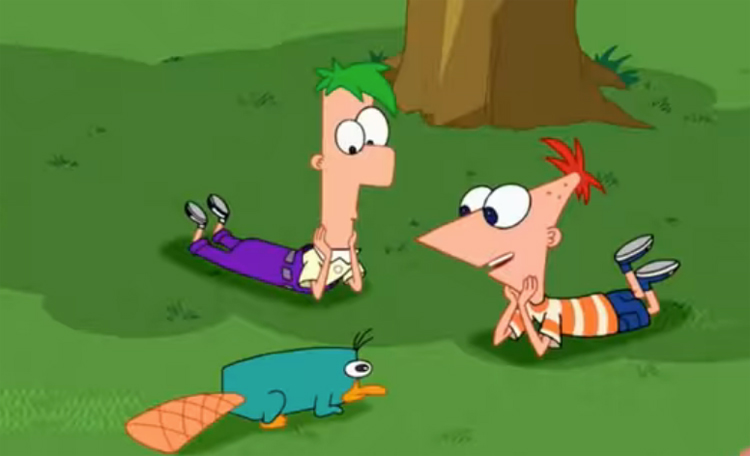 The running gags on Phineas and Ferb may have supremely annoyed the boys' older sister Candace, but they sure had us laughing for hundreds of episodes! It's got kind of a Pinky and the Brain vibe in its premise, but with fewer evil machinations and much more pure-at-heart main characters. Oh, and a platypus, too! What a fun, light-hearted cartoon that slowly but surely turned itself into a true classic!
Home Movies
Perhaps many of you won't be quite as familiar with Home Movies, but it's a cult cartoon classic with incredible secondary characters like Coach McGuirk, pictured (above)! Originally canceled by UPN after just five episodes, thank goodness Cartoon Network saw the potential in this show back in the day, because it is seriously funny, sarcastic, pessimistic, and acerbic in its own very unique way!
Steven Universe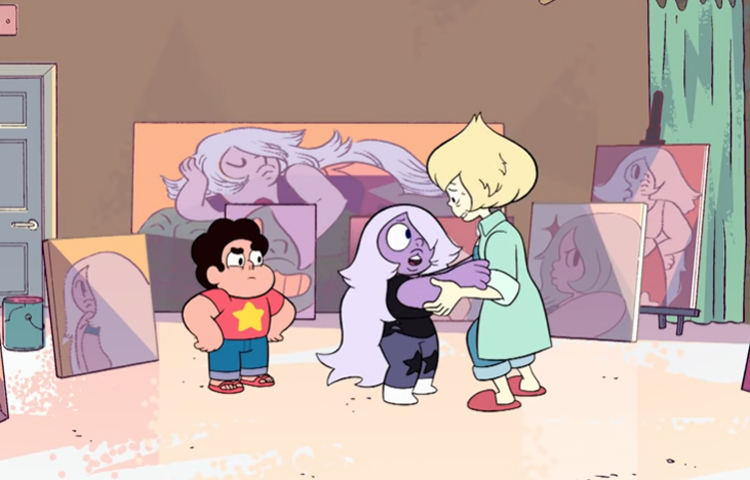 If it feels like Steven Universe just went off the air, well, that's because it did! With the final ep airing just months ago, we're sad we don't get any more of the stellar design, whip-smart writing, and incredible LGBTQ representation that the show was so well known for in its heyday. Seriously, if you've never seen some of the cartoons on this list at all, this one right here might be a great place to start!!!
__________
Well there you have it, Perezcious readers!! What'd U think of our pick of 20 old cartoons here?? What would you have included that we didn't?! And which one do you think is most likely to be brought back?!
Sound OFF about all of it with your takes down in the comments (below)!!!
[Image via Disney/MTV/Fox/Cartoon Network/UPN/YouTube]
Related Posts
CLICK HERE TO COMMENT
May 11, 2020 11:30am PDT