Candace Cameron Bure is sticking to her word.
Earlier this month, the Full House alum hopped on Instagram to share that besides In-N-Out, she hasn't actually consumed any fast food in over 20 years. She explained at the time, according to Entertainment Tonight:
"I haven't eaten fast food except for In-N-Out in 20 years. Some days I wonder what a burger and fries is like from McDonald's or Burger King or Wendy's or any of those other places I've never eaten at. Today is that day. Am I going to find out? No."
In the since-deleted post, she added:
"And no, I've never had Taco Bell or anything similar. I don't regret it. You can't convince me otherwise."
If true, that's some real commitment! We mean, talk about discipline, right? 20 years! That means she couldn't even attend one of her brother's famous Subway-tastic birthday bashes!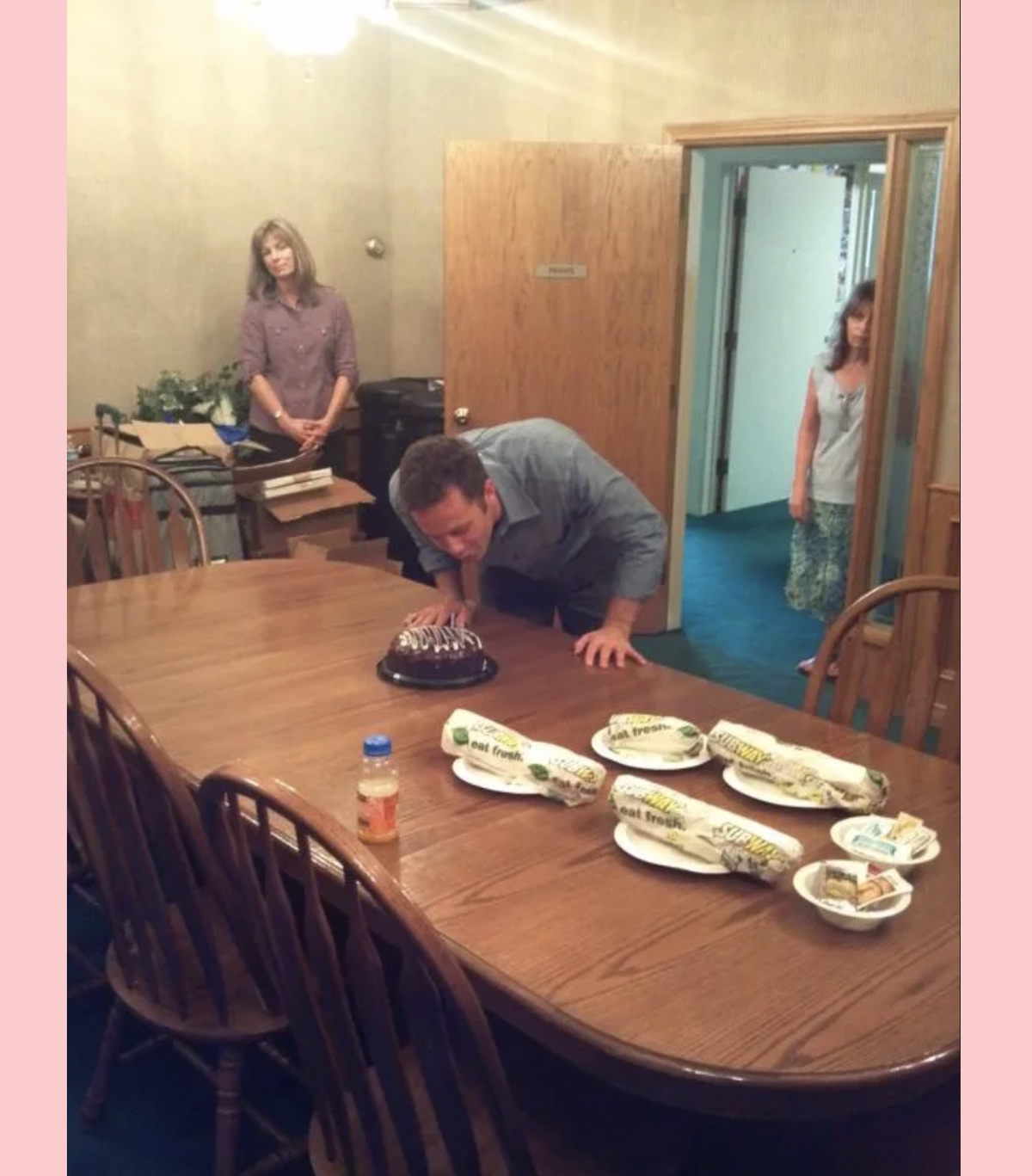 However, because what we say on the internet never really goes away, one old post was found that seemed to snare her in a lie. Considering how much she's offended and disappointed certain communities as of late, we can't blame some social media users if they decided to take her claim as a personal challenge to prove her wrong. But who knows, maybe someone just remembered seeing this particular post?
Related: Candace SLAMS 'Cancel Culture' Following Backlash Over 'Traditional Marriage' Comments
Either way, not long after her boast, an IG post from 2012 was unearthed in which Candace and her son posed for a selfie… and in their hands were Chick-Fil-A cups! While the post has since been deleted, one user managed to grab a screenshot of the photo, along with her caption that majorly contradicts her recent claims:
"We love chikin!"
The "chikin" spelling, of course being the spelling from Chick-Fil-A's famous motto, "Eat mor chikin." See (below):
@candacecbure this you? pic.twitter.com/S6YbfU5tZz

— shelby – msp 6/24 (@taylorfan1322) May 15, 2023
Oooooh, Candance, you've got some explaining to do… And that's exactly what she's now doing!
Related: Bob Saget's Wife Reunited With The Full House Cast On Death Anniversary
In a statement to Insider, a representative for the 47-year-old actress shared:
"Candace told me that she drove her son to get food at Chick-fil-A and she only ordered an iced tea for herself."
They pointed out, side-stepping the contradiction:
"Candace is only holding a cup."
The source added that the idea she lied about her two-decade abstinence from fast food is "untrue" and "ridiculous." We should say, the removal of the evidence tells a different story though, doesn't it? We mean, why delete that old post if it's so "ridiculous"?
We guess we'll never truly know the truth. For now, we'll just have to accept Cameron's word until she says otherwise — or until more incriminating social media posts are dug up, LOLz!
What do YOU make of the situation, Perezcious readers? Do you think she's telling the truth? Or was the Chick-Fil-A outing maybe a slip up she had forgotten about that she doesn't want to fess up to?? Sound OFF in the comments down below!
[Image via TBC/YouTube]
Related Posts
CLICK HERE TO COMMENT
May 24, 2023 17:39pm PDT