Kelly Rizzo had members of the Full House cast by her side on the first anniversary of her husband Bob Saget's death last month.
During an Q&A with her followers on Instagram Thursday, the 43-year-old food and travel blogger was asked if she was "still close" with some of the late actor's co-stars from the beloved sitcom. She responded to the question by sharing a snapshot of herself with John Stamos, his wife Caitlin McHugh, Candace Cameron Bure, and Lori Loughlin. Kelly also revealed alongside the picture:
"Love them dearly… this is when we got together last month for the 1 year anniversary."
Related: Kelly Rizzo Honors Bob Saget With A Tattoo Just For Him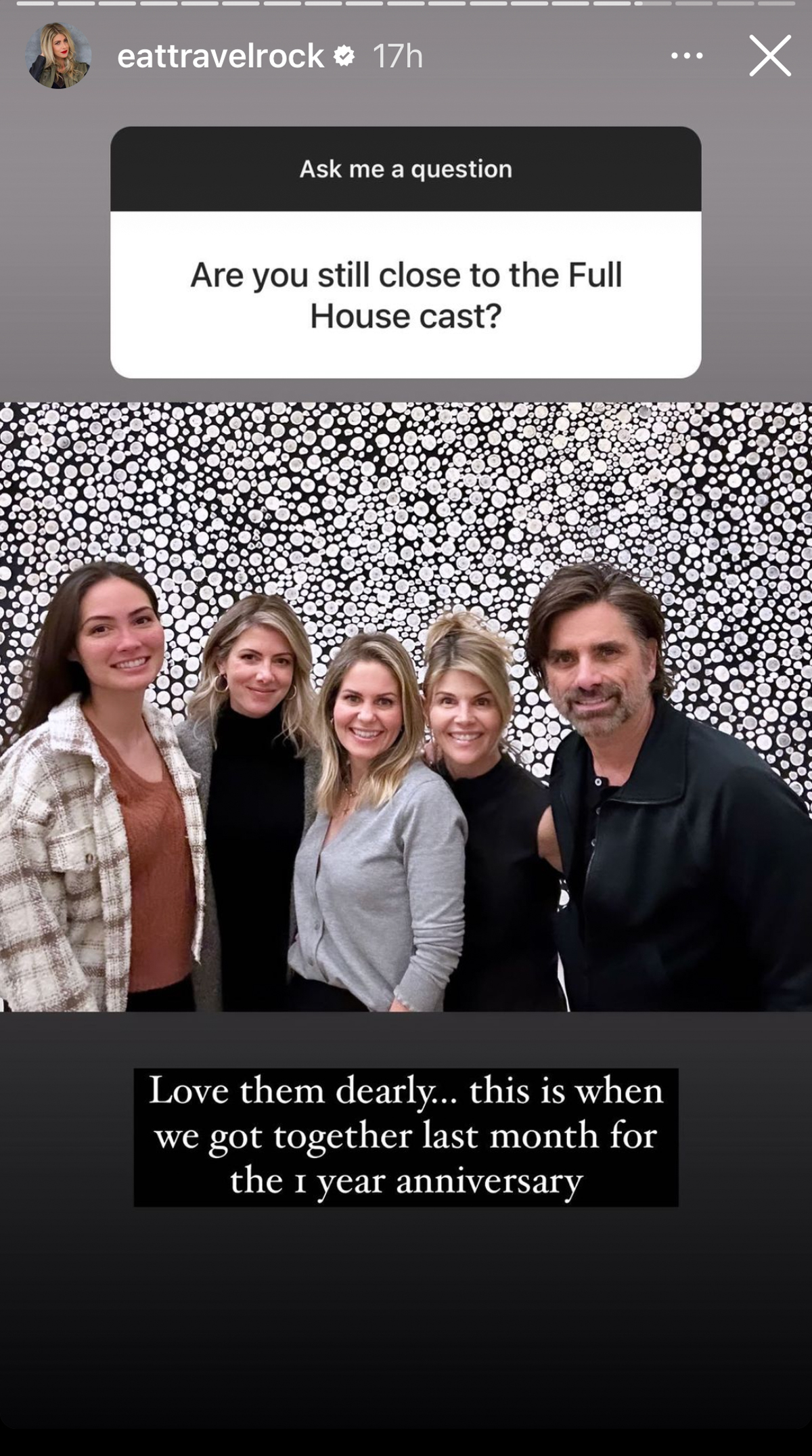 It's great to see Kelly had the love and support from close friends during what must have been a painful and difficult day. On the anniversary of his tragic death in January, she paid tribute to Bob on social media, writing:
"One Year. Our hearts are so heavy. How could I not have talked to or seen my loving husband in a whole year? The surreal-ness never subsides. I've accepted the reality long ago but it still seems unreal when I see photos or videos of him so full of life."
Heartbreaking. While Kelly is still grappling with the loss of her husband, she also noted the situation has been "survivable" for her because she's "the luckiest" for having known him.
Losing someone is never easy. We're glad Kelly seems to have a support system in Bob's former co-stars during this difficult time.
[Image via Kelly Rizzo/Instagram, WENN]
Related Posts
CLICK HERE TO COMMENT
Feb 17, 2023 15:27pm PDT