Well, this is awkward…
If you've never heard of I Am Shauna Rae, it's the story of Shauna Rae Lesick, a 23-year-old woman essentially trapped in the body of an 8-year-old. On her TLC show, Shauna Rae deals with the ramifications of being an adult treated by the world as a child due to her 3′ 10″, 50-lb body — a result of brain cancer treatment when she was a baby.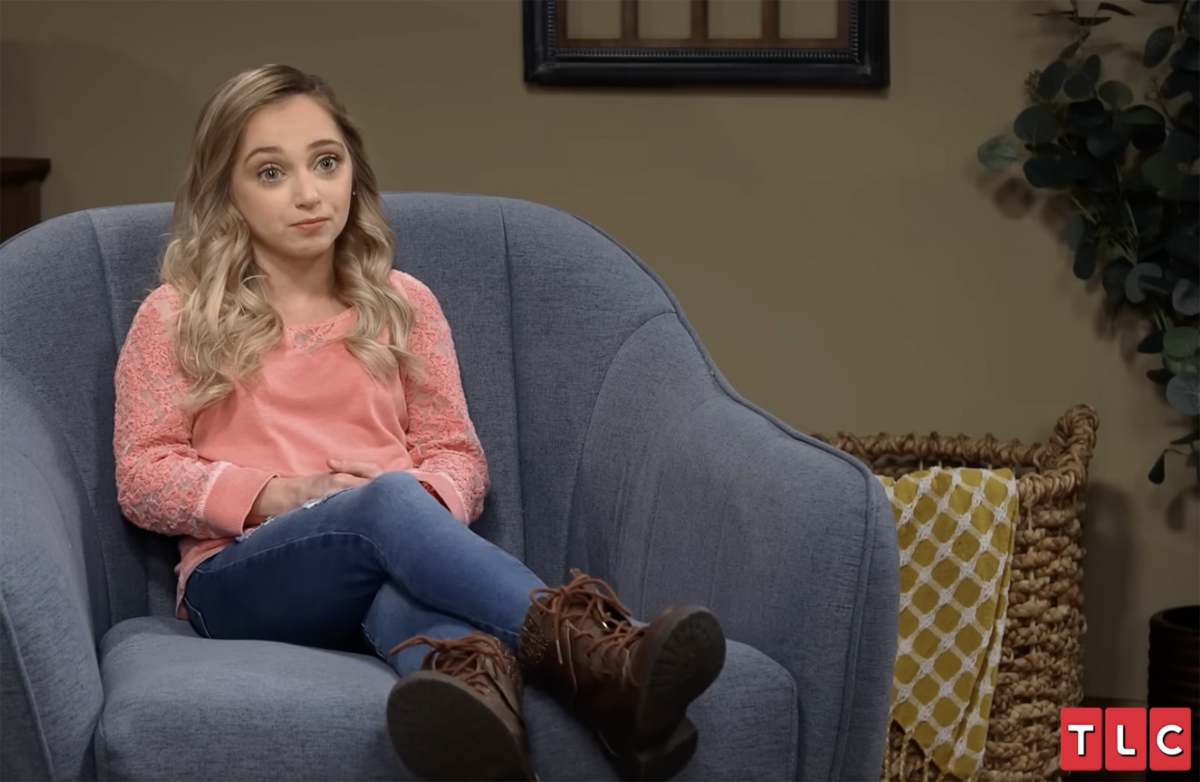 The most uncomfortable part of the show — for the audience and her parents — is Shauna Rae's dating life. She's the size and shape of an average 3rd grader, but with the mind of a twentysomething woman. She of course wants to date men her age, but it becomes a real conundrum — not just for her, but also for men she goes out with. And last month a hunky Welshman found out exactly why.
Related: Josh Duggar Demands New Child Porn Trial
Dan Swygart went on a few dates with the reality star, all of which was documented on the show in December. They made sushi, went paddle boarding, he met her parents — who grilled him on his future plans. It was all very wholesome and normal. Except… you know.
Viewers could not get past the age difference. Sure, Dan is 26, only three years older — but the *seeming* age difference put people off. Comments went pretty hard on clips of the episode on the YouTube page, claiming:
"I'm sorry, but any man that wants to date her- there is definitely something not right with him. Yes, she is 23, but she looks and talks like an 8 year old. She also does not act like a mature woman. She is childlike! If any man or woman can honestly say that they can see her as a "sexual woman," they are either lying or sick. PERIOD."

"Yeah this is super strange and the parents should watch out… Why would he go out of his way to be with someone who still at the most looks 11 years old?"

"Guy 100% has a fetish. Despite how nice of a young woman she may be, she STILL looks like a child"

"I don't know about this guy… I still think it's creepy"

"Oh yeah, he's a creep who just wanted to be on TV"
How did Dan feel about being called "creepy"? Well, he actually responded on his Instagram after the episode aired — and he had a chance to experience some of that backlash!
In a video he defended his own dates with the reality star, as well as her right to date as an adult woman. He called out the haters as being "absolutely disgusting," explaining:
"As soon as you say that she can't have a real-world connection with someone else, you dehumanize her, which is absolutely disgusting. She is a human being. She deserves to have relationships and connections with whoever she wants. And I think some people aren't emotionally mature enough to understand that you can have a deep connection based on personality rather than just on looks."
He also said:
"It's very important to remember that Shauna is an incredible 23-year-old woman who has a disability. So as you are building a connection with her, it's important to acknowledge her disability and look past that and build it with who she is an individual. She's this incredible, inspiring 23-year-old woman who just happens to be a little bit short."
We certainly understand the sentiment. Everyone deserves to live a full life, and her disability shouldn't prevent her from experiencing dating.
HOWEVER…
Viewers are clearly just concerned for her knowing there are going to be some creeps out there who are attracted to Shauna Rae specifically because she looks and sounds like a little girl. Her parents even mentioned their own concern about her looks attracting a pedophile on the show. It's totally unfair for her, but sadly, that's the world we live in, and that's why they're worried. So how does she sort this out? It's not an easy question. If it was us, we'd probably have to consider things like… How did they first meet her? Was it in person where they got to know her over time? Maybe in an online situation where they couldn't see one another?
Or was it, say, seeing her on TV or social media first — making a completely superficial connection like that and then taking the next step? In his video, Dan explains that he saw Shauna on the first season of her TV show and was "inspired by her emotional strength." He then sent her flowers out of nowhere, along with the message:
"Go live your best life. Wishing you all the happiness you deserve."
They started messaging online from there, and he flew from Wales to visit her in Long Island.
So he was a total stranger to her before this, then he saw her on TV and reached out? Some would call that a red flag even if she was 5′ 9. We mean, people reach out to reality stars not really knowing them all the time, and considering his IG feed has aspiring influencer vibes, we wouldn't be surprised if people wondered if there was some clout chasing involved.
But what do YOU think, Perezcious readers? Are viewers misjudging here? Does this situation set off any alarm bells for you? Let us know in the comments (below)!
Wishing Shauna lots of fun, true love, and good times. She deserves to be happy just like everyone else.
[Image via Dan Swygart/Instagram.]
Related Posts
CLICK HERE TO COMMENT
Jan 20, 2023 17:02pm PDT