This Real Housewives of Beverly Hills drama is so big it spilled off the screen and broke the show!
Let's rewind a sec…
Back on December 29 our girl Brandi Glanville tweeted some seriously dramatic messages, apparently to/about Denise Richards. She wrote:
I just got "Denised"

Seriously bitch???? You wanna play-

1-blackmail is illegal
2-I have no skeletons in my closet (they're all on the internet)
3-slut shaming is soooooo last year
At the time we had no idea what any of this was even about — but on Wednesday some show sources spilled the tea, and it is piping hot!
Related: Meanwhile In Jersey, Joe Made Teresa Sign A No-Cheating Prenup?
The rumor popped up this week that the reason for the feud between Brandi and Denise was — get this — the two had a secret lesbian affair!
We understand if all the fans of Wild Things need to take a minute.
https://giphy.com/gifs/film-neve-campbell-wild-things-bV3LXFpvWBORa
According to a new report from DailyMail.com, multiple production sources confirmed the illicit tryst led to the fight!
Per one insider, the conflict is because Brandi "is upset that Denise lied to her":
"Denise claimed to Brandi that she was in an open marriage, but she wasn't and this has hurt Denise's husband Aaron very much."
Word is Brandi thought all this was on the up-and-up — because that's what Denise told her — so she didn't feel ashamed about telling some of the other girls about it.
One show source said:
"It shocked everyone as Denise constantly boasts about how great her husband is, how much she loves him and how large his penis is. Clearly she got over his penis and went for something that was being offered on another menu."
Denise and new hubby Aaron Phypers do seem to have a healthy relationship — heck, she recently claimed they have sex literally every single day!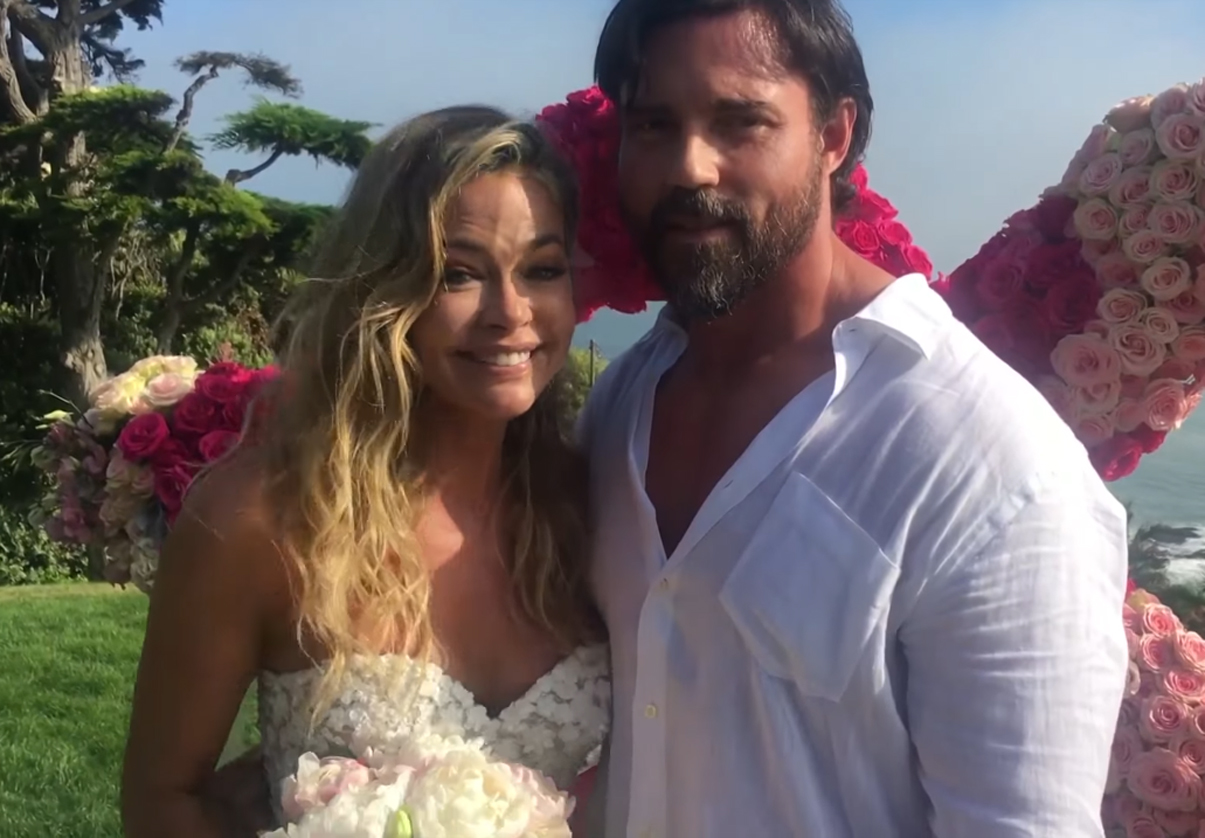 However, the heart wants what it wants. And other parts of the body do, too.
According to DM's sources, all the drama came to a head in late November during a cast trip to Rome. Apparently the whole gang was there: Lisa Rinna, Kyle Richards, Teddi Mellencamp, Erika Jayne, Dorit Kemsley, and even newbies Garcelle Beauvais and Sutton Stracke.
An insider says during some airing of dirty laundry in front of the RHOBH cameras, the cast "confronted Denise about the alleged nasty things she'd been saying about them." Then it got REAL:
"Denise attempted to brush it off and act innocent, but then the women dropped a bombshell. They then confronted Denise about her affair with Brandi."
The source adds:
"The best thing was this was all done on camera and the show's fans will get to see it all go down."
That's good — because Bravo isn't commenting, Denise's rep flat-out DENIED the rumor of the affair, and Camille Grammer tweeted:
"The story isn't true. It may play out this season.. I don't know? She didn't do anything with BG."
Hmm…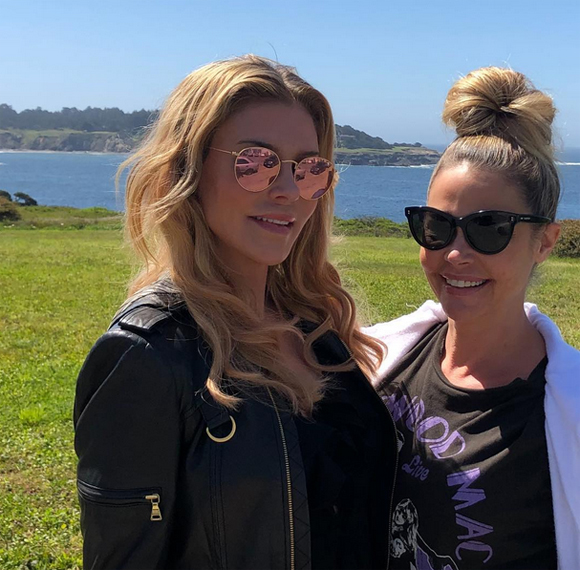 Guess we'll find out what's really going on soon enough. And it'll also answer the question we are now face with, which is whether Denise will ever be on the show again! Because one source claimed:
"Since the affair was exposed, Denise has basically walked away from the show. Everyone in Beverly Hills knows about it. It was the talk of Kathy Hilton's Christmas party."
Whoa! The source explained:
"The cast of the show had just filmed a big cast party at Dorit and PK's new home that they allegedly own, and afterwards headed to Kathy and Rick's party. Denise was a no show at either and that's when all of Beverly Hills found out."
Another production insider commented:
"These are all key moments on the show that contractually she should be filming. Bravo should just step in and fire her as she's not turning up for her job."
Um, if she created the most dramatic season ever by cheating on her husband with another female cast member, she is DEFINITELY doing her job. We'd say even going above and beyond! LOLz!
Though we should remember there are real feelings at stake here if all this is true. As one source says:
"I feel really sorry for Aaron as he is a good guy and Denise is crazy for thinking she could have an affair while filming a reality show and get away with it."
Maybe she decided reality TV (and monogamy?) just wasn't a good fit for her after all.
But is Denise really fleeing the heat by leaving the Hills entirely?? Show-wise remains to be seen, but geographically for sure. She posted on IG Sunday she was heading to Europe for an "exciting project." So she for sure isn't filming RHOBH. And we have the public record of Brandi being pissed. So something is going on.
Is Bravo just trying to keep spoilers for the new season quiet? Are they actually behind these leaks of their hot upcoming storyline?
What do YOU think about these wild new rumors??
Related Posts
CLICK HERE TO COMMENT
Jan 08, 2020 17:26pm PDT