EXCLUSIVE! Ellen DeGeneres' Daytime Show Nearing Its End — & Possible Replacements Are Already In Talks!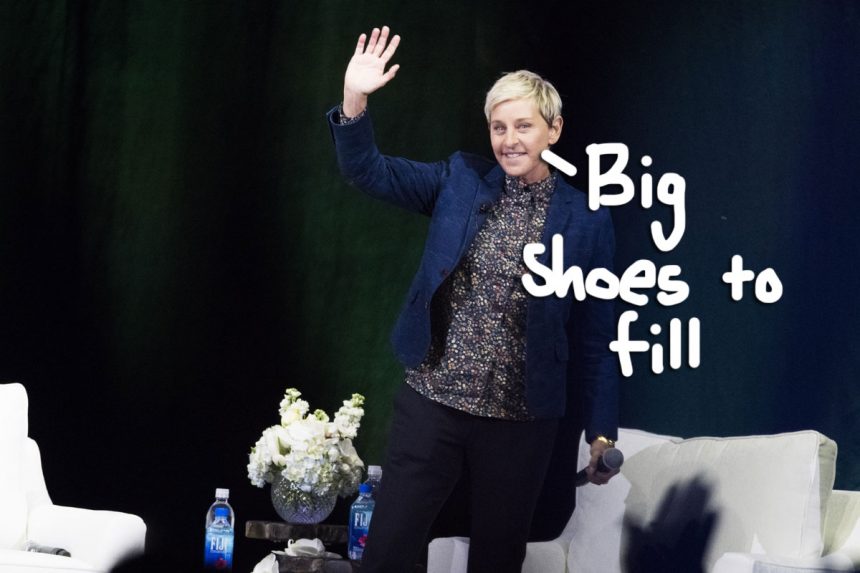 Ellen DeGeneres' daytime reign is coming to an end!
While it's been reported the comedienne has been signaling to network and production execs that she's getting ready to move, our sources are EXCLUSIVELY telling us that it'll be very soon!
Next season — or the one after — may just be the last of The Ellen DeGeneres Show, which has been on the air since 2003!
Video: Watch Ellen Prank Chris Hemsworth With The Only Animal He's Afraid Of!
Thankfully, that gives fans of the 61-year-old's just enough time to cope, though it really shouldn't come as a surprise as the star has been talking about wanting to retire lately.
So, who could be star enough to fill her shoes??
Well, our insiders spilled that Ellen wants to not only pick her successor, but hopes to continue to be involved on the new daytime show, including being a producer. Girl's gotta make money somehow!
We're told she's already had conversations with people about possible replacements, namely Katy Perry, Sean Hayes, and Mario Lopez.
The Firework songstress has been a guest on DeGeneres' show several times, but hosting a show would be totally different! Maybe being an American Idol judge has been gearing up for this big moment??
As for Hayes, the Will & Grace star actually stepped in to take over the show for his friend last May when the TV host decided to take the day off… And most know Lopez as co-host of Extra, though this would be his first time going solo on air!
All three sound like great candidates, but it's also been rumored that Kelly Clarkson could be stepping in for DeGeneres!
The American Idol alum has already announced her own talk show airing this fall, keeping other details mum. She did previously speak to Seth Meyers about her new project AND to Jimmy Fallon another time, saying:
"I love talking. It's like my favorite pastime."
Clarkson also announced there would be a lot of singing and music during the show, so "if you don't like music, you probably shouldn't watch." LOLz!
The momma of two hosted a mock episode for Ellen, too, so there's a real shot for her there!
What do U think, Perezcious readers?? Will U be sad to see DeGeneres say "goodbye" or are U ready for someone new to take her spot? Sound OFF with all your thoughts in the comments (below)!
[Image via B. Roth/WENN for Tine Publicity]
Apr 10, 2019 7:17am PDT