This coronavirus pandemic has just about everyone feeling cranky and upset lately — even ghosts!
Twitter users have put on their paranormal investigator caps this week after a video went viral showing an airport security worker in Bogotá, Colombia documenting what looks like a close encounter with an angry spirit.
The video (below) started making the rounds on the social site after it was shared by news presenter Andrea Silva. It shows the employee at the eerily deserted El Dorado International Airport — which has been partially closed due to the pandemic, only receiving flights with essentials — hearing odd noises coming from the women's restroom.
Video: Ewan McGregor Shares Chilling Story About How A Ghost Dropped A Ceiling On Him!
When he finally goes inside the room to investigate, the automatic faucets and hand dryers inexplicably start turning on. Wanting a bit more of a show, the guard tells the unseen presence to show itself in a different way, noting that he'll need more evidence to believe a ghost is really there. (Has this guy never seen a horror movie!?)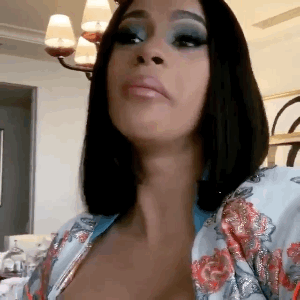 The spirit immediately responds by causing the stall doors to swing open, prompting the frightened guard to GTFO of there.
Watch the suspenseful scene play out (below)!
Una persona graba en el aeropuerto El Dorado, cerrado por la cuarentena, lo que al parecer no tiene explicación. ¿o si? Juzguen ustedes. pic.twitter.com/8BfKhF5KFe

— Javier Jules (@javierjules) April 20, 2020
Yikes! That sure was something!!
But was it actually a g-g-g-ghost?
A lot of scared Twitics seem to think so — including the daughter of another airport employee, who wrote:
"It is real, my mom works at the airport in the cleaning staff and on several occasions she told me and tells me that every time she is in that area and in that bathroom these things happen, many times she is alone in the bathroom [when these things happen]."
Of course, there are plenty of skeptics, too. 
Related: Kristen Stewart HATES IT When Ghosts Show Up To Talk To Her!
One self-described "airport official" chimed in to provide a logical explanation for the video — or at least some of it — writing:
"As an airport official I can attest that most taps tend to activate on their own. And about the door, I don't know I have my doubts … Now, the fact that El Dorado is closed does not mean that there are no staff working."
Hmmm…
The doors seemed to close from the outside though, not from the inside!
What do U think about this purported paranormal encounter, Perezcious readers? Is it totally real, or the by-product of pandemic paranoia? Watch the video again and cast your votes (below)!
[Image via A24]
Related Posts
CLICK HERE TO COMMENT
Apr 21, 2020 15:32pm PDT