It is starting to become much more clear as to what investigators are looking at in the tragic case of the University of Idaho student murders from last November.
Of course, we've been covering the arrest of suspect Bryan Kohberger for months now. The former criminology PhD student at nearby Washington State University has been accused of killing four college students — Madison Mogen, Kaylee Goncalves, Xana Kernodle, and Ethan Chapin — at the off-campus rental home they shared near the U of I in the city of Moscow last November.
Now, with Kohberger's trial approaching, prosecutors are digging deep into his past to prepare.
Related: 15-Year-Old Girl Charged With 19 Murders In School Dorm Fire Because WHY?!
According to Insider, which first reported this new update on Monday, the Latah County Prosecutor's Office just issued some very particular search warrants in the case. Specifically, the county's investigators are seeking access to Kohberger's entire social media history. That includes his full "digital footprint" on sites like TikTok, Reddit, Snapchat, Google, and Strava.
In the court docs, forensic investigator Lawrence Mowery asked for the search history and other data because there is "probable cause" for detectives to think the accused murderer's account histories on those sites contain "information related to the investigation into the crimes of homicide and/or burglary" at the rental home where the tragedy occurred.
Per Insider, they are asking a judge to grant search warrants for Kohberger's "search history, user names, every message, all photos, and a list of people he followed or unfollowed" online. Obviously, that is a very telling — and not unexpected — move. Investigators are trying to build their case against the former criminology student, and if they can prove he was researching murder-related topics online, that would conceivably help the prosecution. But even more there's the idea of tracking the victims' online movements…
Per the US Sun, detectives and prosecutors noted in the search warrant request that they hope Kohberger's past social media activity may "unveil information on his alleged relationship" with the four students who were murdered. It's long been known Kohberger is suspected of having stalked the female victims IRL, with his phone tracking showing he was in their locations multiple times over months and eyewitnesses placing him at Maddie and Xana's place of work. Sources also spilled months ago that Kohberger was following all the victims on social media — and even messaging one over and over. With his full digital footprint, the prosecution could prove that and more.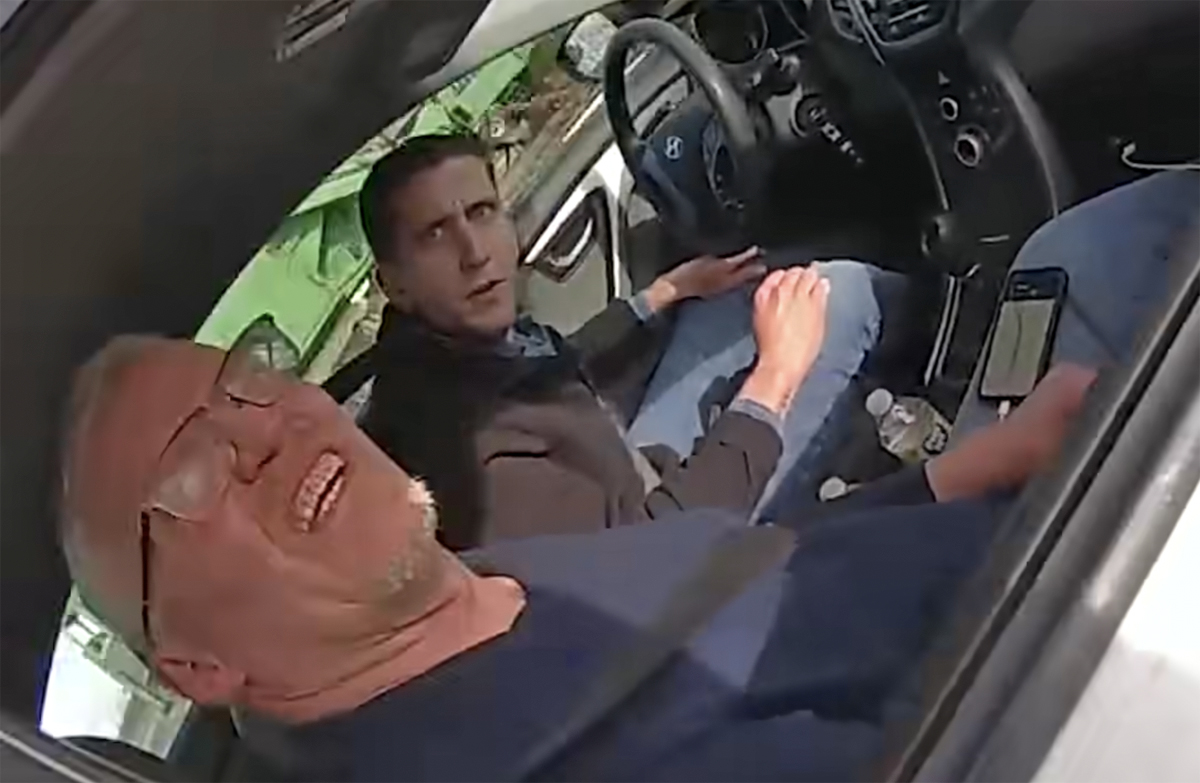 As you may recall, detectives have long been very interested in Kohberger's online activities leading up to the murders. Back in January, we reported on how prosecutors filed for data dumps related to Kohberger from other tech companies including Tinder and DoorDash.
Related: Bus Driver Facing Homicide Charges After Crashing Into Daycare & Killing Two Kids
And that came just after a conspiratorial reveal in which online sleuths began to believe Kohberger might have been behind an anonymous account bent on discussing the murders on a true crime-related Facebook group.
With access to his full digital footprint, the state will be able to learn the truth to all of this.
For now, Kohberger remains in jail while awaiting trial. Through his attorney Anne Taylor, he declined to enter a plea in court last month when he was arraigned. The judge then entered not guilty pleas on the accused killer's behalf before setting a trial date for October 2 of this year. By then we imagine the prosecution will have an even stronger case…
[Image via Monroe County Correctional Facility/Kaylee Goncalves/Instagram]
Related Posts
CLICK HERE TO COMMENT
Jun 06, 2023 10:25am PDT