Jacqueline Laurita Calls Out Teresa Giudice For Being 'Selfish' Over Leaving Joe Giudice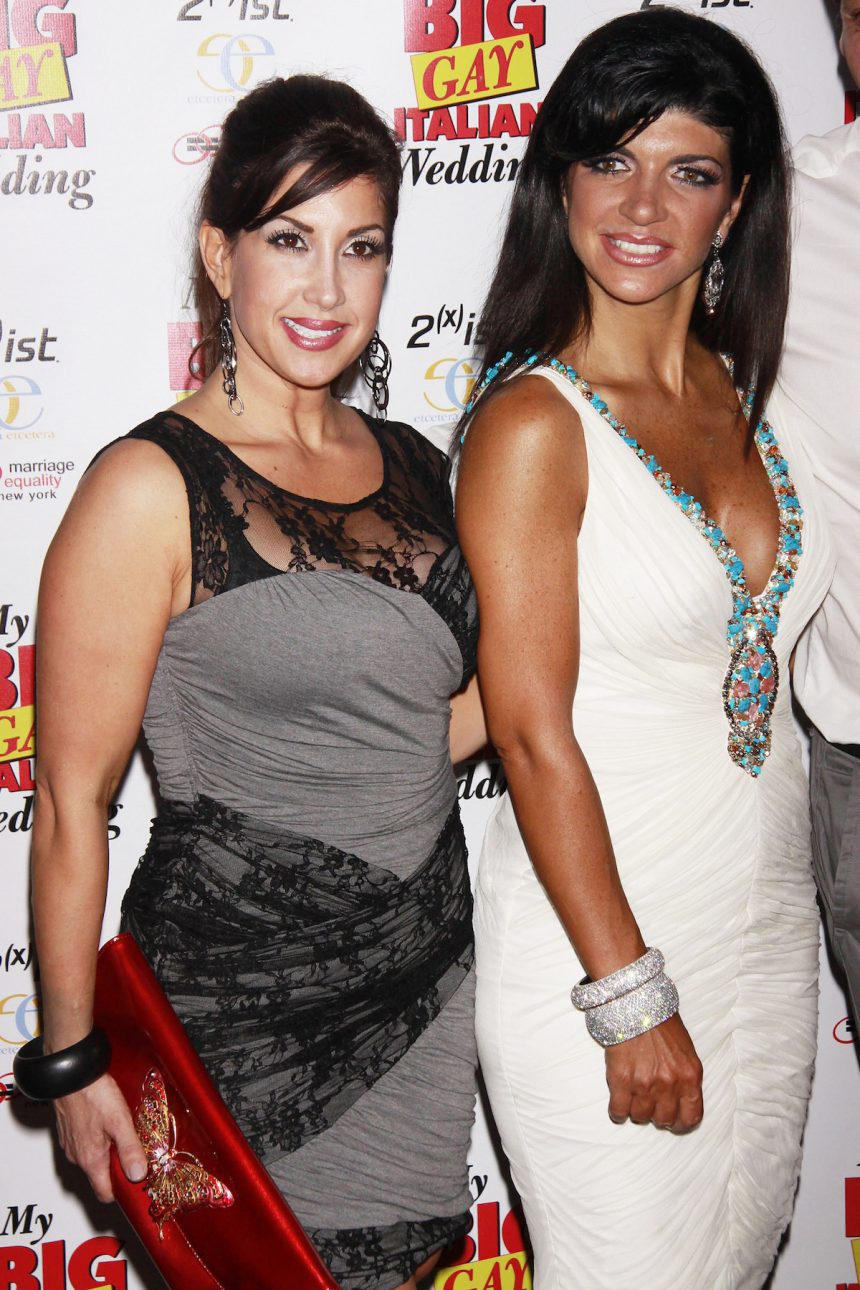 Following Teresa Giudice's confirmation that she'll leave husband Joe Giudice if he's deported to Italy following the completion of his 41-month jail sentence, a former Real Housewives of New Jersey co-star is calling her out.
Jacqueline Laurita, who appeared as a main cast member on the hit Bravo drama in seasons 1-5 and 7 has some tough love for Tre, and it ain't pretty!!
Related: Teresa Giudice And Danielle Staub Recreate Epic Table Flip
The mom of three shared her opinions on the whole matter with Us Weekly:
"I don't understand Teresa's decision to not stand by her man and keep her family intact. If Joe is truly the love of her life and the father of her kids, you'd think she would go wherever he goes to keep the family together as a unit! I feel like they've been separated long enough! Her decision seems a little selfish to me."
Damn!! She makes a good point about whether Joe is really the love of Teresa's life — and there's no question about him being the father of her children, too.
But Jacqueline was not done yet (below):
"I don't care if I was making $1 million in the state of New Jersey. If my husband — the love of my life and father of my kids — said we were moving to a new state or a new country, I'd be like, 'Bye, bye,' and I'd get my kids together, pack up our s**t and go with him. That's just what families are supposed to do. Ride or die."
Well said!
Laurita is speaking from the heart here, but it's also from personal experience, as she's been through long moves with her family growing up, as well:
"My father was in the military, and my family moved several times growing up. When my dad got stationed somewhere new, we all moved together, and we all learned to adjust to wherever we went, whether that was somewhere in the United States or in another country, such as places like Germany and Korea. As children, my siblings and I never got to dictate to my parents where we lived. It was important to my parents that we stuck together as a family. Learning different cultures, meeting new people and experiencing new surroundings made me more well-rounded as an adult. I learned that I can adjust to anywhere I live."
Amen, girl!!!
Related: Teresa Giudice's Lawyer Denies A Tryst While Joe Giudice Remains In Jail
And she's not the only one who has something to say about Teresa's situation.
Jackie Goldschneider, who joined the cast in season 9, has no regrets for calling out her cast mate during a recent reunion episode, she shared in an interview. While defending Melissa Gorga, AKA Teresa's sister-in-law, she asked:
"Do you think your husband would be in jail right now if you could control what he did?"
Ouch! But she has no apologies for what she said:
"It had nothing to do with her actual husband or what he did; it was a question more about control. If the conversation was about control, first of all, how could you not know that someone might say that? I mean, your husband is in prison, and you're talking about the fact that a wife can control everything that a husband does. Clearly, you can't. I don't know how she wouldn't see it coming. And looking back, I think that Teresa was already moving on with her life. So for her to sit there and say, 'This is my life. I'm going through this right now,' I don't really buy it all."
So there you have it — strong Jersey women who do NOT hold back when it comes to what they're thinking about. What do you think about what Jacqueline and Jackie have to say, Perezcious readers!?
Too harsh, or just keeping it real?? Sound off in the comments (below) with your thoughts, y'all!!!
[Image via Joseph Marzullo/WENN.]
Mar 9, 2019 2:04pm PDT