Teresa Giudice & Danielle Staub Recreate That Epic 'RHONJ' Table Flip For Chloe Grace Moretz's New Film!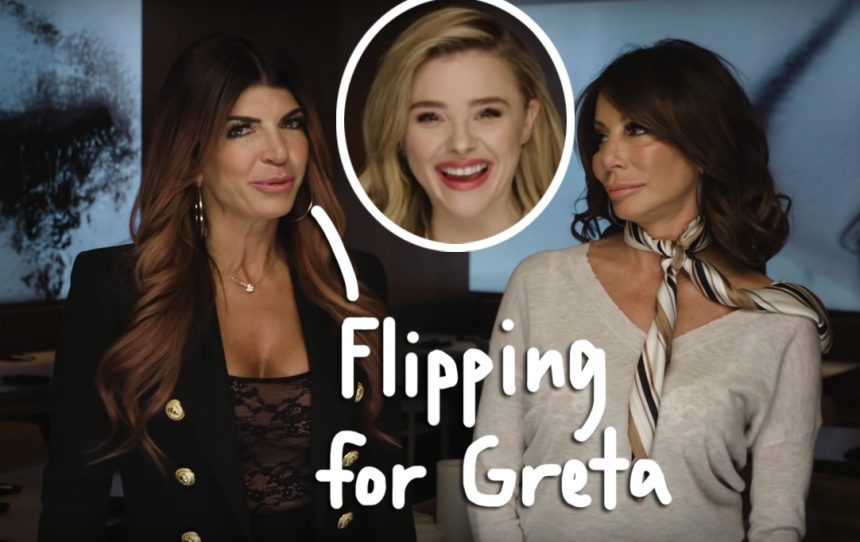 Chloe Grace Moretz has enlisted the Real Housewives of New Jersey to do what they do best: flip the f**k out of tables!
The actress's new film Greta features an intense scene where Isabelle Huppert's character flips a table at a restaurant.
Video: Teresa Giudice Almost Gets Physical In 'RHONJ' Reunion Trailer!
So what better way to promote the film than get world renowned table flipper Teresa Giudice and Danielle Staub to reenact the most iconic table flip of all time? There is no better way!
Ch-ch-check out the dramatic AF reenactment Teresa and Danielle put on in a restaurant full of unwitting customers (below) — and catch Greta in theaters March 1!
[Image via Focus Features]
Feb 22, 2019 3:44pm PDT