Teresa Giudice Confirms She Will Leave Husband Joe If He's Deported!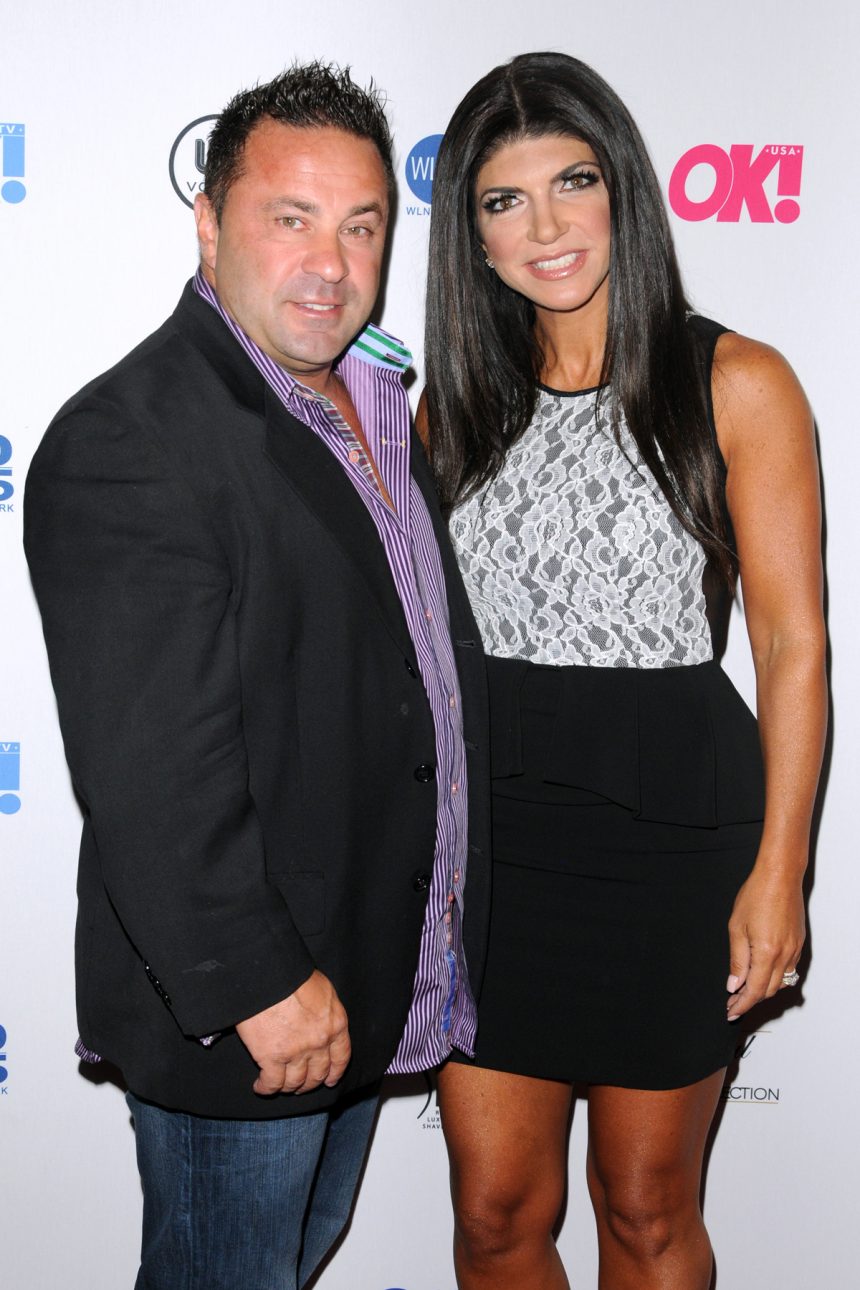 Teresa Giudice confirms she will break up with husband, Joe Giudice, if he is deported back to Italy.
According to a sneak peek of Wednesday's episode of The Real Housewives of New Jersey obtained by People, the 46-year-old opened up about her future with her longtime love.
Related: Teresa Pitching Reality Show About The Single Life?!
She told host Andy Cohen:
"I'm not doing a long distance relationship. I'm not doing it… I want somebody with me every day… I know exactly what happens — I'm sure he'll be with other women. It happens… You do the long-distance thing, it's not going to work. I'd be like, 'Bye bye.'"
Previously, sources told the publication that the Bravolebrity said, "We'd go our separate ways," in response to her husband's legal drama.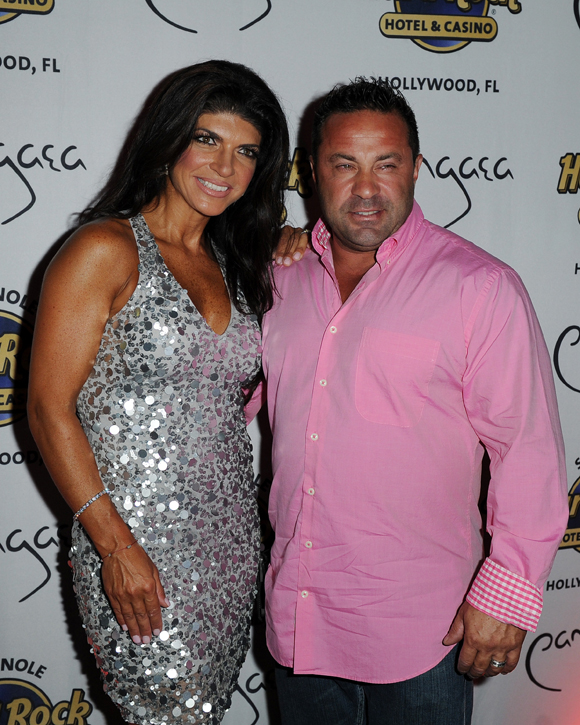 Cohen also remarked:
"This man is the one and only love of your life… But what you're saying is, you would split up? That's what you're saying?"
While referencing her four daughters with Joe, Teresa replied:
"Unless my kids say, 'Mommy, I want to move to Italy.'… Gia (18) 's going to college next year; I haven't spoken to Milania (13) or Audriana (10) about it, we haven't gotten there yet; and Gabriella (15) already voiced her opinion to me. She was like, 'That would be so hard for me, Mommy.' She doesn't speak the language. She's like, 'That would kill me even more.' It's like starting a whole new life, and they've been through so much already.'"
The Skinny Italian author added:
"It's like starting a whole new life… and they've been through so much already."
After Teresa was released from jail on December 23, 2015 for fraud charges, Joe began his 41-month prison sentence in March 2016.
In October 2018, an immigration court ruled that Joe will be deported back to Italy after he completes his sentence in 2019. Though his lawyers have filed an appeal, there is currently not an update on this situation.
As we wrote last month, Us Weekly published pics showing Teresa getting cozy with a younger man — identified as 26-year-old New Jersey realtor Blake Schreck — during her President's Day getaway to Miami.
Schreck was also photographed holding her hand.
In response, her attorney — James Leonard Jr. — released a statement insisting the pair's interaction was "brief and completely amicable."
"Teresa was in Miami for a charity event with a large group of friends, both men and women. The photos show one of those friends helping Teresa out of the venue and to her car. She had some wine and she was wearing heels."
Teresa and Joe have been married since 1999.
[Image via Ivan Nikolov/WENN.]
Mar 6, 2019 3:23pm PDT