OMG, Jenna Dewan's new baby is a little angel!
The Soundtrack star welcomed little Callum Michael Rebel Kazee on March 6, and on Tuesday momma shared two new photos of the precious little guy to her Instagram Story.
Here are Callum's adorable widdle feet: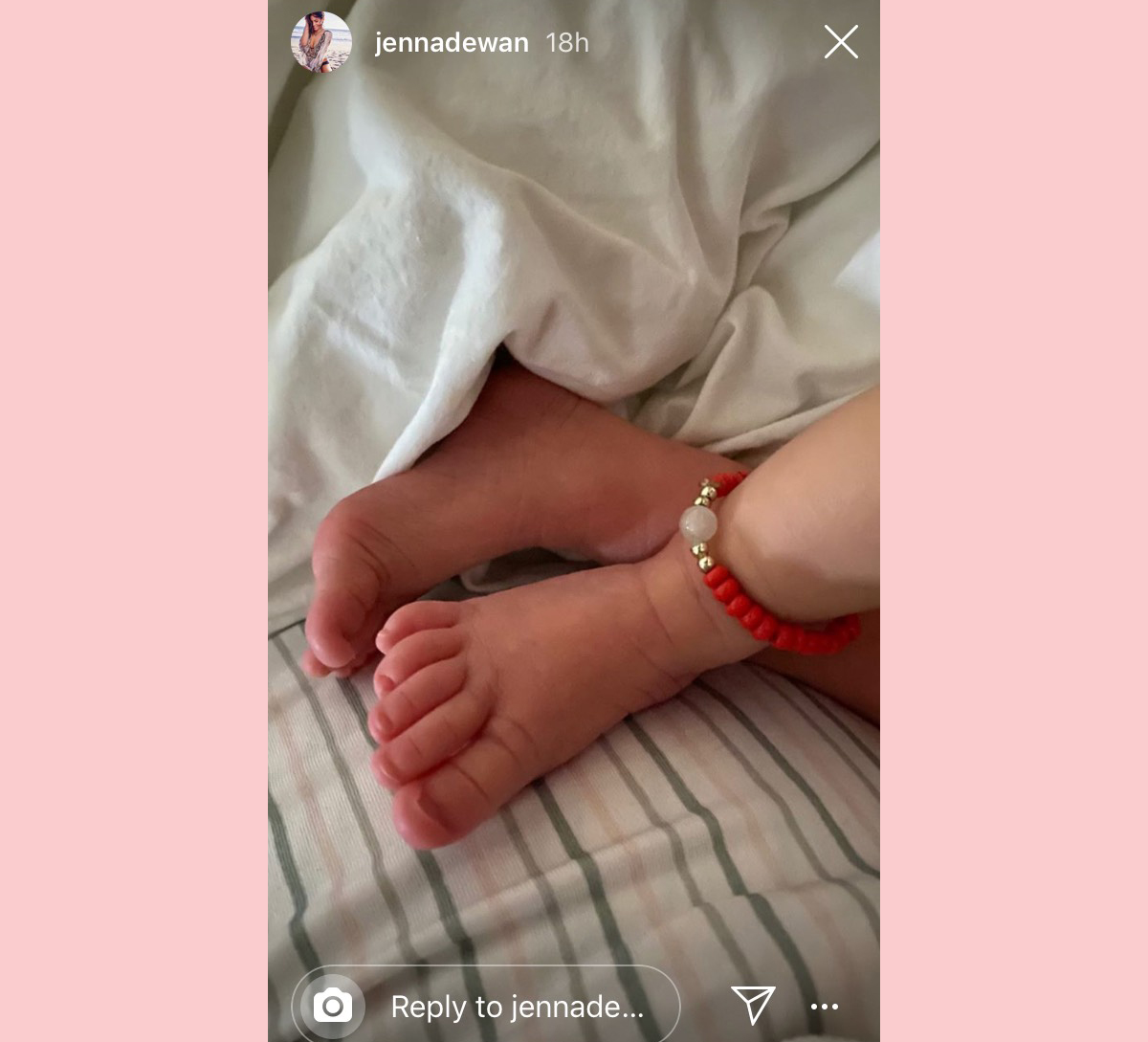 Awwwww!
And here's one of the second-time new mom breastfeeding: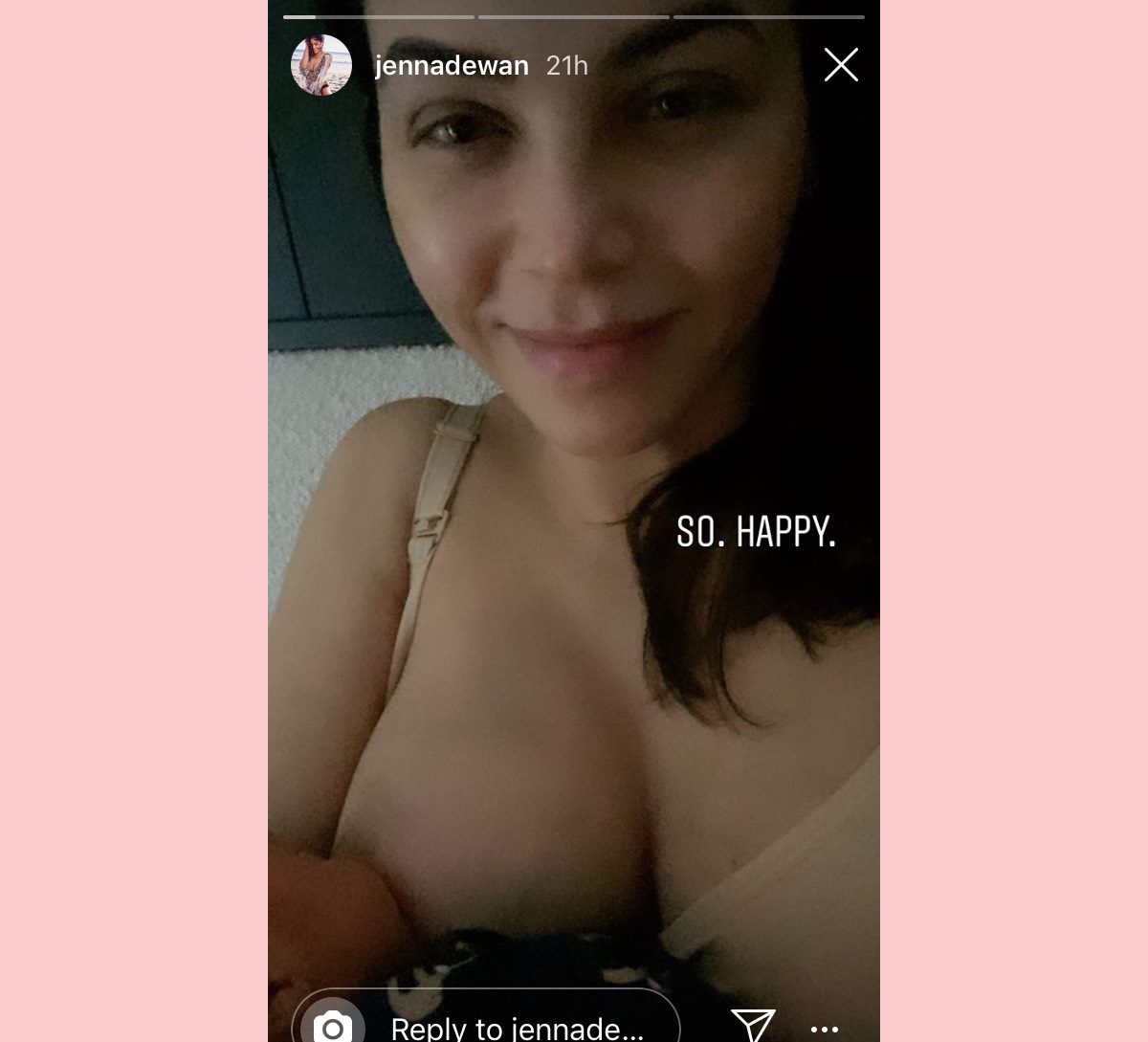 Photo: Ashley Graham Shares NSFW Pic Of Awkward Moment She Had TO Pump In An Uber
Breastfeeding is so beautiful, and we're so glad she shared the moment. We gotta normalize it people!
Jenna's baby daddy Steve Kazee did his own sharing on IG Story, this time specifically about the baby boy's name — well, names. It seems each part of "Callum Michael Rebel" has a meaning to the first-time dad, and he wanted to tell his followers all about it. He lovingly wrote:
"We've had lots of questions about the name we chose for the little peanut so figured I would share a few things…"
Firstly, Callum is Gaelic for "Dove" — Kazee says that was "because he has been so sweet and peaceful since landing in our arms." Aw. Too darn cute!
As for Michael, that's rather less poetic. Kazee states briefly that it's:
"My middle name."
Yeah, not that romantic. But it is being passed down from father to son, that's something.
However, the name Rebel is probably a lot more sentimental than you'd expect. Kazee explains:
"I wanted a way to honor my mother. Her name was Reba but from a very young age her father called her Rebel."
That is so sweet! We total love the unique tribute and we're sure Callum will appreciate it when he's older. He finished:
"And so… Callum Michael Rebel Kazee was born."
That's really great, but, um, we couldn't help but notice he got to pick two of the three names, and the first name it sounds like they chose together… Did Jenna not get to pick one on her own? Just seems a little unbalanced to us? Or maybe she gets naming rights on the next one? Considering how fast the new couple has been moving, we wouldn't be surprised if they were planning baby #2 already.
What do YOU think of Callum's name origins? (And those adorable widdle feets???) We're sure big sis Everly is having so much fun getting to know her new baby brother! Can't wait till we see a pic of those two together!
[Image via Jenna Dewan/Instagram.]
Related Posts
CLICK HERE TO COMMENT
Mar 11, 2020 14:12pm PDT