Khloé Kardashian Teaches Daughter True To Love Herself In ADORABLE Video! WATCH!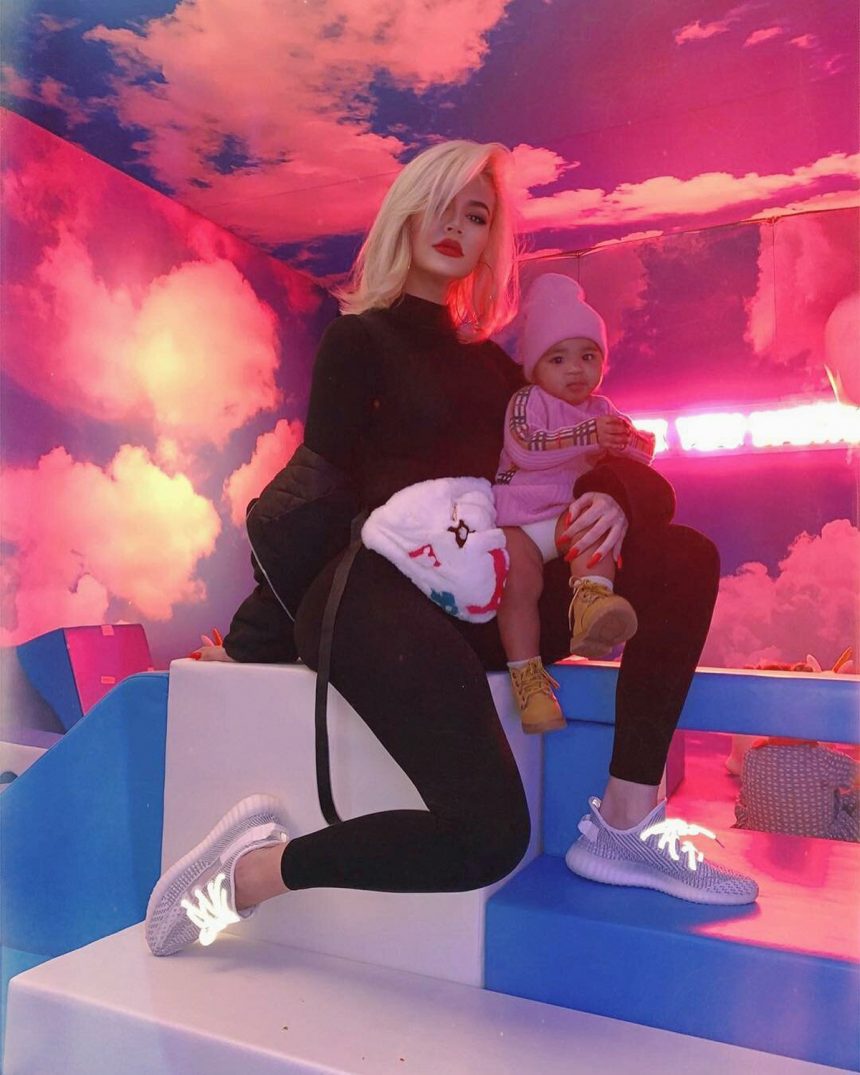 Khloé Kardashian is instilling positive beliefs into her daughter, True Thompson!
In an adorable video posted to Instagram on Thursday, the Revenge Body host filmed her 11-month-old kissing and touching her reflection in a mirror.
Related: Khloé Kardashian Writes Lengthy Post On 'Letting Go'!
In the cute clip, the KUWTK star asked her child:
"Do you love yourself? Do you say, 'I am so beautiful?' Hey look, say, 'I am so happy! Yes, I love myself! I am so strong!' What else do you say in the mirror?'"
As seen here:
Awwww!
After the heartwarming footage went viral, True's grandma, Kris Jenner, wrote in the comments section:
"PRECIOUS GIRL"
As we reported, the 34-year-old reportedly broke up with baby daddy Tristan Thompson after he allegedly had an affair with Jordyn Woods.
In an interview with Red Table Talk's Jada Pinkett Smith, Kylie Jenner's BFF denied hooking up with Thompson, except for a goodbye kiss that he allegedly initiated.
Although Khloé initially said "lying" Woods was "the reason [her] family broke up," Kardashian reversed her position and said Tristan is "to be blamed." She wrote on Twitter:
"This has been an awful week & I know everyone is sick of hearing about it all (as am I). I'm a rollercoaster of emotions & have said things I shouldn't have. Honestly, Tristan cheating on me & humiliating me, wasn't such a shock as the first time… What's been harder & more painful is being hurt by someone so close to me. Someone whom I love & treat like a little sister. But Jordyn is not to be blamed for the breakup of my family. This was Tristan's fault… I have to move on with my life & count my blessings, my family, my health, & my beautiful baby True."
Despite the drama, in March, Khloé shut down rumors that the basketball player is an absent father. She wrote on social media:
"[Tristan] is a good dad to [their daughter]. My sweet and special baby True will NEVER be put in the middle of him and I. I can promise that."
Earlier this month, a People insider said KoKo will be "super picky" with whom she dates next.
"Khloé isn't dating, but at least she's able to talk and joke about dating. She realizes with True around now, she just needs to be super picky… True will always be Khloé's life and number one. Khloé is obsessed with her little girl. She really is the most wonderful mom."
The insider added:
"Khloé is great. Her heartbreak seems to have passed and her mood is much lighter. Although she really wanted Tristan to come around, grow up and be a man, she seems to have realized that she's much better off now. Everyone is happy to see her happier."
You go, girl!
LOVE YOURSELF!
[Image via Khloé Kardashian/Instagram.]
Apr 5, 2019 2:34pm PDT