Khloé Kardashian Writes Lengthy Post On 'Letting Go' Amid Tristan Thompson Cheating Drama!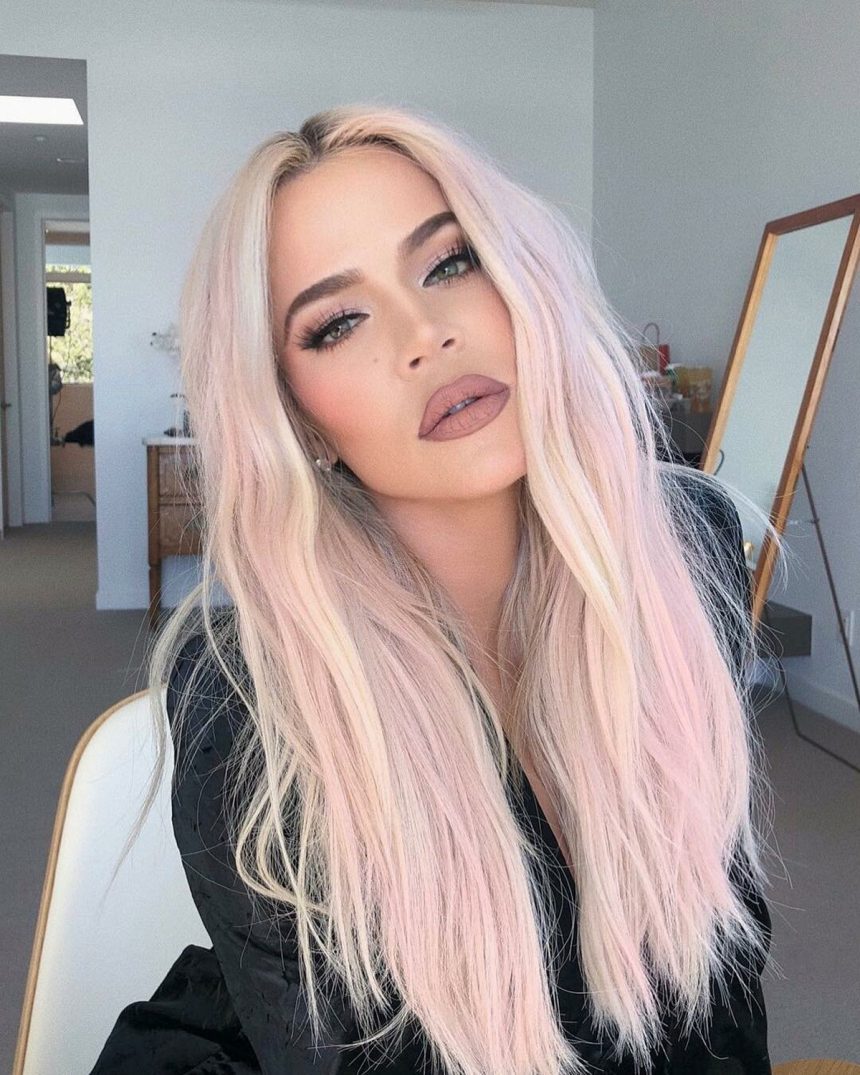 Khloé Kardashian gets deep amid her cheating scandal with Tristan Thompson.
On Friday on Instagram, the KUWTK star posted an image that read, "Tell me about your heart," while writing a lengthy essay about the process of letting go.
Related: Kylie Jenner & Her Kardashian Sisters Head Out For A Double Date Girls Night
Sharing a quote from Deborah Reber that read, "Letting go doesn't mean that you don't care about someone anymore. It's just realizing that the only person you really have control over is yourself," the Revenge Body host added her own commentary.
She dished:
"Letting go with love takes great strength. We have to learn to stop taking on peoples problems as if they are our own. Loving people does not mean we have to carry their burdens and confusions on our back."
The 34-year-old also said that one cannot force "beliefs and dreams" on another person; they must figure it out themselves.
"Sadly, you can only express your opinion on a situation. You can't want their life more than they do. This is in fact their life to figure out on their own and in their own time. I do believe in timing. I do believe timing is everything. You forcing your beliefs and dreams down ones throat is only going to cause resentment and possibly manifest deeper issues. Possibly to the point of no return."
Additionally, some relationships — with friends, family members, or romantic partners — are simply not meant to be.
"Stop shattering your own heart by trying to make a relationship (friend, family, partner) work that clearly isn't meant to work. We have to stop trying to repaint people's colors. We have to learn to believe the love we AREN'T given. You can't love someone into loving you. (God I wish it were that easy) You can't force someone to be loyal, kind, understanding. You can't force someone to be the person you need them to be. Even if it's for their own good!! Sometimes the person you want most is the person you're best without. You have to understand… some things ARE supposed to happen in your life, but they just are NOT meant to be. Damn… It took me so many years to understand that."
Overall, KoKo believes "God always has a plan" even if you do not "understand… His vision."
"Don't lose yourself by trying to fix what's meant to stay broken. God always has a plan even if we can't understand it (or don't want to understand it) Even in the darkest of places… Our Lord sees His vision. We might not understand it at the moment but I promise you, your future will always bring understanding & clarity of why things didn't work out. Don't put your happiness on hold for someone (family, friend, partner) who isn't holding on to you."
As we reported, Kardashian reportedly broke up with Thompson after he allegedly had an affair with Jordyn Woods.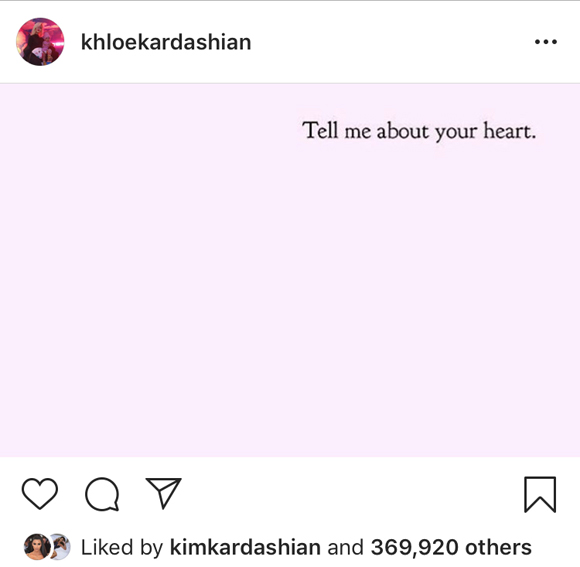 In an interview with Red Table Talk's Jada Pinkett Smith, Kylie Jenner's BFF denied hooking up with Thompson, except for a goodbye kiss that he allegedly initiated.
Although Khloé initially said "lying" Woods was "the reason [her] family broke up," Kardashian reversed her position and said Tristan is "to be blamed." She wrote on Twitter:
"This has been an awful week & I know everyone is sick of hearing about it all (as am I). I'm a rollercoaster of emotions & have said things I shouldn't have. Honestly, Tristan cheating on me & humiliating me, wasn't such a shock as the first time… What's been harder & more painful is being hurt by someone so close to me. Someone whom I love & treat like a little sister. But Jordyn is not to be blamed for the breakup of my family. This was Tristan's fault… I have to move on with my life & count my blessings, my family, my health, & my beautiful baby True."
Despite the drama, earlier this month, Khloé shut down rumors that the basketball player is an absent father. She wrote on social media:
"[Tristan] is a good dad to [their daughter]. My sweet and special baby True will NEVER be put in the middle of him and I. I can promise that."
Will it ever get easier for KoKo?
[Image via Khloé Kardashian/Instagram.]
Mar 22, 2019 5:53pm PDT