Little Mix Singer Jesy Nelson Under Fire For Singing Along To R. Kelly Song!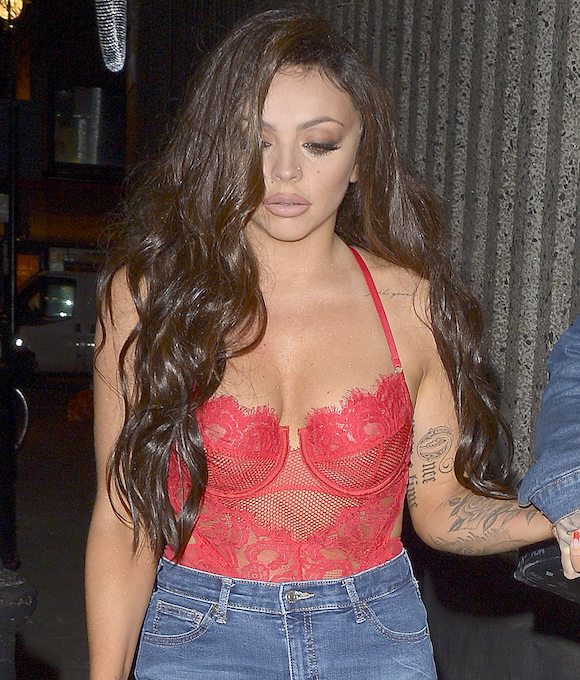 Not a good look for Little Mix and group member Jesy Nelson to be associating with anything related to R. Kelly right now!
The Little Mix member is catching HUGE social media backlash right now after putting up a video on social media on Saturday night showing her dancer and singing along to Kelly's Ignition (Remix) at a London dinner party.
Related: Cops Raid R. Kelly's Chicago Home!
While they may not be quite as up-to-date with Kelly's alleged actions across the pond (but still…), you can imagine how poorly this has gone over for Little Mix fans and R. Kelly haters in the United States.
Nelson quickly deleted the video off her social media, but not before TMZ picked it up (watch it HERE).
LMAO AS IF WE NEEDED ANOTHER REASON TO CANCEL JESY NELSON pic.twitter.com/wBhQYM3VX8

— 𝑏𝑏𝑦 𝑔𝑟𝑙 🎀 (@LeighForever27) January 13, 2019
Jesy Nelson what the fuck? First you film a white person saying the n word and put it on Instagram and now you are bopping along with R Kelly after what has just happened? Shame on you… I'm done with you, CANCELLED. You just ruin LM's reputation too. Bye sis

— BLACKPINK is really THAT group (@ImABlinkBitch) January 13, 2019
@ Jesy Nelson pic.twitter.com/tvEMXFcfvf

— your local horse girl (@uhhhhwillow) January 13, 2019
jesy nelson uploaded pics of her wearing dreadlocks, posted a video of her friend singing the n word many times while encouraging her and now a video of her listening to r kelly.. maybe there's a reason why people slept on her. we shouldn't give attention to trash. period

— kenza (@hesroyale) January 13, 2019
Wow! And believe us… there is PLENTY more outrage where that came from!
What do U think, Perezcious readers?!
Not a great look for Jesy, or for Little Mix…
[Image via WENN.]
Jan 13, 2019 11:23am PDT