Meghan Markle's Half-Brother Arrested For DUI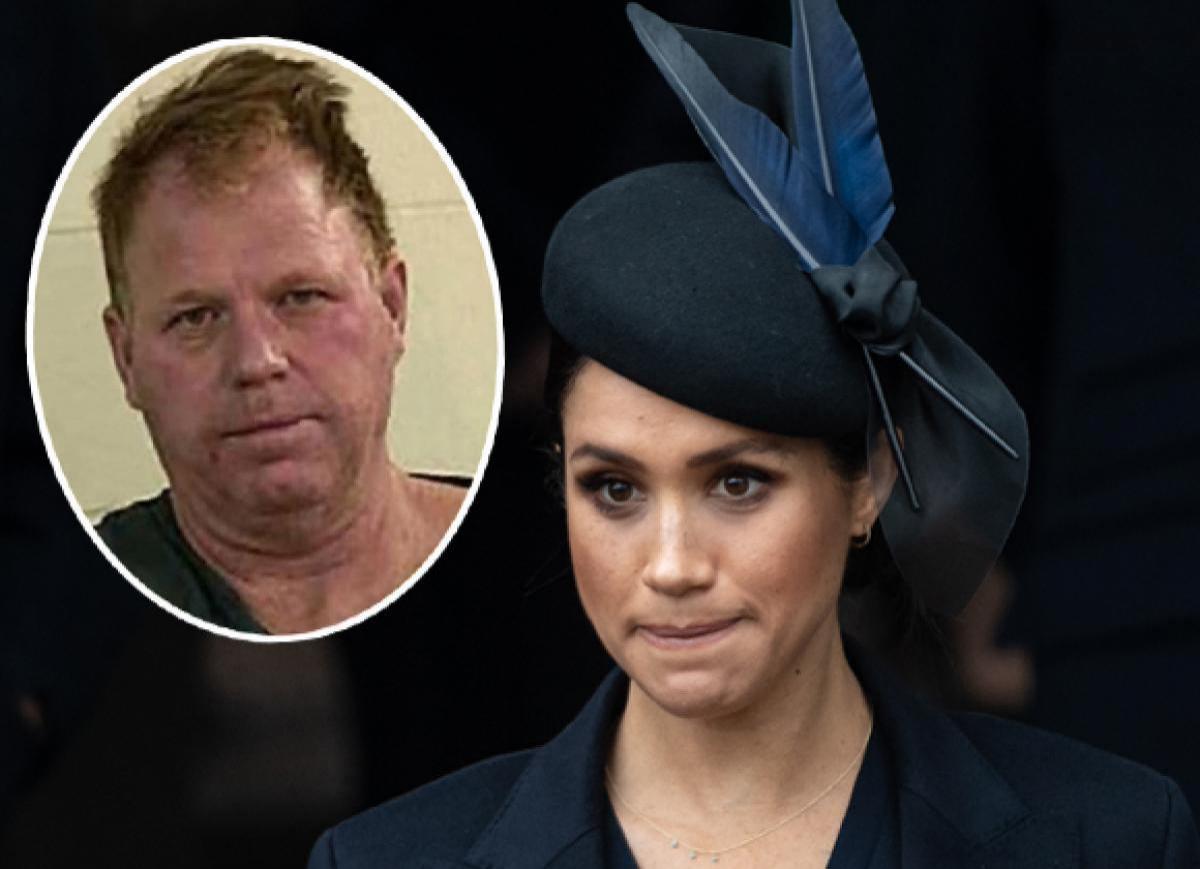 …And people still wonder why Meghan Markle is trying so hard to separate herself from her extended family?!
The Duchess of Sussex's older half-brother Thomas (yes, same name as their father!) was arrested for DUI early Friday morning in Grants Pass, Oregon by the Oregon State Police.
Related: Did Meghan 'Use' Kate Middleton?!
According to TMZ, the 52-year-old's "impairment was obvious," and he "blew well over the legal limit," though it was not reported what number the breathalyzer actually recorded.
Regardless, cops booked him in jail at the Grants Pass Sobering Center, and impounded his Chevy Silverado.
Thomas has been estranged from Meghan for some time now, and while he isn't nearly as involved as Thomas Sr. in the public controversies surrounding their now-royal family member, the younger Thomas did send a letter to Prince Harry at one point warning him that Meghan was "obviously not the right woman" for the prince.
And it's not just this week's DUI, either; the mugshot (inset, above) is actually from a 2017 arrest when cops jailed him after he reportedly held a gun to his girlfriend's head during an argument. How classy…
Gee, we just can't imagine why Meghan doesn't want anything to do with these wonderful people in her family! They seem so lovely!!!!!! [/end sarcasm]
Ugh!
[Image via Grants Pass Police Department/WENN.]
Jan 11, 2019 1:25pm PDT