Nicki Minaj Takes Aim At Ex Meek Mill During Concert, Threatens To Expose 'Secrets'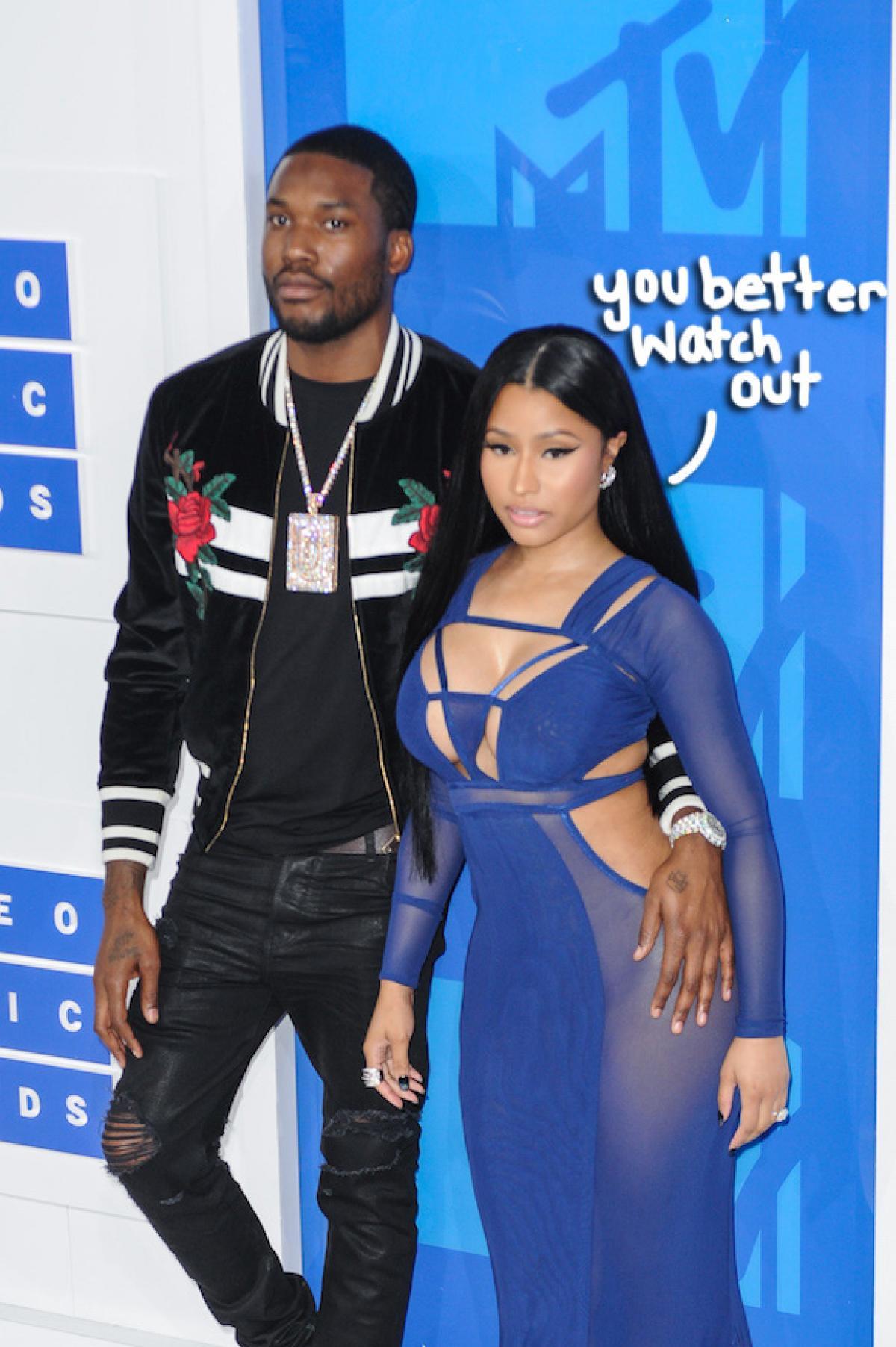 Nicki Minaj may have moved onto a new man (a registered sex offender!!), but she's still taking shots at her ex Meek Mill.
Related: Nicki's Registered Sex Offender BF Gets Giant Neck Tattoo Of Her Name
A video surfaced recently of the rapper stopping the music while performing Barbie Dreams in Australia to add something even shadier about her former flame after the following lyrics:
"Meek still be in my DMs, I be havin' to duck him / I used to pray for times like this / Face-ass when I f**k him"
Watch (below) for what Nicki had to say:
You heard that right, she said:
"I mean, I could tell you n***** secrets but I won't / Cause being a bitter bitch is what I don't."
Yikes! But Meek wasn't just going to sit and take it once he got wind of what Nicki said:
Why you be sooo mad at me and not the people that came right at ya neck! I'm cool I'm doing good lol something is wrong here 🧐🤔

— Meek Mill (@MeekMill) January 5, 2019
Leave me alone you know I get a lil too out of control with the truth!

— Meek Mill (@MeekMill) January 5, 2019
Keep it classy👌🏾

— Meek Mill (@MeekMill) January 5, 2019
What secrets do you think Nicki has to spill? Are you down with her pettiness, or do you think she should just keep it to herself?
Sound off (below) with all your thoughts!!
[Image via WENN.]
Jan 8, 2019 8:25am PDT