ANOTHER R. Kelly Sex Tape With An Underage Girl? So Claims Michael Avenatti…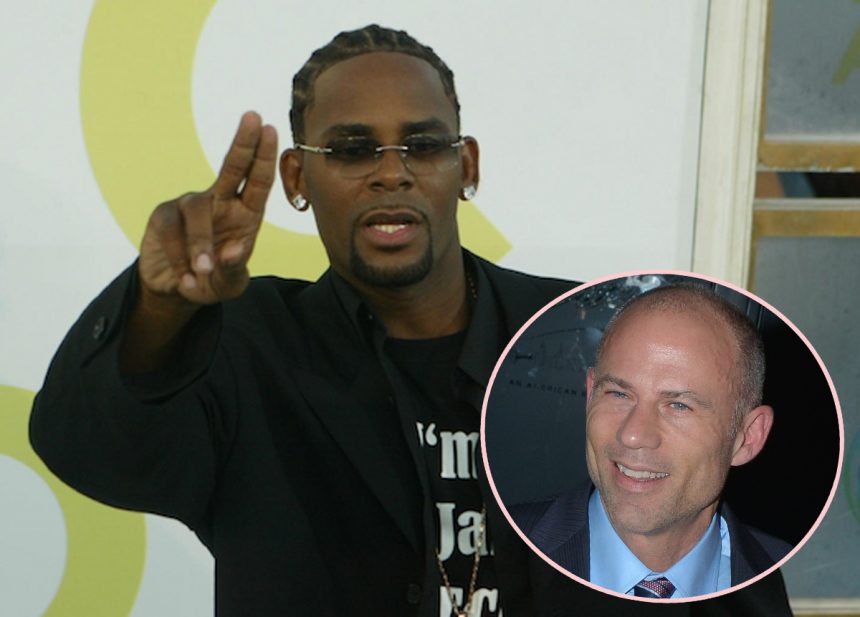 Michael Avenatti — yes, that Michael Avenatti, the one representing Stormy Daniels in her ongoing lawsuit against Donald Trump — has a new target: R. Kelly!
And he says he already has ANOTHER underage sex tape as evidence!
The controversial lawyer, who once flirted with a presidential run just to go up against Trump himself, reportedly came across the tape in question at some point within the last few months.
Related: Trump Thinks 'Nipple' Is WHAT?!
According to Avenatti, this is reportedly a 45-minute VHS video during which Kelly allegedly engages "in multiple sex acts with a girl."
CNN claim they've verified the tape's existence — and claim the girl is on tape referring to her own body parts as "14 years old," too, hence the belief she is underage and the tape itself is proof of a serious, sick crime.
Avenatti produced an official statement for the media earlier on Thursday announcing his findings (below):
In response to press inquiries, attached is a stmt regarding our work on the R. Kelly matter since April, including the discovery of new critical video evidence establishing his guilt. We will continue to work tirelessly to ensure that this predator is brought to justice. pic.twitter.com/D0dGFzgXlX

— Michael Avenatti (@MichaelAvenatti) February 14, 2019
It should be noted this is NOT the same tape for which R. Kelly stood trial in 2008.
Per Avenatti's team, this tape has never before seen the light of day, and while they are further investigating it they've also passed it on to appropriate legal authorities.
Wow.
Any reactions to this new sick set of allegations, Perezcious readers?? Sound OFF in the comments (below)…
[Image via WENN.]
Feb 14, 2019 12:32pm PDT