Federal Prosecutors & Homeland Security Seeking Out R. Kelly's Associates In Sex Trafficking Investigation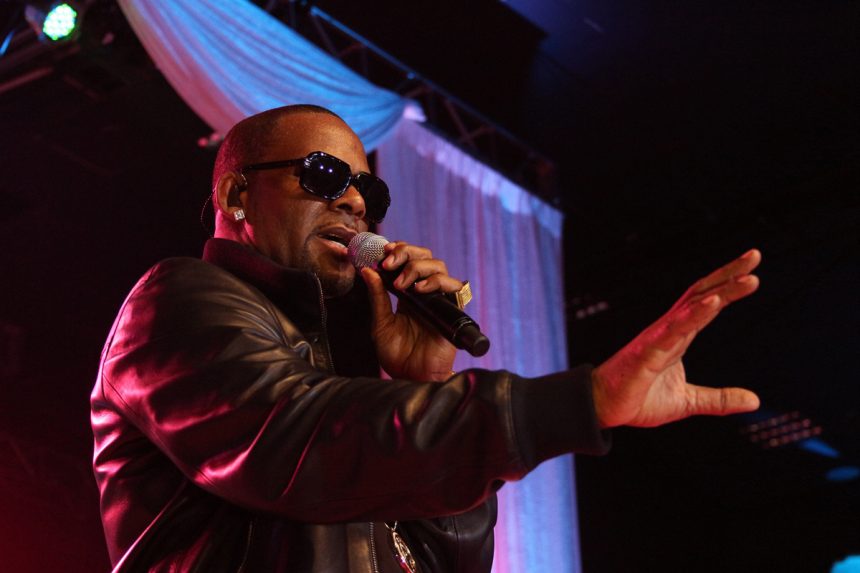 Things are getting a bit too close for comfort for R. Kelly right now… the feds are closing in, and Homeland Security isn't far behind!
The embattled R&B singer is getting rooted out by federal prosecutors in his own backyard, in a way, as investigators are fast on the hunt to interview Kelly's associates and friends in connection with their ongoing sex trafficking investigation against the singer.
Related: R. Kelly Begs Media Go Easy On Him For Pathetic Nightclub Appearance
According to sources who spoke about the situation to TMZ, the U.S. Attorney's Office for the Northern District of Illinois is rooting around Kelly's personal life, contacting "parties closely associated with Kelly" with an apparent air of urgency to the phone calls, wanting to question those people ASAP.
That's just one of the three probes currently investigating the singer, though — the other two official ones are out of the Eastern District of New York, and the Southern District of New York — and every single one of them is apparently operating under a sense of urgency in trying to get to the facts and pursue the investigation as aggressively as possible. Oh, and according to sources, all three probes are separate, too — that is, they don't overlap, and each investigation is unrelated and entirely separate from the other two cases.
Not a great look for Kelly if THREE U.S. Attorney's Offices are priming up to come after him right now… yikes! Might be time to double-check that your legal team is really up to the challenge to defend you on this one, man!
Related: Another R. Kelly Accuser Breaks Her Silence Against The Singer…
It's not just the feds that are after him in multiple U.S. Attorney's Offices, either — the Department of Homeland Security would also like to have a chat with the singer and his crew as they continue to investigate a possible sex trafficking ring surrounding his group.
Not much more on what the Homeland Security folks are specifically looking for, or whether their sense of urgency is quite as heavy as the Attorney's Offices, but regardless, things are REALLY piling on Kelly right now. It's going to be a hell of a tough year for him…
What do U think about all of this, Perezcious readers?! Obviously, it may be a long way to go before we know what prosecutors are up to… but this isn't a great sign for the singe, is it?? Sound off with all your opinions on the ongoing R. Kelly situation and more in the comments section (below)!!!
[Image via WENN]
Apr 14, 2019 8:40am PDT