Watch The Moment Regina King's Life Flashed Before Her Eyes At NBA Game!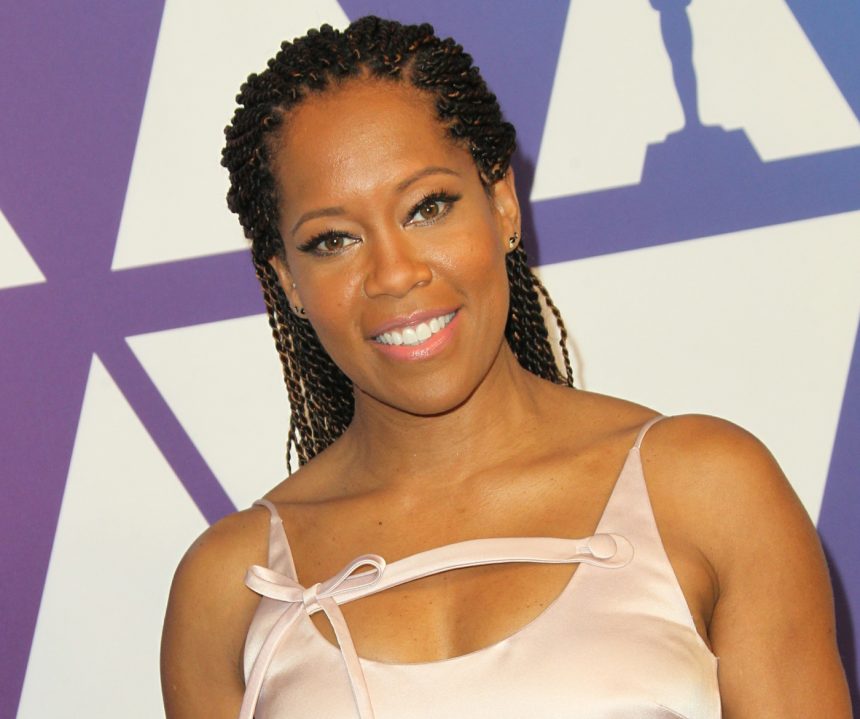 This is CRAZY!!!
Regina King was sitting court side at Wednesday night's NBA game between the New York Knicks and Philadelphia 76ers in NYC, when Philly center Joel Embiid literally jumped OVER her while trying to save a ball from going out of bounds!
Related: Khloe & Tristan 'Still Together' During NBA Season…
Seriously — the seven-foot-tall Embiid sails over King like it's nothing, with his foot JUST barely grazing the side of her face — he missed her completely, but it could have ended up so much worse (below):
CLOSE CALL! @JoelEmbiid BARELY missed @ReginaKing when diving for a ball at last night's @sixers game. pic.twitter.com/L7LwpJupga

— Good Morning America (@GMA) February 14, 2019
WOW!!!
And yes, from this angle, it really does look like King's life flashes before her eyes (below)!!
Regina King's life just flashed before her eyes pic.twitter.com/YPLAwjyR6E

— Rob Perez (@WorldWideWob) February 14, 2019
So crazy!!!
Fortunately, she had some fun with it after the game (below):
Yoooo. Thank you God and @JoelEmbiid for your athletic abilities. Crisis averted 🙏🏾 https://t.co/LLTtzECuV4

— Regina King (@ReginaKing) February 14, 2019
Ha!!!
Love it — and really, just glad no one was hurt!!
[Image via WENN.]
Feb 14, 2019 10:18am PDT