Tyra Banks To Open 'Modelland' Theme Park In SoCal!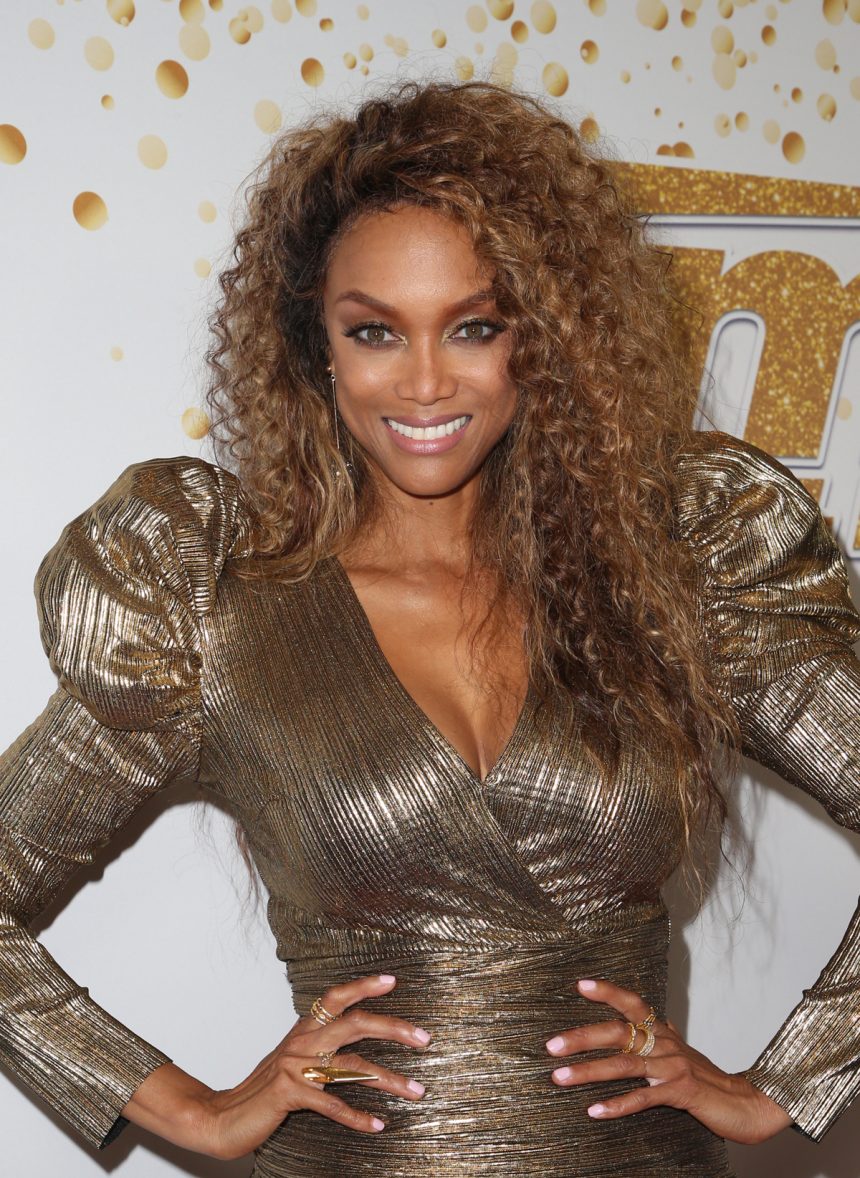 Tyra Banks is opening a modeling-inspired theme park because… why not??
The America's Next Top Model creator's new venture Modelland — the same name as her 2011 young adult novel — will launch at the Santa Monica Place shopping mall in 2019.
Related: Tyra Banks Reveals She Got A Nose Job At The Beginning Of Her Career!
On Tuesday, the supermodel revealed the news by sharing a post on Instagram that read:
"My dream for you will soon be a reality. #ModelLand. A place where everyone can be a model. A place where all beauty is celebrated. I can't wait for you to Step Into Your Light."
That same day, the Life-Size actress told WWD the 21,000-square-foot, ticketed attraction will let guests "be the dream version of themselves" through interactive entertainment, curated retail, and user-generated content.
She explained:
"It's my calling to bring modeling to the masses. I created Top Model to expand the definition of beauty based on my own pain of being told 'no' that I couldn't do something because I'm curvy or I'm black. My empathy for women in general increased through the experience. And now with Modelland, I'm taking it 10 steps forward, giving people the opportunity to engage with the elusive world by opening it up to everyone. Men, women, families, all generations can come and enter this model world for a day, have a fun shopping experience, and an eventful meal. This will be the first of many.'"
The catwalk diva also clarified that the project is "not a pop-up," but "a permanent attraction anchoring the mall," adding:
"I'm inspired by Disneyland, a place I went to a lot as a child. There is a storyline I have been working on for a year. Anybody can enter and feel like a model."
When asked if there will be daily runway shows, the 45-year-old responded:
"That's low-hanging fruit… This is bursting the door open and redefining what a model is. It's all about inclusiveness."
Banks has been working on the venture for 10 years, and received funding from Santa Monica Place shopping center owner/operator Macerich and other investors.
Get ready to smize, y'all!
[Image via FayesVision/WENN.]
Feb 6, 2019 6:24pm PDT