Woman Finds PYTHON In Her Shoe After Flight Home From Australia — Look!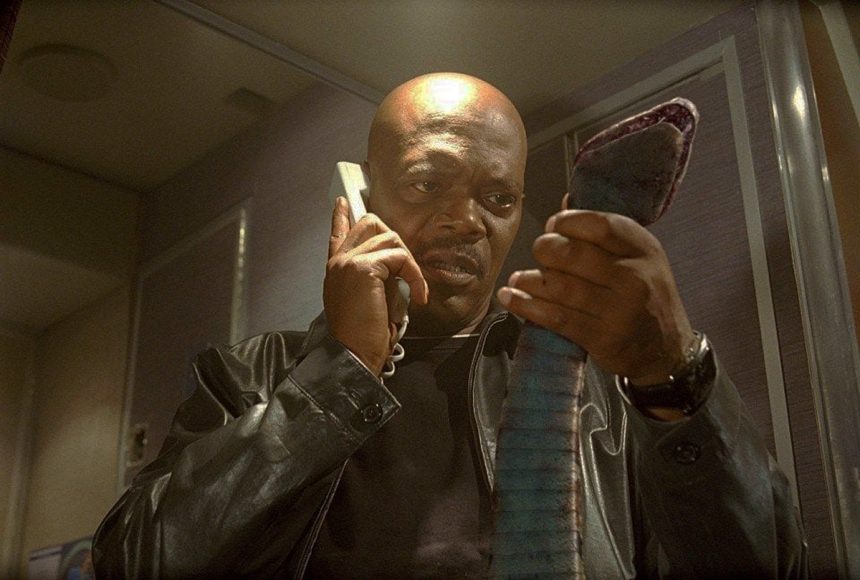 One woman has had it with these motherf**kin snakes in her motherf**kin shoe.
After returning home from a trip to Australia, Moira Boxall of Scotland opened her luggage to find a surprise stowaway: a python curled up inside one of her shoes!
According to reports, Boxall called the Scottish SPCA for assistance with the animal. An animal rescue officer told Scotsman that the reptile had been contained by the woman by the time she arrived at the scene.
Related: Did Khloe Kardashian Call Tristan Thompson & Jordyn Woods Snakes?
She then "safely removed the snake from the property," and later identified it as a non-venomous spotted python. The slithering carry-on item is currently in quarantine at the SPCA's center in Edinburgh. 
To make up for a lack of entertainment during the 9,000-mile flight, the tiny reptile apparently shed its skin — as you can see from the photo (below):
Snake on a plane travels over 15,000km before being found in a shoe https://t.co/T5GvOzmQS9 pic.twitter.com/wqPMxmNRvv

— ABC Brisbane (@abcbrisbane) February 25, 2019
Neither the woman nor the snake were harmed during the incident.
[Image via New Line Cinema.]
Feb 26, 2019 6:00am PDT