Camila Cabello Shares 22 Things She's Learned In Honor Of 22nd Birthday!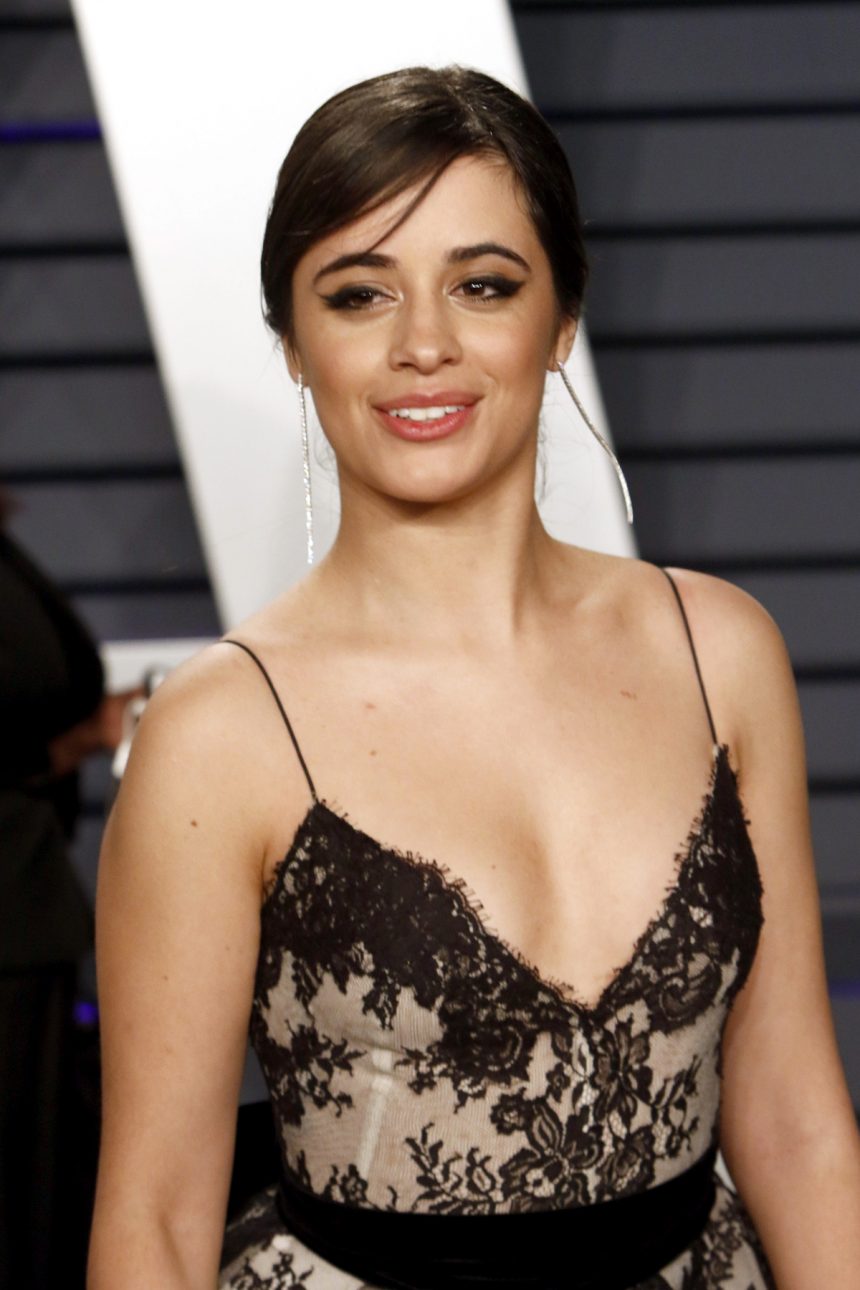 Camila Cabello is passing on some wisdom!
On Sunday, the former Fifth Harmony band member turned 22, and shared on Instagram a two-page list of things she has learned when she was 21!
Related: Camila Cabello Shuts Down Pregnancy Rumors!
What's on the top of the list?? The Havana singer urges everyone to call their family!! She revealed:
"Call your family!!! Call your parents, your siblings. Every time I see my little sister, she looks different. She's an inch taller, uses words I didn't know she knew, she listens to songs I didn't expect her to. Little kids in the family show me how fast time is actually passing, you can see it in them physically. Call your parents. We forget they're getting older too."
Additionally, the musician reminds her young fans that "Life. Is. Hard.," explaining:
"It's complicated. It's messy. No amount of inspiring quotes, self-improvement books, positive thinking, or meditation can shield you from that (though they do help)… Relationships are complicated… the right opportunity comes at the wrong time, you have to do something hard and uncomfortable to be happy… Life is filled with opposites and ironies that make you think God is up there laughing at us all the time. None of it makes sense. The quicker you stop trying to make sense of it, and just laugh at the absurdity of it, the happier you'll be."
In regards to love, Cabello said "it IS the most intoxicating, consuming feeling that exists."
However, if you haven't ever been in love, the 22-year-old recommends:
"Fall in love with your life, find out what makes your heart race, read, travel, learn, listen — and it'll find you."
Speaking of relationships, in the December issue of Marie Claire, Camila said boyfriend Matthew Hussey "makes [her] the happiest [she has] ever been in [her] life."
She gushed:
"It's annoying, because we've been together for kind of like a long time now, but every time, I'm like, 'Oh my God, I have to talk now.' He's so similar to me … In person, we're just weird and silly and stupid together. He makes me the happiest I've ever been in my life."
In fact, whenever the British dating coach sees her perform, she gets "super nervous," adding:
"I stutter or my hands are shaky."
Read her full list (below):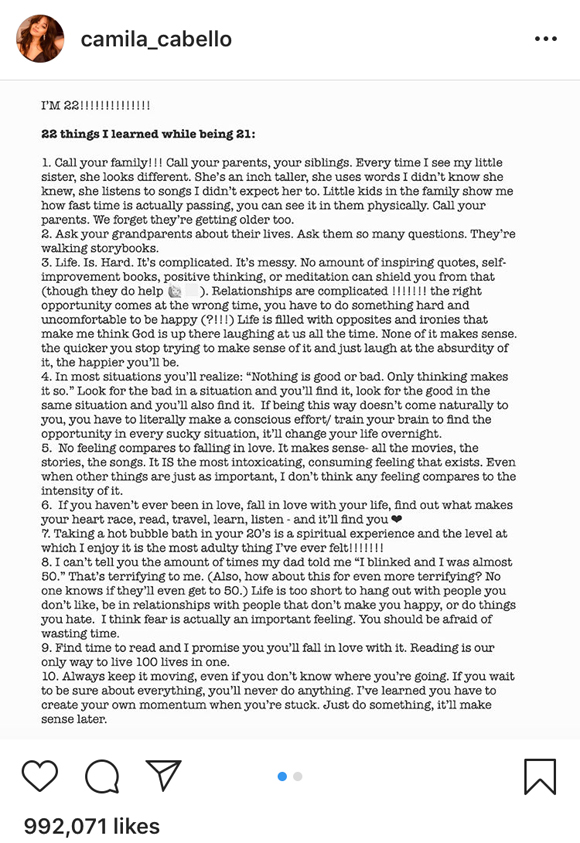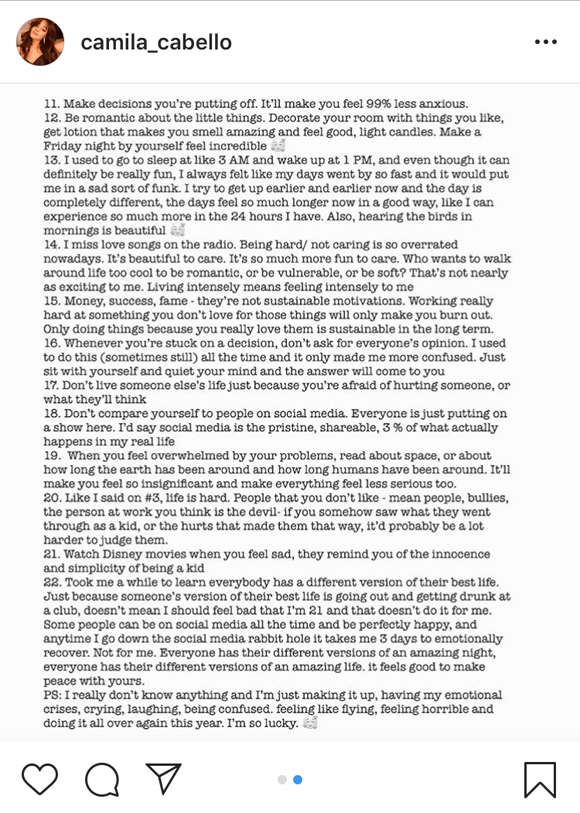 [Image via Regina Wagner/Future Image/WENN.]
Related Posts
CLICK CLICK CLICK Next Article
Mar 4, 2019 5:53pm PDT