Chrissy Teigen used Thursday night to call out a cosmetic surgeon who criticized the star's so-called "New Face."
The Cravings author has been the subject of quite a few internet rumors lately after new pictures of her have been making the rounds on social media. In those pics, critics claim, it's supposedly easy to see the supermodel's "new face" puffed up from fillers and other cosmetic procedures.
Of course, the rational people among us know better than to say mean things about celebrities. Especially just based off, like, one red carpet picture. But some people inevitably take things way too far, like Dr. Kay Durairaj. She's a cosmetic surgery expert who is very active on social media. And right now, she's feeling ALL of Chrissy's wrath…
Related: Chrissy Says 'Insane' DNA Test Made Her Believe She Had An Identical Twin!!
This all started over on Instagram earlier on Thursday. Dr. Durairaj posted a Reels video in which she attempted to warn her followers about the dangers of overusing facial fillers. Unfortunately, the example the doctor used for this vid was none other than Chrissy.
Pulling a recent red carpet pic of the proud momma alongside her longtime husband John Legend, Dr. Durairaj wrote in the Reels caption:
"This post is not out of mean intentions. It is merely here to discuss overfill and its possible consequences. Chrissy Teigen's "New Face"! Look at how your face could become if you're doing it wrong!"
Uh… WTF???
The doctor went on:
"There's too much reliance on hyaluronic gel fillers, and not enough focus on building foundations, skin structure, and support. This can result in a puffy and bloated effect. As an injector, my goal is to ensure that my patients achieve a natural look."
Maybe there is too much "reliance on hyaluronic gel fillers" in the broader world, or whatever. But to pull out the Lip Sync Battle star as a specific example?! Without confirmation that Chrissy actually relies on those gel fillers at all?! BAD!!!
Dr. Durairaj's Reels clip has since been deleted, though. And that's because Chrissy caught wind of it hours later and slammed the medical expert for assuming fillers were behind her look!!
Related: Would Chrissy Ever Actually Join The 'Real Housewives Of Beverly Hills'??
Over on her IG Stories late on Thursday night, Chrissy publicly responded to the doctor for her supposed "no mean intentions" comment, saying:
"'No mean intentions'??? But saying this could be your face if you do it wrong? You're a piece of s**t. I gained weight."
Then, in a second IG Stories post, she added:
"You are rude as f**k, doc. Ive always been honest, I've never had anything in my cheeks ever so now I just feel ugly and bad. Thanks!"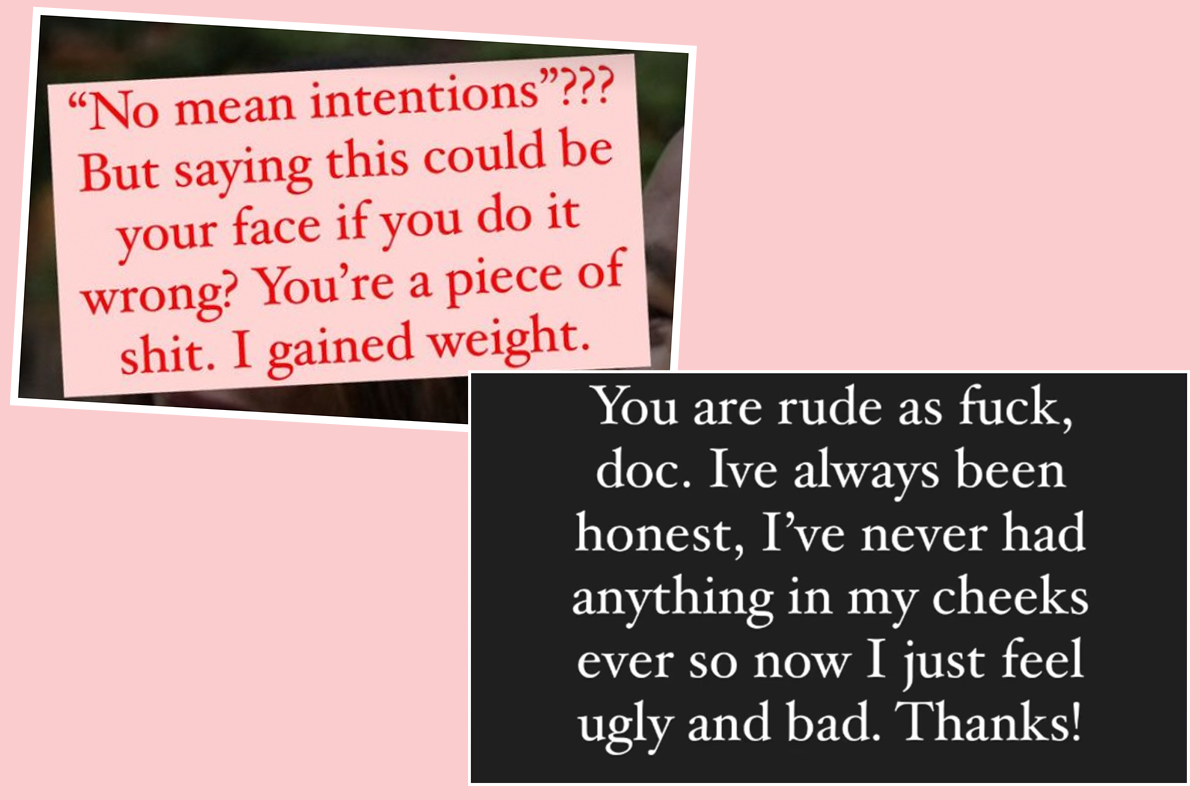 DAMN!
How do people in 2023 still think they can come for Chrissy Teigen online and not face consequences for their actions?! Every. Single. Time!! Especially when you accuse the star of something like this! So shameful!
Related: Chrissy Claps Back At Speculation She Used Surrogate To Welcome Daughter Esti
Then, to really drive the point home, Chrissy re-shared a bunch of comments that fans and followers made on Dr. Durairaj's page prior to the original video being deleted. In those comments, fans slammed Chrissy as being a "bad person" who is supposedly suffering the puffy face due to "her karma." Others said she "looks like Donatella Versace" and negatively compared her to "handsome Squidward." Chrissy sarcastically thanked the doctor for inciting all the nasty responses, too.
As you can see (below), some of those remarks were really cruel: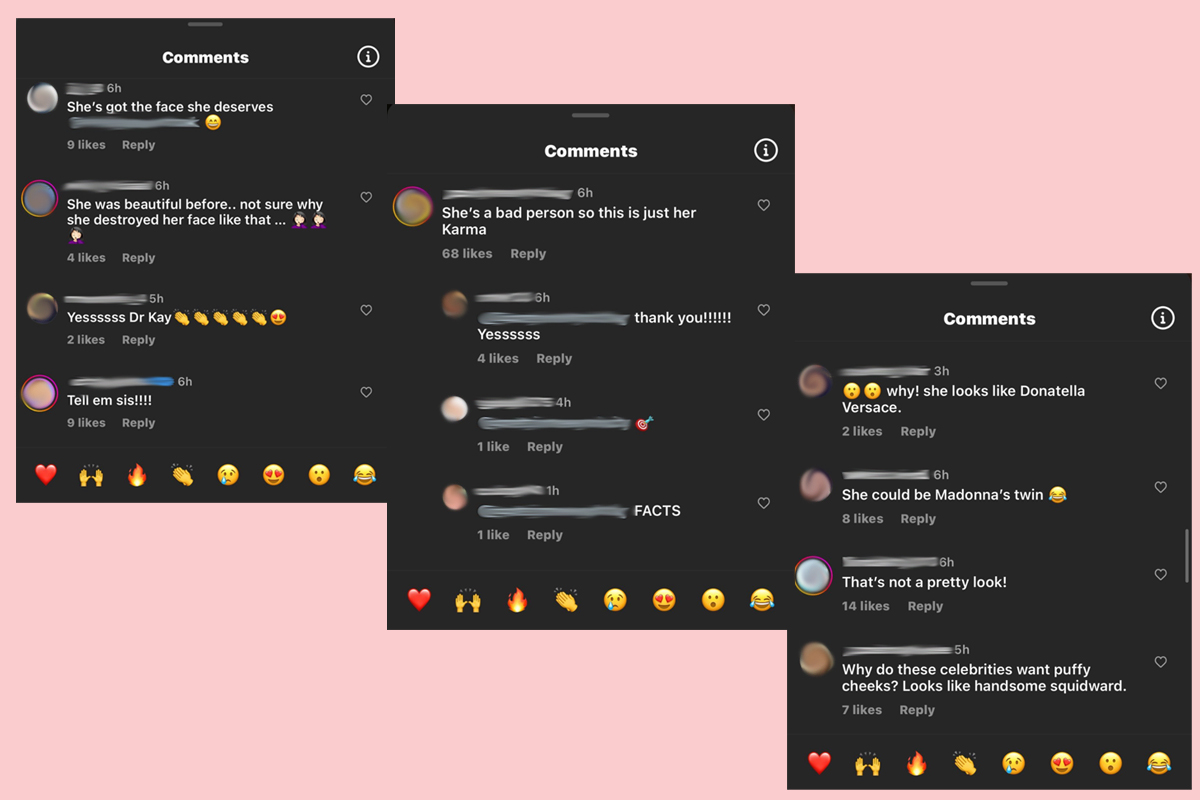 Jeez!!
Reactions, Perezcious readers?? Did Chrissy take on this controversy in the right way, or what?!
Sound OFF with your thoughts down in the comments (below)…
[Image via The Kelly Clarkson Show/YouTube]
Related Posts
CLICK HERE TO COMMENT
Jun 16, 2023 07:45am PDT