It looks like we won't be seeing Chrissy Teigen on Twitter for a little while!
Following her online drama with New York Times food writer Alison Roman over the weekend, the 34-year-old model announced she's taking a break from the social media platform and has now switched her profile to private.
Related: Chrissy Teigen Savagely Claps Back At Critic Over Her 'Square' Bikini Body!
Just before going dark, Teigen told her followers how some people took the ladies' beef a little too far:
"I really hate what this drama has caused this week. Calling my kids Petri dish babies or making up flight manifests with my name on them to 'Epstein island,' to justify someone else's disdain with me seems gross to me so I'm gonna take a little break."
She continued:
"This is what always happens. The first day, a ton of support, then the next, 1 million reasons as to why you deserved this. It never fails."
In case you missed what went down, it all started when Alison shared her unfiltered opinion on celebrities who capitalize on their fame to sell a product, specifically naming Chrissy and the success of her Cravings empire as something that "horrifies" her. She said:
"What Chrissy Teigen has done is so crazy to me. She had a successful cookbook. And then it was like: Boom, line at Target. Boom, now she has an Instagram page that has over a million followers where it's just, like, people running a content farm for her. That horrifies me and it's not something that I ever want to do. I don't aspire to that. But like, who's laughing now? Because she's making a ton of f**king money."
Chrissy responded by calling those comments a "huge bummer" because of how much hard work she's but into her brand AND the effort she's made to support Roman throughout her career. She tweeted:
"I genuinely loved everything about Alison. Was jealous she got to have a book with food on the cover instead of a face!! I've made countless NYT recipes she's created, posting along the way. I don't think I've ever been so bummed out by the words of a fellow food-lover. I just had no idea I was perceived that way, by her especially."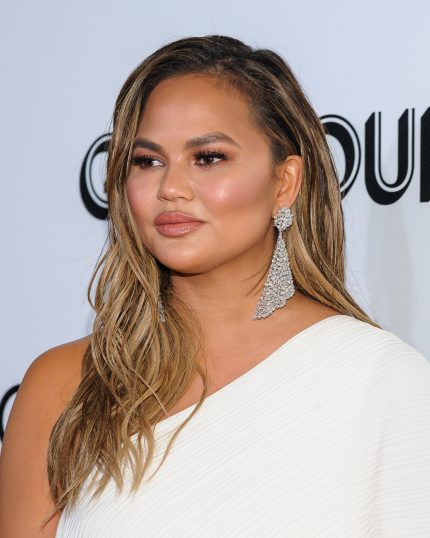 Twitics immediately called for Roman's head and labeled her a "bully," but she doubled down on her comments and claimed she was just "being honest" and "not coming for anyone who's successful, especially not women." However, after some trolls started taking her side and bashing Chrissy, along with her two kids Luna and Miles, the food writer returned with an apology for her "careless" and "flippant" words:
"Being a woman who takes down other women is absolutely not my thing and don't think it's yours, either (I obviously failed to effectively communicate that). I hope we can meet one day, I think we'd probably get along."
Too little, too late!
While Alison may not have been the one to drag the Bring The Funny host's kids into the argument, it seems her attack made the trolls come out in full force and that definitely wasn't cool.
For the record, it looks like Chrissy will continue to post on her Instagram, so, at least we'll still be able to keep up with her over there. She posted some truly adorable pics and videos of her kiddos enjoying cupcakes and quality time on Mother's Day. Hopefully, she enjoys this time laying low with the fam at home!
[Image via FayesVision/WENN/Alison Roman/YouTube.]
Related Posts
CLICK HERE TO COMMENT
May 11, 2020 11:15am PDT