Delta Airlines Apologizes For Encouraging Passengers To Hit On Each Other Via 'Creepy AF' Napkins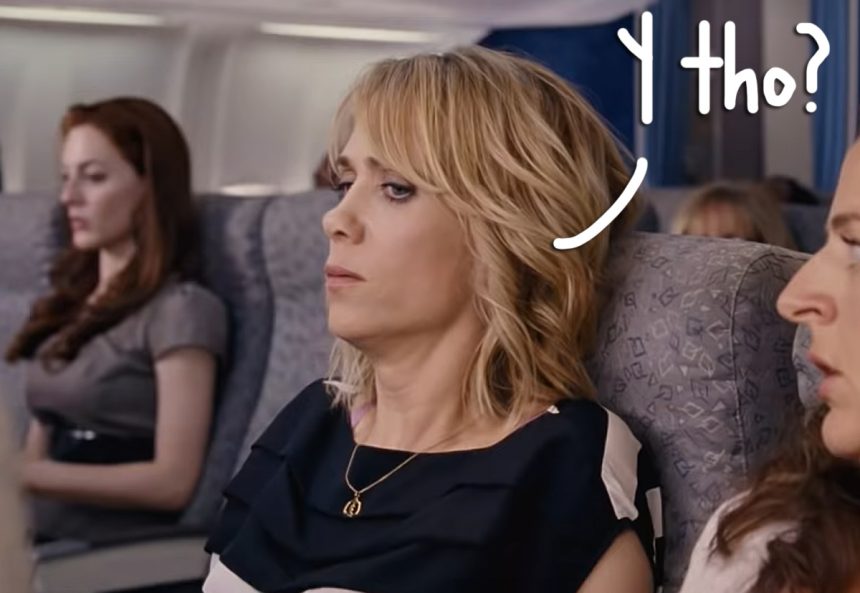 Delta Airlines and Coca-Cola are sorry for trying to spice up your flight!
Both companies issued apologies after people found their in-flight napkins "creepy" for encouraging passengers to hit on each other in the sky.
During snack services on select Delta flights last month, travelers were given Diet Coke-branded napkins that suggested they give their name and phone number to a fellow passenger they wanted to join the mile high club with.
Related: Rihanna Trolls Airplane Passengers For Wanting To Watch The Super Bowl
The front of the inappropriate napkin reads:
"Because you're on a plane full of interesting people and hey… you never know."
On the back lie two blank lines for passengers to fill in their name and number, along with the following Mad Men-esque note of encouragement:
"Be a little old school. Write down your number & give it to your plane crush. You never know…"
Uhhh… what? Did someone at Coke really take a look around and think… you know, people just aren't being hit on by *enough* random creeps these days?
Video: Salad Eater Kicked Off Plane For Fat-Shaming Passengers
Sure, some thought the note was sweet. But most agreed that receiving an unsolicited phone number from the mouth breather sitting two rows behind them would not enhance their flight experience.
Distraught Twitter users shared:
Hey @Delta and @CocaCola These napkins are creepy AF. Pretty sure no one appreciated unsolicited phone numbers in the 'good old days' and they sure as heck don't want the number of someone who has been gawking at them on a plane for hours today. Not a good look. pic.twitter.com/PJAiurFRMh

— ducksauz (@ducksauz) January 21, 2019
Napkins received from @Delta on Wednesday flight seem unintentionally creepy, especially after reading the smaller print. Swing and a miss, @DietCoke. pic.twitter.com/eKaMruqqUR

— Mike J (@MJJoe) February 1, 2019
Apparently, Delta was two steps ahead of them. A rep for the airline told People that they had already started pulling the napkins from planes last month, and fully apologize for attempting to make their flights a little sexier.
Would U put this napkin to good use?
[Image via YouTube]
Feb 7, 2019 2:19pm PDT