Elisabeth Hasselbeck Attempted To Dramatically Quit 'The View' During A Commercial Break: 'Write About That In The New York F**king Post'! MUST WATCH!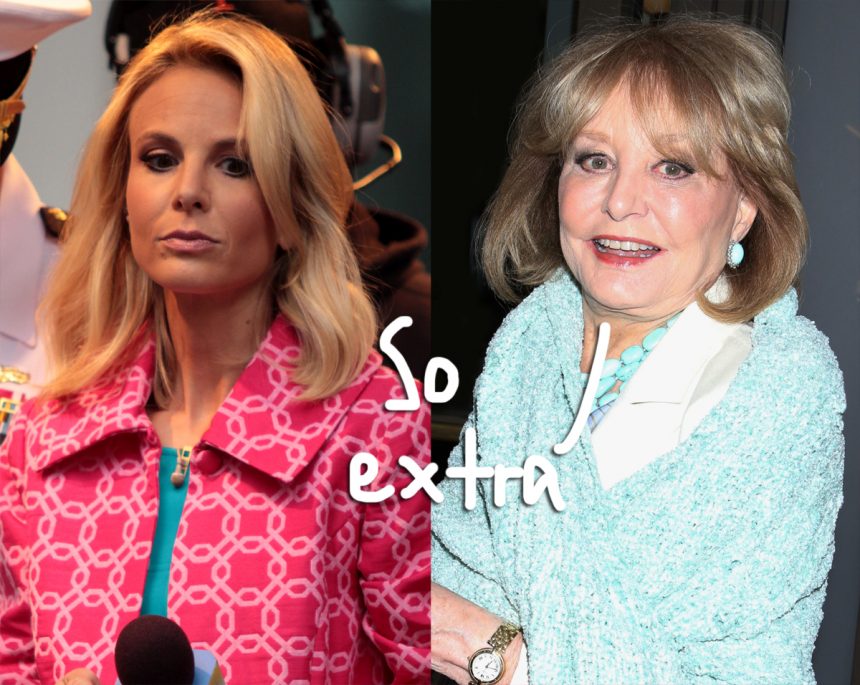 Elisabeth Hasselbeck had no shortage of explosive fights during her stint on the The View.
But the TV personality's biggest blow up apparently went down in the middle of a commercial break, when she freaked the f**k out on Barbara Walters — and threatened to quit the daytime show!
In Ramin Setoodeh's book, Ladies Who Punch: The Explosive Inside Story of 'The View', the author details a day in a "Hot Topics" debate that apparently got too fiery for the show's former conservative panelist.
On August 2, 2006, Hasselbeck was having an argument with Walters and Joy Behar on air about a proposal from the FDA to allow the morning-after pill for over the counter consumption. Taking her usual conservative stance, the Survivor alum told her cohosts that taking the pill is "the same thing as birthing a baby and leaving it out in the street."
Related: Elisabeth SLAMS Rosie O'Donnell's 'Disturbing' Crush Admission
Hasselbeck was so passionate about this, she wouldn't let her cohosts get a word in edgewise — until Walters was forced to interrupt her, saying:
"Could you stop now? We have to go on and we have to learn how to discuss these things in some sort of rational way."
Hasselbeck only became less rational when the show cut to commercial… She was so livid, she tore up her notecards and left the table. Then, God forgive her, she launched an expletive-filled tirade at her cohosts backstage.
According to an audio tape of the exchange, Hasselbeck screamed in a narrow hallway behind the stage:
"F**k that! I'm not going to sit there and get reprimanded on the air. It's not ok to sit there and get reprimanded on the air."
Behar tried to calm her down, saying:
"Come into my office here."
But the 41-year-old wasn't about to be consoled. She yelled back:
"What the f**k! I don't even swear. She has me swearing. This woman is driving me nuts. I'm not going back. I can't do the show like this. She just reprimanded me, and she knew exactly what she was doing. Good-bye! I'm off. Write about that in the New York F**KING Post!"
Ha! What an exit!
Related: Barbara Reportedly Threatened To Quit 'The View' If Rosie Wasn't Fired!
Hasselbeck then raced down in a stairwell and hid in her dressing room, according to the book. When Walters heard that the panelist had seemingly quit, the veteran journalist reportedly said:
"Well, that's ridiculous."
The show's executive producer Bill Geddie agreed, seeing as there were only a few minutes left before the program returned live. Pleading for Hasselbeck to return to the stage, Geddie told her:
"You have to go on because you're a pro, so come with me."
They raced back to set, where Hasselbeck sucked it up and proceeded to bite her tongue for the rest of the somewhat rational discussion. She apparently got over the argument and went on to serve as cohost for seven more years… until she was fired in 2013.
Watch and listen to it all go down (below)!
[Image via WENN]
Apr 5, 2019 9:30am PDT