Tyler Perry Is 'Lost For Words' Over Jussie Smollett's Alleged 'Hoax' Attack!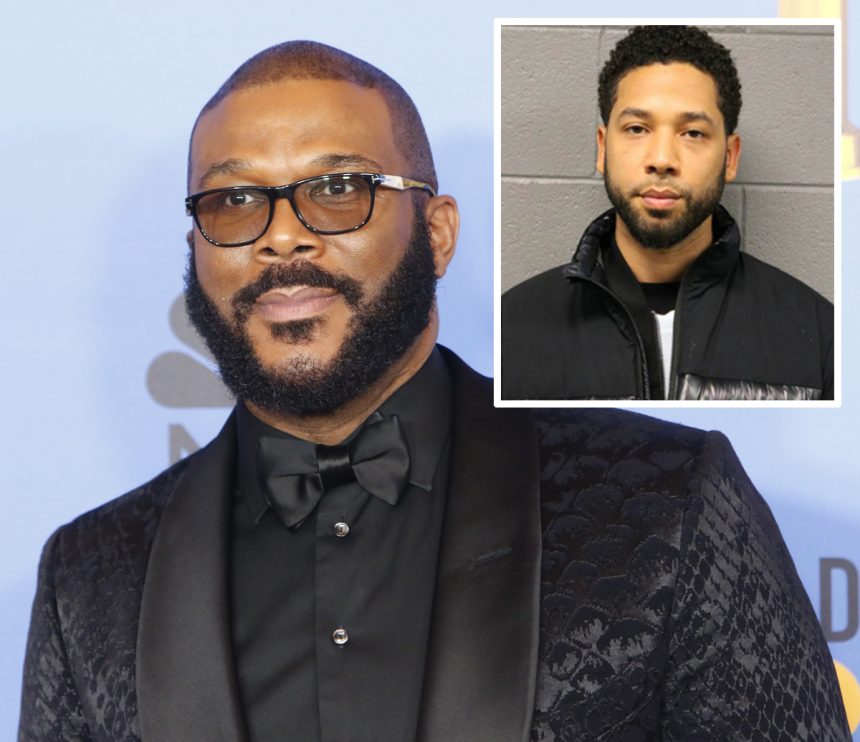 Twitter may have a lot to say about Jussie Smollett going from victim to suspect in his brutal attack, but Tyler Perry is at a loss for words.
The 49-year-old director took to social media Thursday to address the Empire star's arrest and Chicago police's claims that the actor paid $3,500 to stage a "hoax" attack as a publicity stunt.
Like most, Perry was shocked to learn Smollett allegedly staged his attack because, according to police, he was dissatisfied with his salary — especially since the filmmaker claims he personally spoke with the actor following the incident.
Related: What Police Say About Jussie's Alleged Attack
He wrote on Facebook:
"I have personally spoken to Jussie, and he is adamant that he's telling the truth. Also, everyone that I know who knows him says that he is not the kind of person who would make up such a horrible and awful thing. Yet the evidence seems to state otherwise. I'm lost for words. To stoke fears and raise racial tensions is wrong in every situation on ALL SIDES! Yet my prayers are still with him and his family and our Nation. CAN WE PLEASE STOP THE HATE!"
Perry added that he wishes other stories would get this volume of media attention, like the two men who disappeared after allegedly being picked up by a Florida sheriff's deputy 15 years ago:
"How I wish that the disappearance of Terrance Williams and Felipe Santos could get half as much attention as this Jussie Smollett thing."
Sadly, it is true that a known actor being accused of staging a hate crime against himself — one that sends shockwaves through society for weeks — is a media feast. 
On the legal side of things, Smollett is facing a Class 4 Felony charge for Disorderly Conduct in Falsifying Police report, according to Chicago P.D., which is punishable for up to 3 years in prison.
[Image via WENN/Chicago Police Dept.]
Feb 21, 2019 11:01am PDT