Justin Bieber Questioned By Police Who Thought His Nikes Still Had A Security Tag On Them!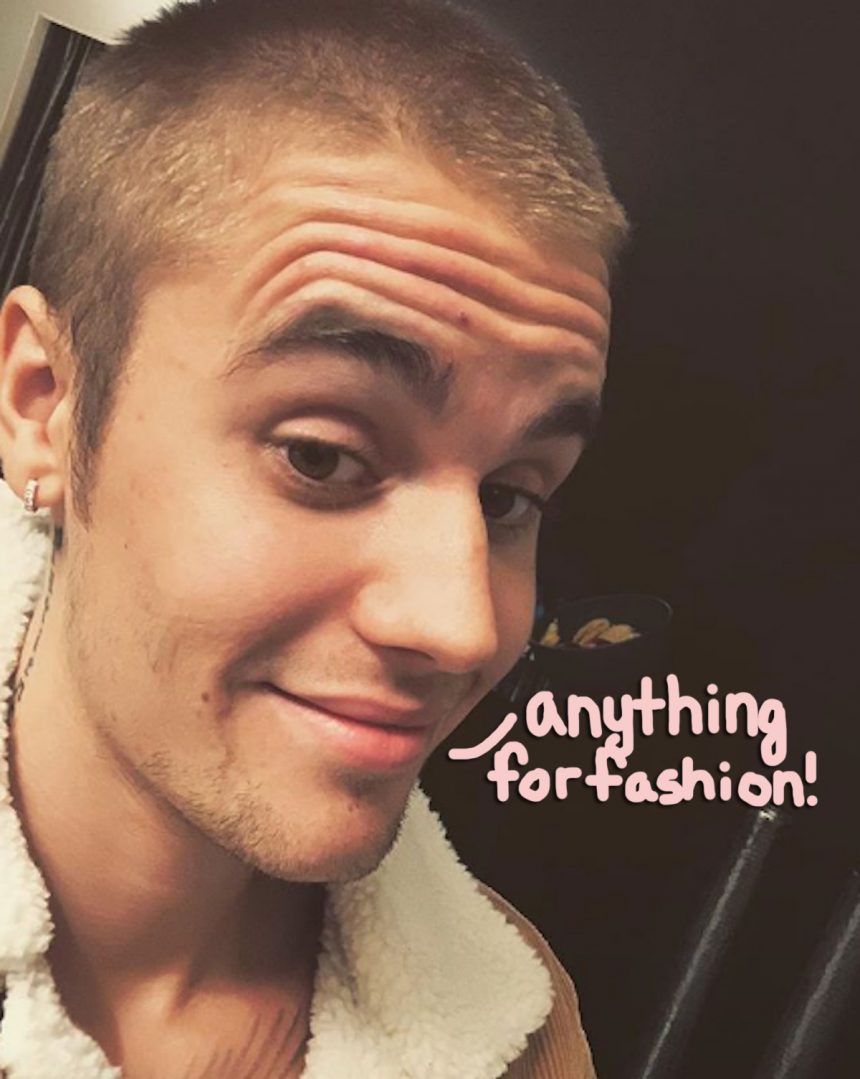 Fashion statement or felon?
Justin Bieber shared via his Instagram Story on Wednesday that he was questioned by a police officer about what he believed to be a security tag on his sneakers, but it was all actually a fashion statement!
Related: Justin Bieber SLAMS Trolls — Says Hailey Bieber Is The 'BEST THING'
The 25-year-old shared two videos featuring his Off-White X Nike Air Max 90 sneakers, designed in collaboration with Nike and Louis Vuitton men's wear artistic director Virgil Abloh.
Tagging the designer, the What Do U Mean? singer says in the first clip:
"Virgil, my god, bro. You freaking — you're killing me, man! I just had a cop come up to me and ask me why I still had the security tag on my shoe. What the…
And in the second shows a closer-up view of the sneaks in question:
I had to tell him, 'Bro, it's just fashion, I don't know.' He's like, 'It sure looks like a security tag.'

I'm like, 'Nah, bro, you can check it out.' It looks like it though… but you're getting me in trouble!"
These coveted limited-edition sneakers originally retailed for $160, and feature a light blue zip-tie looped around the tan laces, and are now being resold for $600 according to People.
Clearly the officer was no sneakerhead!
Ch-ch-check out the sneakers for yourself (below):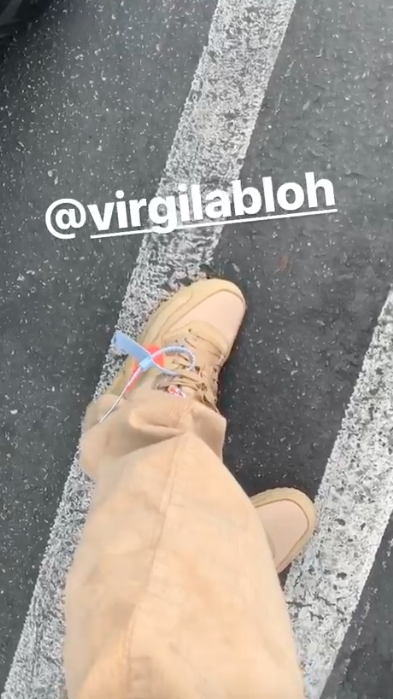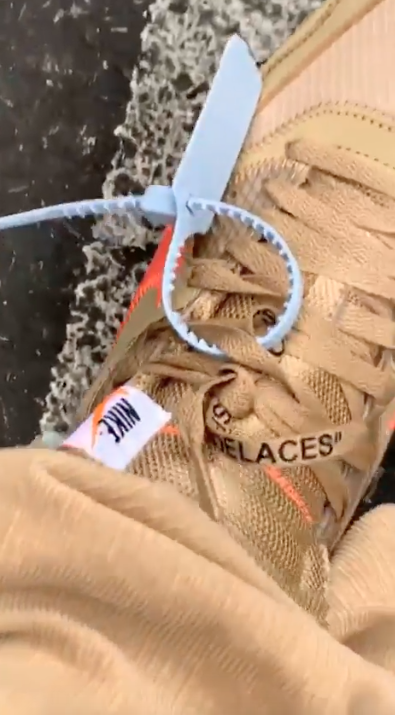 Related: Justin Bieber Now Sleeps In A Hyperbaric Oxygen Chamber
The recently married singer had another encounter with police on Tuesday, when a 36-year-old fan made her way into his Laguna Beach hotel room!
Laguna Beach Police Department Sgt. Jim Cota shared with E! News that police arrived on the scene at the hotel shortly after noon "responding to reports of a suspicious circumstance" and found the intruder in his room.
She had apparently already been escorted out by the Bieb's personal security, after she'd "spent the night partying at the hotel in a room that was not under her name."
Authorities further detailed the woman had already been escorted off of the hotel property by security after partying in a room "located just down the hall from where Justin Bieber was staying," confirmed by "loud music coming from the room all night."
The woman apparently "mistakenly entered Justin Bieber's room instead" of returning to the party, where the singer "told the woman to leave" before security stepped in and LBPD were called to the scene.
It's unclear if she was actually a fan given the circumstances, but that's one weird coincidence if she just happened upon his suite…
Justin has been dealing with a lot lately, so these two police encounters are definitely ill-timed. We're glad these things seem to have just been misunderstandings!
[Image via Justin Bieber/Instagram.]
Mar 28, 2019 9:30am PDT