Kacey Musgraves Covers Selena Quintanilla-Perez At Houston Rodeo & Provides All The Feels!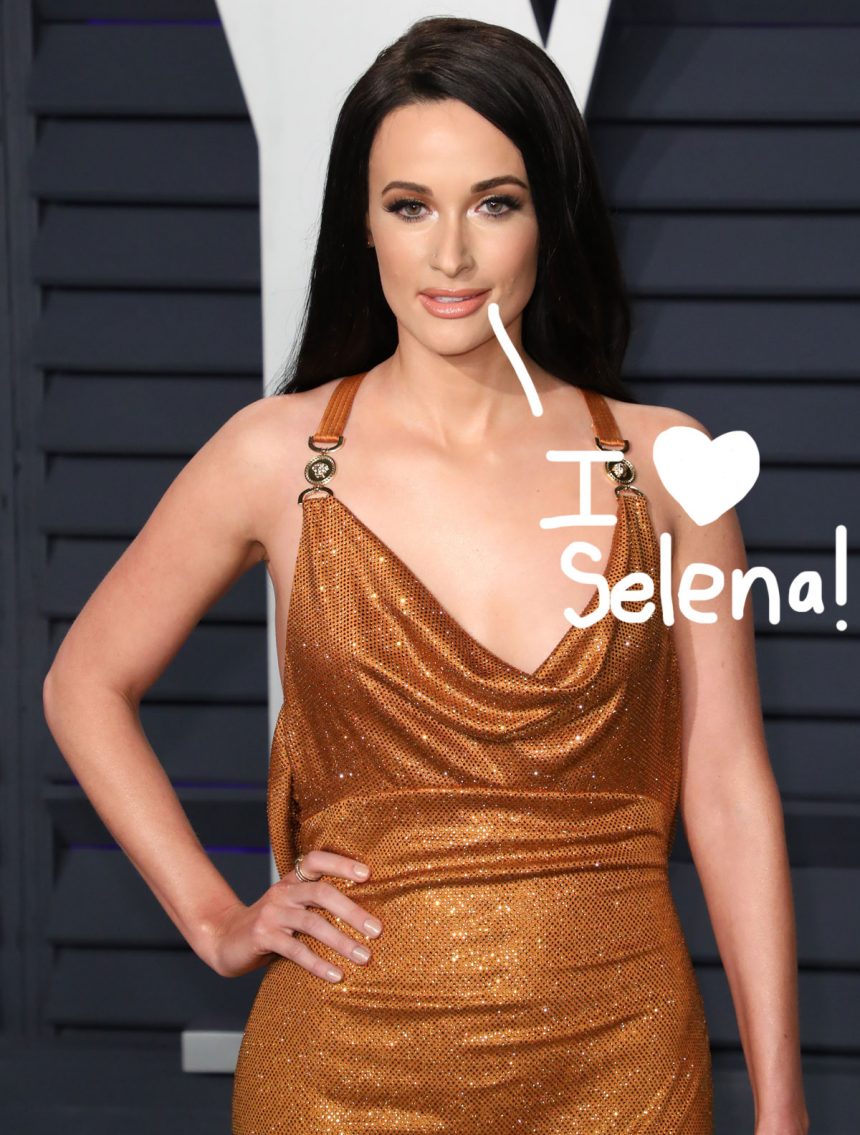 We know Grammy-winner Kacey Musgraves has range, but this is something truly special!
On Monday evening, the country superstar performed at the Houston Rodeo and surprised fans by covering the Selena Quintanilla-Perez classic Como La Flor. This venue was actually the last stage Selena sang on before her tragic murder, so it's extra touching.
Related: Miss Kacey's Grammys Performance? Watch HERE!
Kacey's performance was so good, Selena's sister, Suzette Quintanilla, thanked the 30-year-old on Instagram, and posted a video of the song. She said:
"Awww this makes me wanna shed a tear! Takes me back 🙏🏼💜 A Big Big Thank you @spaceykacey for the love at the Houston Rodeo tonite with that SELENA Y LOS DINOS Jam! 💜🔥🔥🔥🔥"
Fans were also loving the moment! Here are some of the best reactions (below)!
como la flor was insane kacey did THAT pic.twitter.com/qttmXMEmV8

— lexa misses kacey (@spaceycabello) February 26, 2019
kacey musgraves singing como la flor…….. i- pic.twitter.com/Da9DCrp0qH

— erick felice (@alwaystronger_5) February 26, 2019
Miss Kacey Musgraves really sang Como La Flor on the same stage Selena had her last concert huh? pic.twitter.com/Ewa3Dq2199

— that bitch (@hsguccigang) February 26, 2019
watching kacey musgraves sing como la flor at the rodeo…. at the last place selena ever performed…. pic.twitter.com/wrUZcEXg6W

— KACEY MUSGRAVES WON AOTY (@ayeeeeleenhdz) February 26, 2019
Kacey Musgraves performing "Como La Flor" By Selena Quintanilla tonight in Houston, Texas omg my heart cant take it!!! 🌹 🎤 💜 pic.twitter.com/LLIPY6GkkM

— EFRAIN 🐺 (@TUENEMIGOEFRAIN) February 26, 2019
We love a queen who pays tribute to another queen!
[Image via Sheri Determan/WENN]
Feb 26, 2019 8:15am PDT