Kim Kardashian Shares Another Look At Her 'Psoriasis Face' As Her Chronic Skin Condition Returns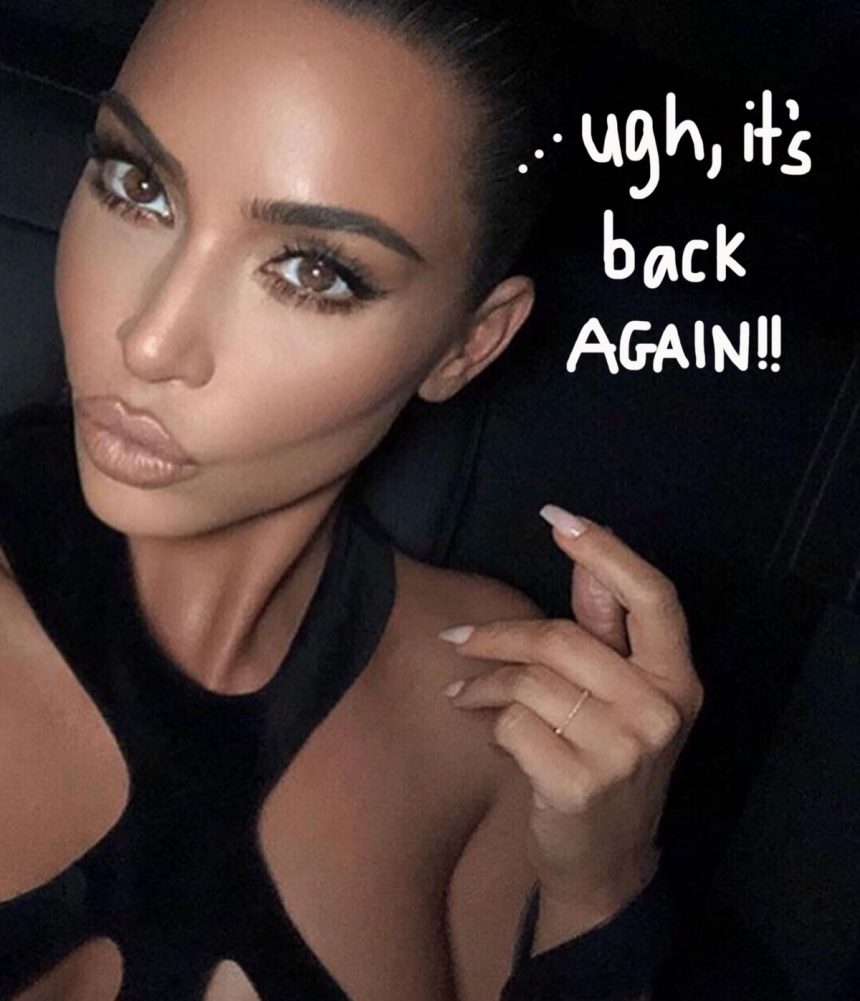 Kim Kardashian West continues to open up about her struggles with psoriasis.
On Monday, the KKW Beauty mogul shared that she experienced yet another flare up of the pesky skin condition, which occurs when extra skin cells rapidly build up to the surface of skin forming scales and red patches that are itchy and sometimes painful.
Kim was first diagnosed with the condition by a dermatologist back in 2011.
Related: Kim Kardashian & Kanye West Are Gearing Up For Baby #4!
Mrs. West took to her Instagram Stories to give her followers a raw, close look at her "psoriasis face," sans any makeup to hide the patchy red bumps scattered across her face.
See it for yourself (below):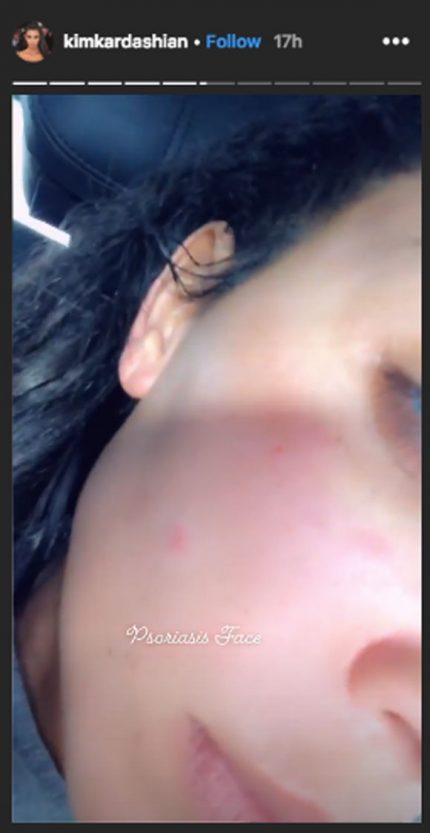 Ugh, looks uncomfortable!
As we mentioned earlier, this isn't the first time Kim has struggled with her skin condition.
Back in December, North West's momma earnestly asked fans for tips and suggestions on  how to deal with it on Twitter, saying:
"I think the time has come I start a medication for psoriasis. I've never seen it like this before and I can't even cover it at this point. It's taken over my body. Has anyone tried a medication for psoriasis & what kind works best? Need help ASAP!!!"
Lucky for her, many followers responded with words of encouragement, and helpful hacks to manage the chronic condition.
And most recently, the momma of three used a natural herbal ointment to treat her flare up last month. She has also started taking light therapy, which she once called her "new best friend" to help combat her psoriasis.
Related: Kim Pledges To Pay 5 Years Worth Of Rent For Freed Man
Between those fan suggestions and continued light therapy treatment, hopefully Kim can get a a handle on her condition. Here's to hoping things improve quickly for her!
Perezcious readers, can you relate to KKW's woes? Do you struggle from psoriasis or a condition that makes you feel a little less confident? Got any tips for the reality TV maven?
Share your thoughts in the comments below! Let us know!
[Image via Kim Kardashian/Instagram.]
Mar 12, 2019 11:29am PDT