Kim Kardashian Pledges To Pay FIVE YEARS Of Rent For Former Prisoner Who Was Denied Housing!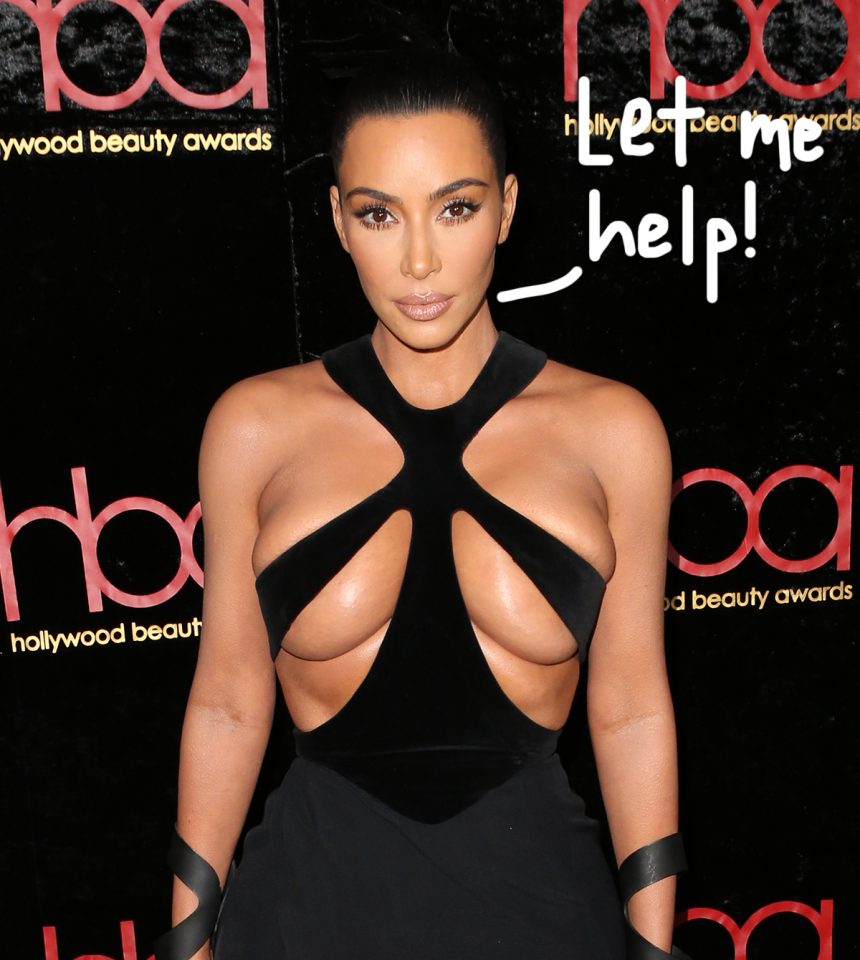 Prison reform activist Kim Kardashian West strikes again!
The reality TV icon wants to remind you that she still deeply cares about helping fix America's broken prison system and those who have been affected by it — and she's putting her money where her tweets are.
Months after the KUWTK star helped get the First Step Act passed, she sought out to help the first person released from jail as a result of the new prison reform act by offering to pay five years of his rent!
Tim Hardiman, a senior producer at CMT in Nashville, told Us Weekly that Kimmy Kakes recently came across an article about how Matthew Charles, who was granted clemency earlier this year, was denied housing because of his background — which included 20 years of prison.
Related: Kimye Gearing Up For Baby #4!
Wanting to help Charles get back on his feet, the KKW Beauty mogul reached out to him "privately" on Sunday and offered him a generous financial solution. Hardiman explained:
"Kim reached out privately to Matthew yesterday after hearing he was having a hard time getting approved for an apartment and has generously offered to pay five years of his rent. He was overwhelmed by Kim's offer and graciously accepted. Her generosity will allow him to save enough money to eventually put a down payment on a house. It's truly changed his life."
Wow!
Apparently, the momma of three already had something of a sweet spot for the Nashville man, who was ordered to return to prison after serving 20 years of his 35-year sentence for drug and weapon charges.
When Kim met with President Donald Trump in May 2018 to speak to him about pardoning Alice Marie Johnson, she also mentioned Charles in the conversation. Hardiman explained, adding:
"She later discussed Matthew's situation when she met with the president in September."
The 38-year-old first heard about Charles' story from a Nashville Public Radio article about his return to prison. He earned early release in May 2016, but, two years later, was ordered to finish his sentence.
He was ultimately freed again in January 2019 thanks to the bill that Kim helped pass following her highly publicized meetings and conversations with Trump.
Related: Taylor Swift Takes Shots At 'Petty' Kim!
Charles, of course, couldn't be more grateful for Kiki's continued efforts that have severely impacted his life. He thanked her in a heartfelt Facebook post on Sunday, writing:
"I just received the most wonderful news tonight that I just had to share with everyone. Kim Kardashian-West … heard about my situation. Was moved and has decided to help me. And to me in an unbelievable way."
Charles went on to insist that, just for the record, the reality star did NOT "do this for attention or publicity," adding:
"[B]ut I had to share it, because it's to good not to, and my heart is about to burst with happiness, that I wish you to rejoice in this news with me. And many of your responses about the outcome of my dilemma prophesied it. GOD IS GOOD!!!. WHAT THE DEVIL MEANT FOR BAD, GOD REVERSED AGAIN, FOR MY GOOD."
You heard it here: KKW is doing God's work!
Whether or not she's reforming America's prisons for attention, Kim's efforts are paying off in a huge way. Before campaigning to get the First Step Act passed, Kanye West's wife had made multiple trips to the White House to be part of discussions and listening sessions about prison reform.
CNN political commentator Van Jones told TMZ in December 2018 that the First Step Act would not have passed "if Kim Kardashian had not gone to the White House to talk to Donald Trump."
Kim bless America.
[Image via FayesVision/WENN]
Related Posts
CLICK CLICK CLICK Next Article
Mar 12, 2019 7:48am PDT