Thank goodness Kim Zolciak-Biermann's son Kane is alive and well right now — and thank goodness he was wearing his helmet!
The six-year-old boy survived a scary go-kart accident on Thursday, according to the former Real Housewives of Atlanta star. And according to Kim's own words, it sounds like things could have been much, much worse had Kane not been wearing his helmet the entire time. Lesson learned!
Related: Kim Catches Commenter Heat For Her 5-Year-Old Daughter's Makeup!
Kroy Biermann's wife recounted the scary story in a video posted to her Instagram Stories on Thursday, in which she explained how the whole thing went down — and how lucky Kane was to walk away apparently uninjured.
The 41-year-old reality TV mainstay said (below):
"The boys went out on a go-kart ride in the neighborhood. We took the golf cart and they rode their go-karts. I'm very intuitive so before we go, I said to Kroy that Kane needs to be in the middle between KJ and Kash. Everyone knows I'm the nervous Nelly in the family — I'm very protective — so my kids are my whole life and I'm always thinking safety first and that sort of thing. There's no real reason why I put Kane in the middle, other than I felt something very strange and I had a dream that he needs to be in the middle."
That intuition clearly must have meant something, because not long after the boys left to ride, the Florida native recalled how she heard a "bang" that made her skin crawl.
Related: Kim Owes HOW MUCH In Her Ongoing Credit Card Debt Lawsuit?!
The former Bravo star continued, explaining how her former NFL star husband played a huge role in saving Kane from a tough spot:
"I heard a bang… I start losing my s**t and I said, 'Kroy I think he's over there.' There's this huge pile of rocks and so Kroy starts walking towards the rocks to see if Kane is there. I see my husband like Superman take the entire go-kart and flip it with Kane inside. Kane was upside down."
WHOA!!! Talk about good timing… and such a close call!
Zolciak also shared a photo of exactly where Kane collided with a curb, right in front of some pretty gnarly rocks. And it appears Kane hit it so hard that the concrete on the curb actually came apart (below):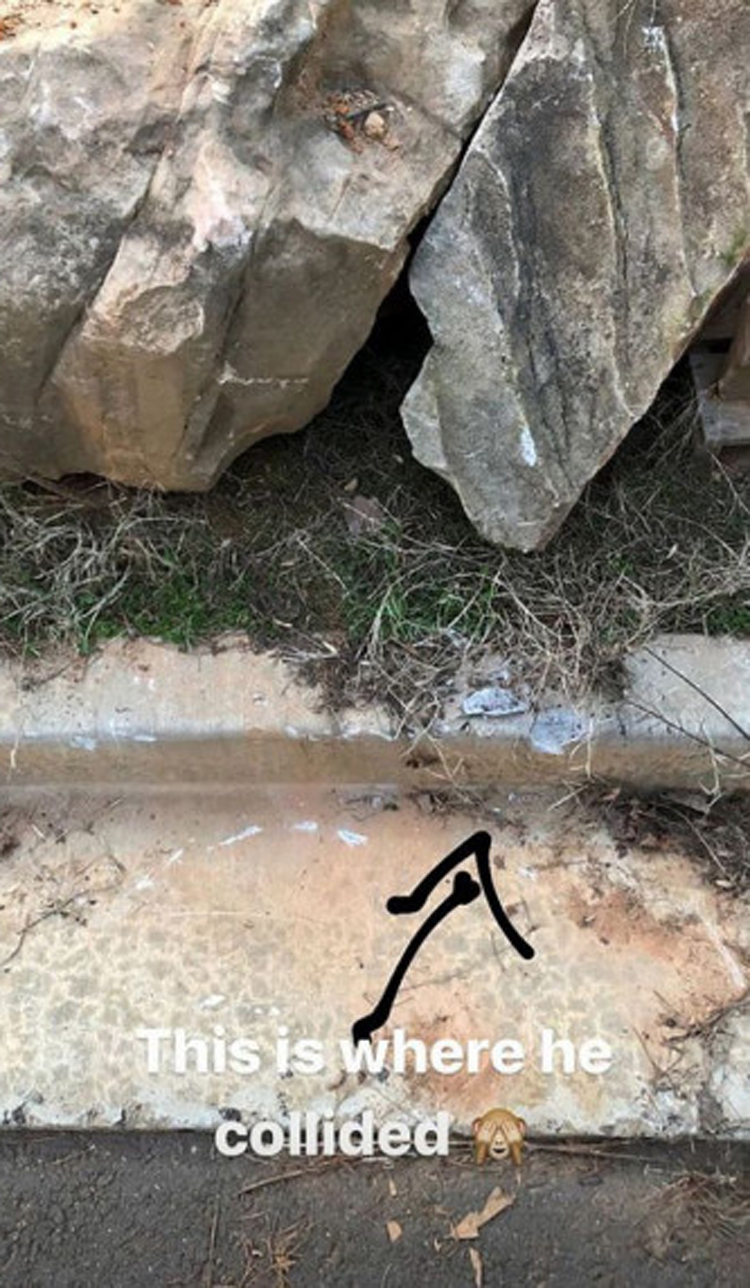 Wow. Talk about a lucky guy!
The former reality TV star, clearly emotional and then some by this point, continued on:
"I want you guys to understand the importance of a helmet whether they're on a scooter or a bike or a go-kart. It ultimately saved Kane's life. I was so distraught I poured a glass of wine and Kroy just hugged me tight and I cried."
Well said!!! For things like go-karts, bikes, scooters, and any other moving piece of equipment like that, helmets are a must-have, y'all. Seriously. Just do it! It could save your life!
Related: Kim Couldn't Care Less About Online Parenting Critics!
Kim also took a shot of the helmet itself: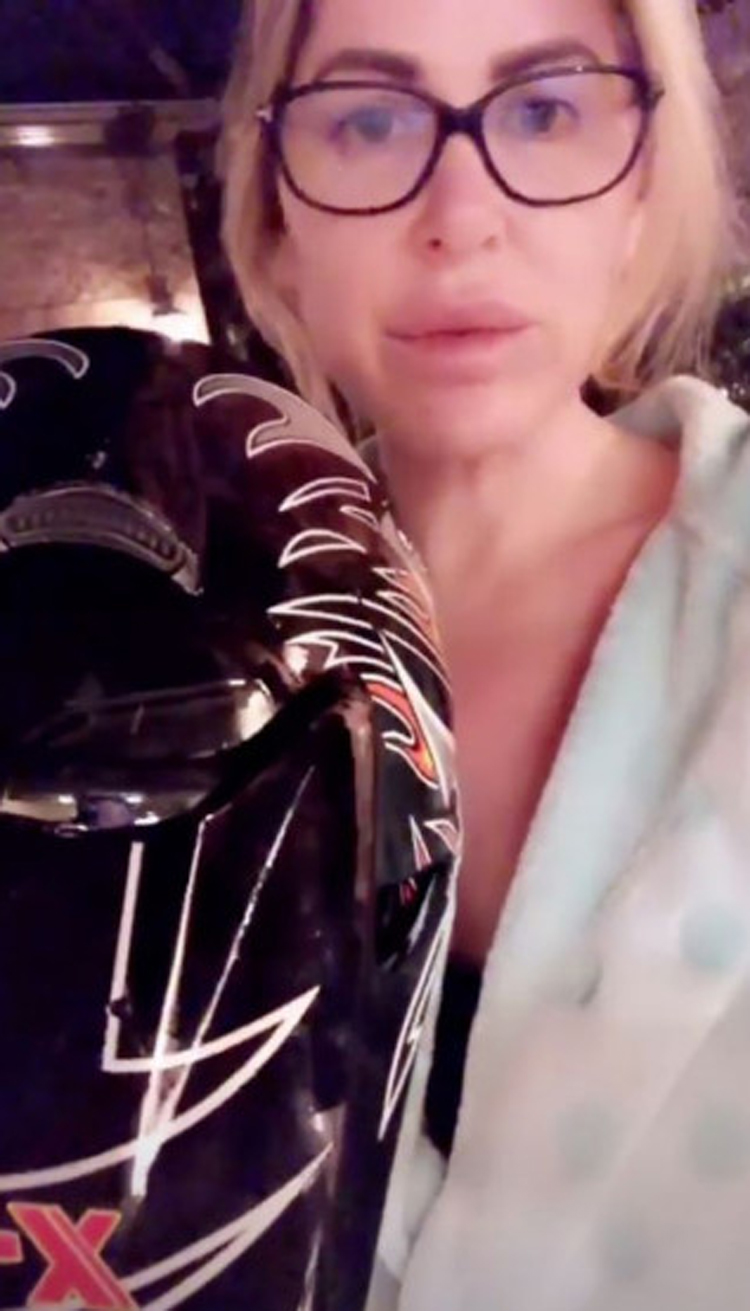 So thankful for that helmet…
Thank goodness Kane is apparently fine with no lingering injuries, or anything. And it's all because of a mom with intuition, and a good helmet!
Please, let that be a lesson to us all!
Related Posts
CLICK HERE TO COMMENT
Jan 03, 2020 13:01pm PDT