Kim Zolciak Remains UNBOTHERED By Parenting Critics, Insists She's A 'Good Mom'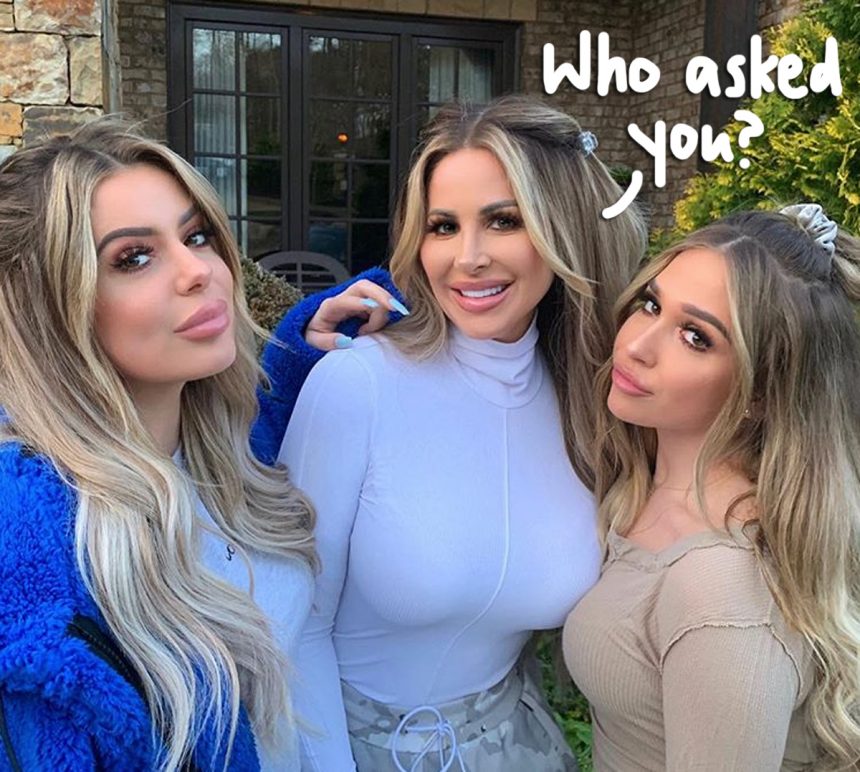 Have thoughts about Kim Zolciak-Biermann's parenting style? Well, keep them to yourself!
On Watch What Happens Live Sunday night, the Real Housewives of Atlanta alum addressed the many, many critics who can't help but comment on how she lives her life and raises her six children.
Needless to say, she ain't got time for the hate…
Related: Kim 'Not Open' To Her Daughters Getting Plastic Surgery
When Andy Cohen asked what she thought about the social media criticism she gets on the reg, the Bravolebrity admitted she doesn't think much of it at all, explaining:
"I don't feel like I do or I don't read it maybe."
Out of sight, out of mind!
It's an impressive attitude to maintain, seeing as the reality star gets waves of unsolicited feedback just about every other week.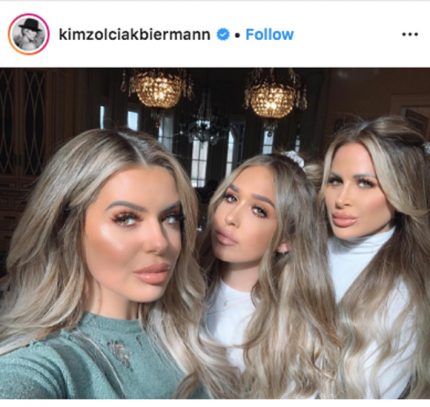 Most recently, social media users blasted the 40-year-old for allegedly photoshopping a picture of her daughter Kaia, accusing Kim of touching up the 4-year-old's nose and editing her butt to appear bigger(!).
But photoshop or not, Kim sees things differently. She told Andy on Sunday:
"I feel like I'm a really good mom… We all make mistakes and we all learn as we go. I'm very proud of all of my children. I think I'm a really good mom and nobody can really take that."
Random commenters aren't the only critics Kim likes to ignore. The Don't Be Tardy star admitted she also refuses to be criticized by her relatives — especially when it comes to their thoughts about her kids.
Related: Andy Explains Why Kim Wasn't Invited To His Baby Shower
When asked if she was put off by her brother's comments about her daughter Brielle Biermann's career choices, Kim clapped back:
"I don't think he can relate to kind of Brielle and her Instagram world and kind of how successful she's become and been."
She just wants her daughter to succeed! Who can blame a mother for that?
Because, at the end of the day, Kim is just trying to be the best mom she can be — even though her relationship with her own mother remains on the rocks. She told Andy:
"I don't talk to my parents, but I talk to my brother."
She's not on the best terms with her husband Kroy Biermann's parents either, adding:
"They're great people. It's just we don't jive."
We think it's safe to say that if you don't jive with Kim, you don't exist to Kim.
Watch the clip (below) to hear her unfiltered thoughts.
[Image via Instagram]
Mar 25, 2019 2:58pm PDT