Kylie Jenner is clearing up the confusion!
In case you missed it, the 25-year-old makeup mogul revealed on Saturday that she and Travis Scott's son's new name is Aire Webster, more than ten months after she shared with the world that they decided they did not like the name Wolf for their baby boy anymore. A source shared with E! News that the name means "lion of God" and is believed to be of Hebrew origin.
Related: The Real Reason Kylie & Travis 'Aren't Together Right Now'!
However, there has been some confusion as to how to pronounce her 11-month-old son's name. Since it has the letter "e" at the end" some people were curious if it was a silent or hard letter. Thankfully, when someone asked for clarification, Kylie didn't hesitate to let everyone know the correct pronunciation! The fan account @kyliesnapchat shared the news about the name on Instagram, writing in the caption:
"Do you think it's pronounced air or airey?"
Well, Kylie responded and said alongside a red heart emoji:
"AIR"
So there you have it, folks! You can ch-ch-check out the interaction (and the adorable first full photos of  Stormi Webster's baby brother) below: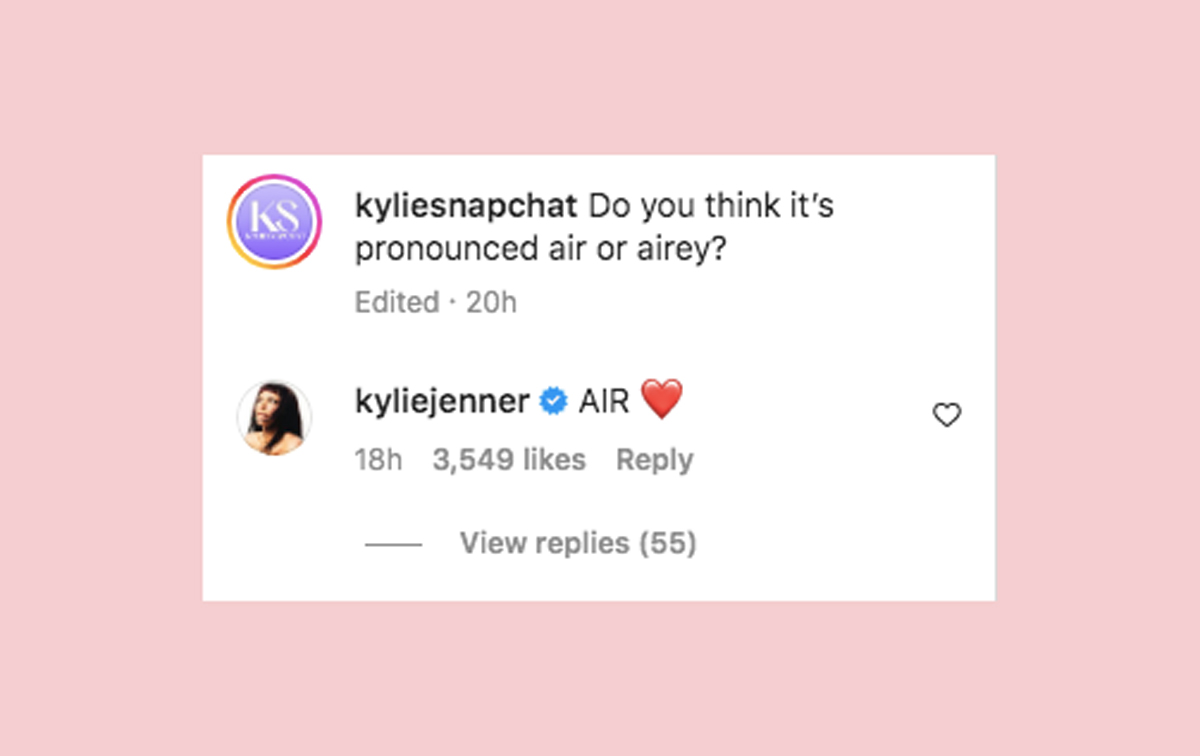 What are your thoughts on the name, Perezcious readers? Let us know in the comments!
[Image via Kylie Jenner/Instagram]
Related Posts
CLICK HERE TO COMMENT
Jan 22, 2023 11:40am PDT