OMG! We know Kylie Jenner was keeping quiet about her son's new name to make sure it was just right before revealing it to the world, but… did she do enough research beforehand?!
On Saturday, The Kardashians star finally announced that she and Travis Scott's 11-month-old son has been named Aire Webster! This comes after he was originally introduced as Wolf, before the family quickly took back it when it didn't fit his personality. The 25-year-old then wanted plenty of time to test out the new moniker before sharing it with others. Which we totally get. It's a big decision!
Related: Facetune Reads Kylie Jenner To Filth!!
Along with the baby boy's name came the very first photos of his face, too! Enjoy the cuteness while it lasts because once you hear the other meaning of Aire, you won't be able to forget it! Ch-ch-check out the adorbz duo (below)!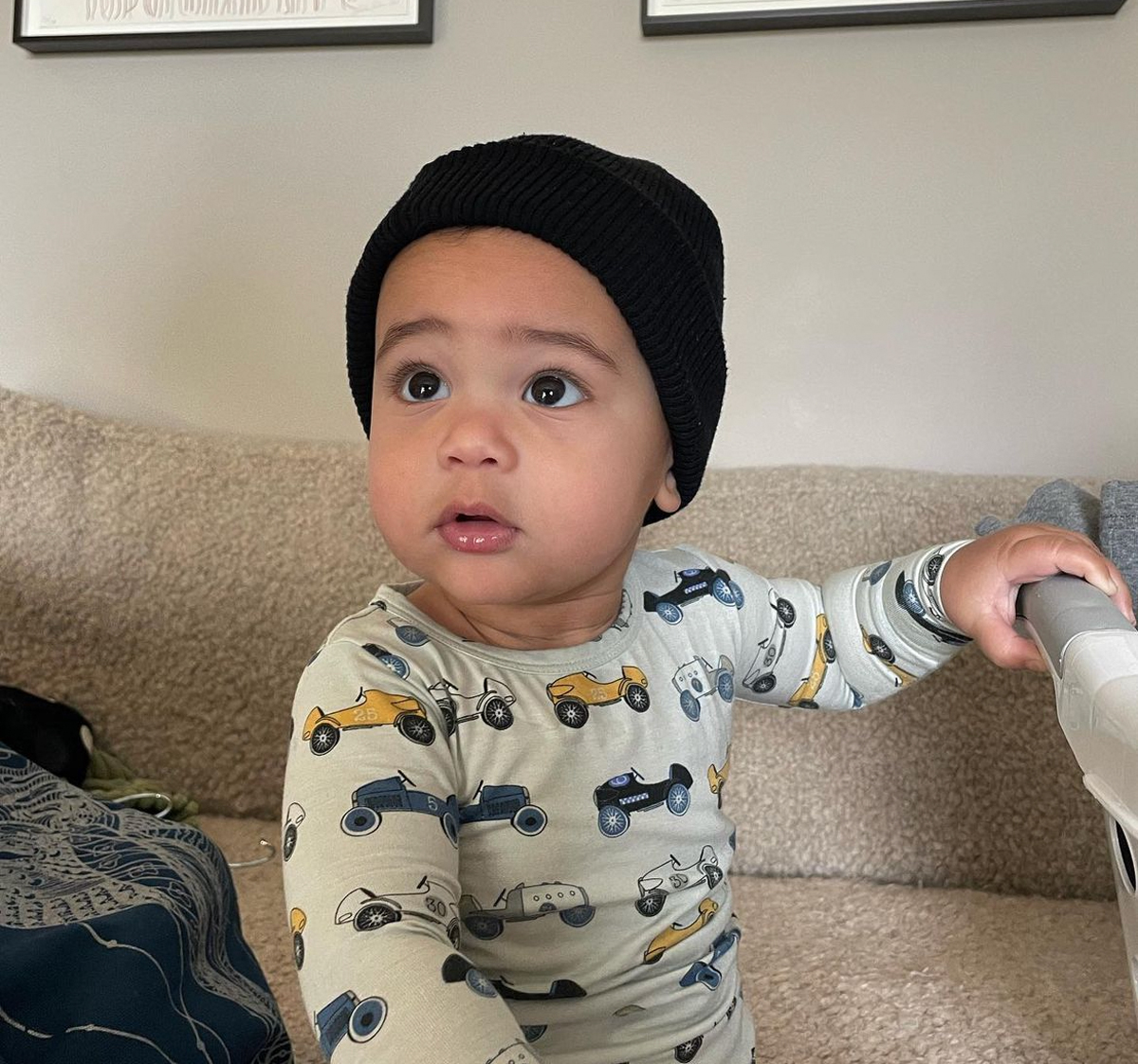 Aw!
So cute! And right on theme with big sis Stormi Webster's name, too!
Well, we hate to burst Kylie and Travis' bubble, but it turns out Aire actually has a super NSFW meaning in Arabic — and the internet can't stop laughing about it!! Immediately after the moniker was announced, a user on TikTok teased:
"His name doesn't translate well"
Another Twitter user filled others in, explaining that Aire is a "common" slang word for "my penis" in Arabic. LMFAO! No way! Getting a kick out of the double meaning, someone else wished Kylie luck "if she comes to the Middle East" while someone teased, "all my Lebanese people [are] wheezing right now."
Related: The Kardashians 'Nervous' About Kanye's New Marriage To Bianca Censori!
There is one silver lining to the mixup. According to Urban Dictionary, Ayre (another spelling for the uncommon name) only means "penis" under *certain* circumstances, and not everyone is very familiar with the scandalous meaning. There were plenty of people who had no clue about the term, writing on TikTok:
"Y'all I don't get it & im middle eastern"

"what does aire mean in arabic I'm arab but never heard that word"
Let's just hope the controversy isn't bad enough to cause another name change! The poor guy's almost one and we only just figured out what to call him!
To be fair, Kylie and Travis wouldn't be the first celeb parents to realize they may have f**ked up in the name department. We're looking at you Amy Schumer and Chris Fischer, who accidentally named their son "genital." LOLz! Guess these things are more common than you'd think! Reactions, Perezcious readers?!
[Image via Kylie Jenner/Instagram & MEGA/WENN]
Related Posts
CLICK HERE TO COMMENT
Jan 23, 2023 13:45pm PDT