Meghan Markle is reportedly mad about a perceived double standard in how Kensington Palace treats its royal women… and she may be on to something!
Last week, British society mag Tatler ran a cover story about Kate Middleton headlined "Catherine the Great." Almost immediately, though, Prince William and the royal family took issue with "a swath of inaccuracies and false representations" in the article, going so far as to send legal letters to the mag to remove the story from the internet altogether. Whoa!!!
Related: Meghan And Harry 'Got Creative' With Second Wedding Anniversary Gifts!
That's all fine and good for Kate's reputation, perhaps, but Meghan apparently took issue with it almost immediately! After all, Prince Harry's wife was hounded by the British tabloid press for years with nary a peep from The Palace, so why Kate? And why now?!
Sources told DailyMail.com about Meghan's frustration this week, pointing out the deluge of negative press was largely what led to Master Archie's mom and dad quitting royal life altogether, after all! One insider revealed more, saying (below):
"Meghan said Kensington Palace never once came to her defense when she was being shredded by the media. Now Kate gets a bit of negative press, and the Palace comes out in less than 24 hours to rebuke the claims made against her."
Yeah, no kidding… of course, it may not help that the journalist who wrote the Tatler piece apparently has direct ties to Meghan. Soooo, maybe the Palace was a bit more motivated than usual to nip things in the bud?!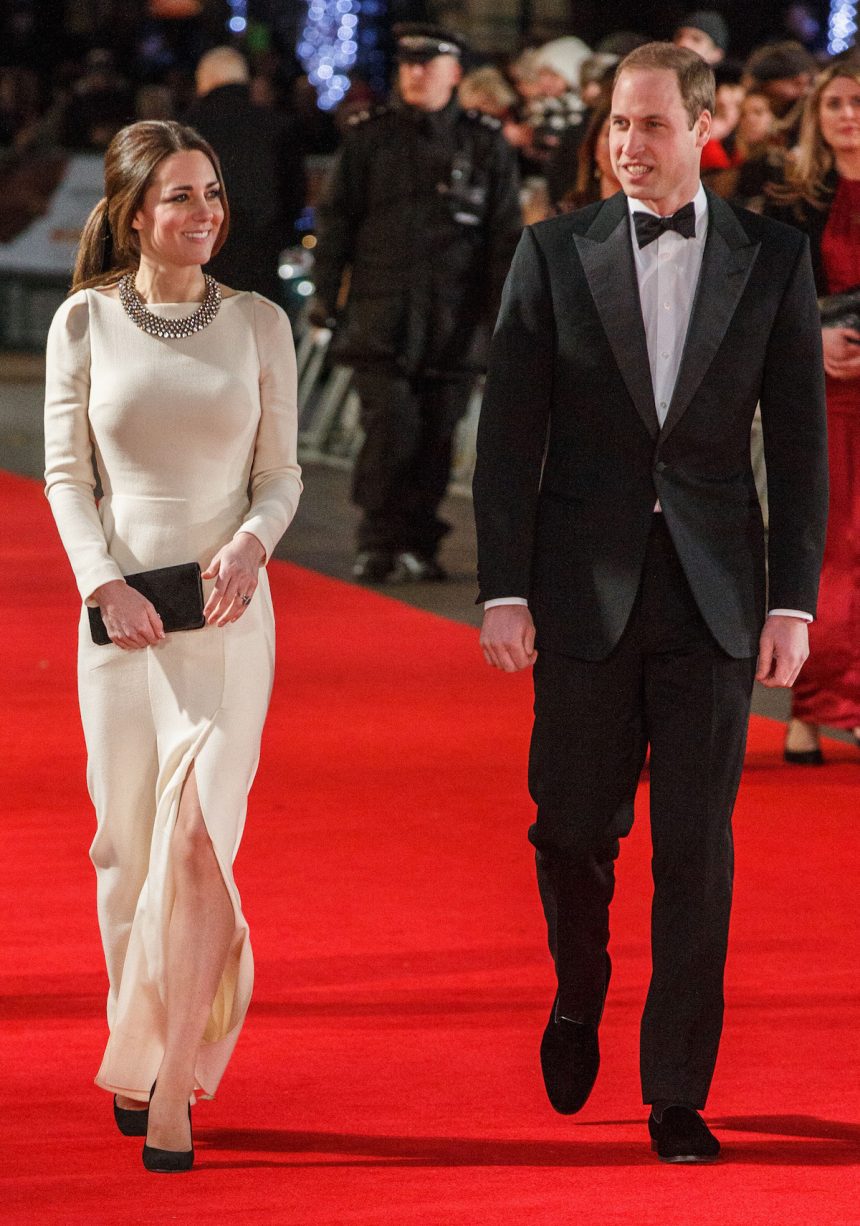 Regardless, the insider continues on, revealing how Harry's desire for media sanity "fell on deaf ears," apparently up until right now:
"This is really a slap in the face for Harry because he repeatedly asked for an updated, revised media policy or at least a conversation about his concerns. All fell on deaf ears and then Kate comes along, snaps her fingers and gets an outpouring of support. Meghan says it's just so telling. She explained this was one of the main reasons why she and Harry said their goodbyes to royal life… the lack of support and complete disregard for the pain and anguish Meghan suffered while being crucified by the media. Rather than backing her, [Meghan] was made to feel like she was asking too much, expecting too much, when all she wanted was support from the powers that be."
…Support they quickly gave Kate, then, as the family blasted the Tatler story's details and circled the wagons in defense of William's wife. And Meghan and Harry? Once again left on the outside looking in. Alas!
Speaking of the outside looking in, one insider noted how even before the Tatler piece, things hadn't exactly been warm and welcoming between Meghan and her fellow royal wife:
"Meghan said on her last trip to England, Kate barely said two words to her and that it's absolutely preposterous for her to start playing the blame game. Of all the people in the royal family, Meghan said she had hoped to develop a close relationship with Kate, but was never given the chance. It was hurtful and disappointing for Meghan. Kate never gave her the benefit of the doubt or reached out to her when she was at her lowest, struggling to adjust with very few friends. Had the roles been reversed, Meghan said she would have gone out of her way to make Kate feel part of the family. She would have embraced their sisterhood."
Hmm… do y'all think that last part is really true, though, Perezcious readers?! Seems like it's just something that's easy for Meghan to say now, ya know??
Still, it sounds like the divide between these two high profile women is as deep as ever… and then some!
Related: Here's How Kate Is Parenting During The Age Of Coronavirus Distancing…
What do U make of these insider quote about Meghan's apparent frustration?? Is it the kind of thing life away from the royal fam will help now?! Or will the sting of betrayal always be there??
Sound OFF with your take on it all down in the comments (below)…
[Image via John Rainford/WENN]
Related Posts
CLICK HERE TO COMMENT
Jun 02, 2020 14:24pm PDT